Luckily
RtBE
got to be in on one of the coolest events happening anywhere around NYC on 6/6/12, a rare interview with
Neil Young
conducted by fan/fellow rocker
Patti Smith
. The interview took place at the
2012 Book Expo at the Javitts Center
as it was in anticipation for Young's upcoming memoir
Waging Heavy Peace
. Also released only a day earlier was Neil Young's newest album
Americana
which pairs him back up with his kindred rock and roll spirits,
Crazy Horse
. (Full review coming soon).
Thanks to
NYPL
we were lucky enough to be in attendance for this wonderful discussion, which like any good rock show started out 20 minutes later then scheduled to a packed room. While the expo knows books, it could work on it's sound techniques as Smith was over mic'ed causing feedback and Young was barely audible for the first 15 minutes or so.
When things got straightened out the pair relaxed easily into their discussion, wearing a Pancho and jeans Young commented on "the folk process" which basically allows him to "reinvent things" like he does on the new album with the song title "Jesus Chariot" which Patti (dressed in a grey t-shirt and suit jacket) mentions was her favorite part of the new album, the re-titling of "She'll Be Coming Around The Mountain".
Young talked about how these songs he was researching for
Americana
were rooted in religion and what he called cults, but he also felt that songs like "Get A Job" were true folk songs that should be included. Young mentioned the idea for the album came way back in 64 when he was playing in the Thunder Bay, Ontario, Canada with his band
The Squires
. They were watching
The Thorns
play folk versions of old American Folk songs. Young stated "Well, I can do that, and I got a drummer..."
He then saw "High Flying Bird" sung by
Stephan Stills
and it further inspired Young to get involved in this folk rock stuff...and now almost 50 years later he goes back to his original inspiration.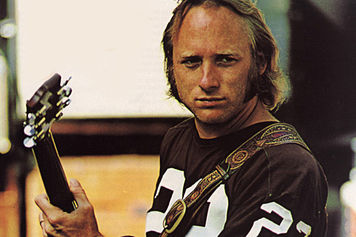 Patti asked Neil about getting back together with
Crazy Horse
and if the memoir inspired him to do so. He mentioned he was thinking about them the whole time. Smith also mentioned that book felt like there was no barrier between Young and her, like he was talking directly to the reader and she appreciated it wasn't linear, like a conversation between friends. He agreed that was the plan.
Patti asked a question that her daughter texted her earlier in the day for Neil, since his
father was a writer
, did he fell a special closeness to him will putting this memoir together. Young seemed taken aback by the question, mentioning it was a good one, and said indeed he did. He told of his father calling him "Windy" and always having a special bond with him when he was typing away upstairs.
Patti mentioned the anti-war movement and how Young was vital for motivating her through "Ohio". Young told the story of writing the song deep in the redwoods while high with David Crosby, someone had come to visit and dropped off
Newsweek
with the famous picture on the cover and Young wrote the song "in a minute".
Crosby was floored and convinced Young to leave right then, go to LA, cut the track the next day, press it to acetate (which Young mentioned was like Social Media today) and had it in DJ's hands within two weeks.
Young also talked about technology often and mostly in a negative fashion, mentioning how he used to use the stage as a laboratory to try out new songs and even write songs live. He would try things out in front of crowd to gauge reactions, now he can't because that night it will be on youtube, and people will instantly judge it.
He also mentioned how someone recently told him his new record sounds under-produced, Young asked him how he had listened to it, the person responded MP3 on a Mac, and Young just laughed commenting "it is like reducing a Picasso to wall paper then photocopying it".
Patti had a few other questions, but Neil wanted to mention while reading her book,
Just Kids
, he had the same reaction that she did to
Bob Neuwirth
.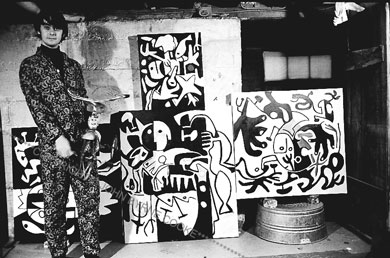 Both had only met Bob minimal times, but both came away with an inspired sense of awe, and confidence in themselves from the meeting. A pretty cool story.
This lead into a conversation about
Bob Dylan
and Young mentioned there were times especially early in his career where he could not listen to Dylan because he was like a sponge and would start sounding like him when he went to write songs. He admired him so much he wanted to be like him but needed to be his own voice.
Smith asked about dreams and do they play a roll in songs, Young mentioned they do not lyrically but they do in his improvised guitar playing. He then went on to talk about the connection between the lack of modern day live improvisation with the dying quality of playback technology, Smith interjected "we don't want our art to become information, we aren't making product" to applause. I would have liked to see them flush this idea out a bit more actually, as I was wondering if he meant in Rock and Roll or popular music in general....
There were some questions Smith had obtained from the crowd prior to the talk, the most interesting was "What was Rick James Like as a roommate?" Young laughed and stated, "We were young....and he introduced me to a lot of Pharmies." This was shocking to me, but thanks to the interwebs, I found out that the two had been in a band together in Toronto around 1966! Here is a recording of a dope tune they wrote together:
...RtBE's
Mind is officially blown.....
Patti talked about how guitars have souls, and Neil agreed and mentioned cars did too. The duo then talked about their similarites and differences. Young mentioned, that they both had the same heroes Dylan, The Stones but that, "I am landscapes and prairies and Patti is city blocks and bricks". A nice way to end a discussion between two spiritual people and a very cool way to spend an afternoon.
Young and Smith will be on tour this fall and
will play MSG on November 27th
and
RtBE
can't wait for that one.