High on Fire
Bat Salad
**and1/2 out of *****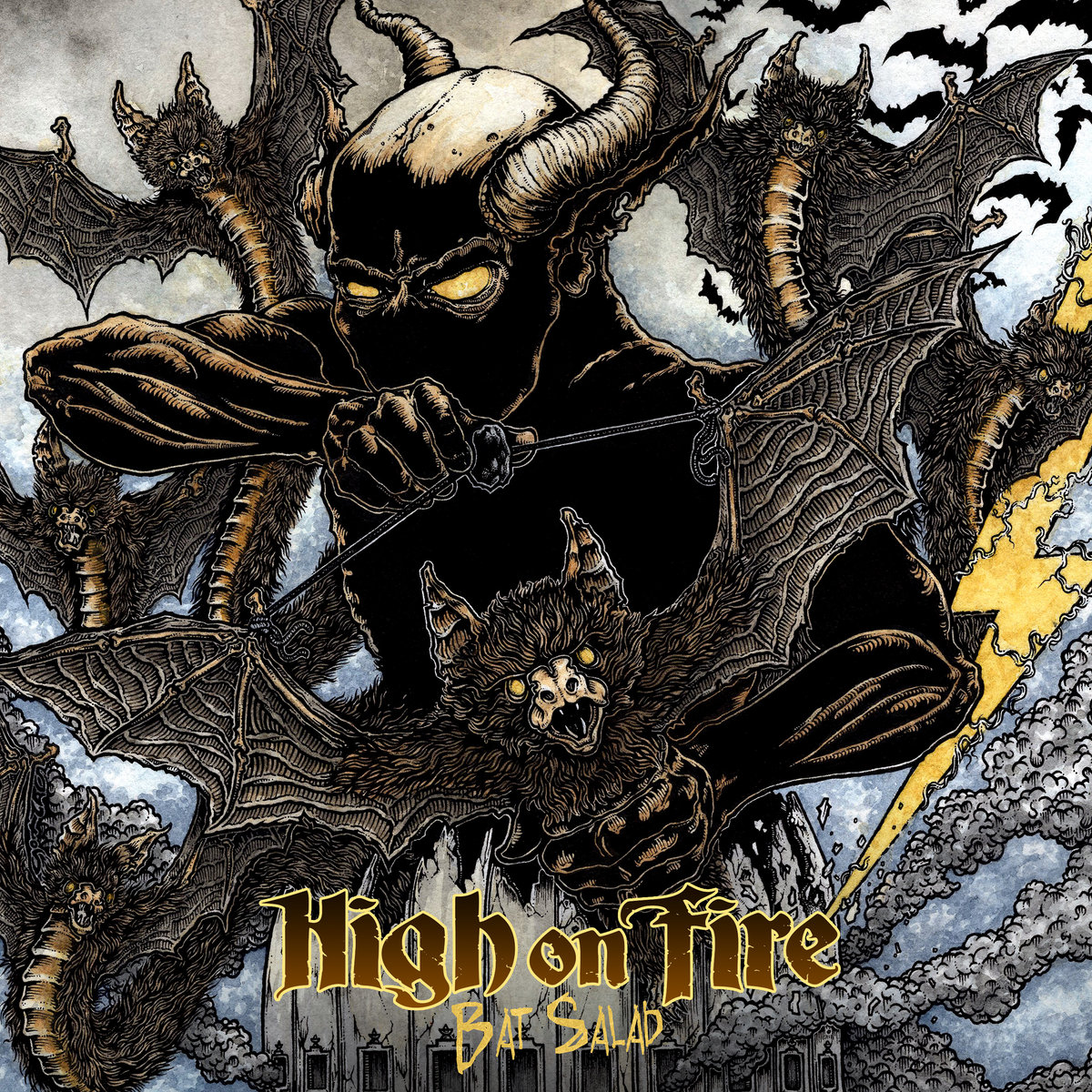 This past Record Store Day the Grammy award winning metal band
High on Fire
released this brief EP, titled
Bat Salad
. The groups
recent efforts
have been the
strongest in
their career with their previous release, the powerful
full length Electric Messiah
appearing on a few year end lists (
including RtBE's
).
This three song quickie is a cool stop gap from the band as they begin the EP with the original title track instrumental. The band grooves and slams around with distortion but it is drummer Des Kensel who leads the way, even getting a funky outro which is fitting as
he recently announced his departure
from the band.
With their future a bit up in the air the band dives into a two covers to wrap up the EP. First comes their take on
Celtic Frost's
"Into The Crypts of Rays" it is a fairly straight ahead pounding take on the metal track as the band propels forward with fury and thundering low end bass from Jeff Matz around Mike Pike's guttural vocals and riffs.
The trio close with their spin on the
Bad Brains
hardcore banger"Don't Bother Me". While the originals rawness and H.R.'s unique lyrics are their own breed, High on Fire do a much more metal-fied, double kick drum fueled version as Pike adjusts his vocals to get a bit clearer in delivery.
A fun, brief release from one of the best metal bands out there who will have to regroup with Kensel's departure. Here's hoping they come back stronger than ever and
Bat Salad
just sounds like something which should be served up on Halloween....
______________________________________________
Support the band, buy the album, stream it below or on bandcamp and peep some video: