Cassidy
Numbers
**and1/2 out of *****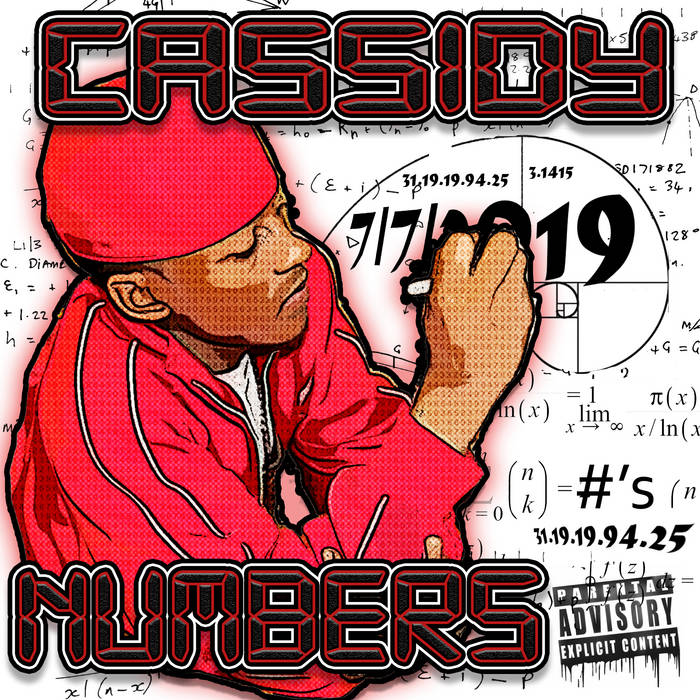 The Philadelphia M.C.
Cassidy
has had a long career in the game. He started out as a battle rapper around the turn of millennium then signed to J records and scored some big hits with "Hotel", My Drink n My 2 Step" and "I'm A Hustla" which all came with
Swizz Beatz
production when he was the hottest producer on the planet.
After that in 2006 things went bit sideways as he was convicted of of involuntary manslaughter, two counts of aggravated assault and possession of an instrument of crime for his involvement in the shooting. Then after he was released from prison he was involved in a traumatic car accident leaving him in a coma. Fully recovered we focused on his career and now his newest release is trying to get him back on the road to the top.
The mix-tape has a few standout moments but an also drag in parts over it's fourteen tracks. Cassidy mixes the energetic tracks and the more downtrodden, horror influenced efforts, the track "Hide From Me" even uses the Nightmare on Elm Street Freddie Kruger rhyme to open and close the effort.
His gangsta persona is well earned and Cassidy drops right into it with minimalist ominous piano opener "Get To A Sell". The boasting is everywhere like on the battle ready "He Pussy" and "I Feel Good" which both do what their titles proclaim while "Like Mine" talks about how bad his bitch is while introducing
Reggae Ratchet
.
A better pairing of the female M.C. and Cassidy is "It's Mayhem When We Come Through" which is the best effort on the album with its up tempo beats, and flow from both artists and while "Let's Get This Chicken Up" tries to continue their energy, telling off mumble rappers but the rhymes from Cassidy don't work as well on this outing.
Another newcomer
Bishop
adds some R&B soul singing to Cassidy's street style on "It's Hard Out Here" and gives some Caribbean flair to "When It All Go Wrong" which infuses things with strings and skittering beats, flashing some of the best production on
Numbers
. Like most mix-tapes things ebb and flow, but Cassidy shows he still has things to say in engaging fashion.
_________________________________________________
Support
the artist
, buy
the album
, stream it below or
on bandcamp
and peep some video: