Shovels & Rope
By Blood
**and1/2 out of *****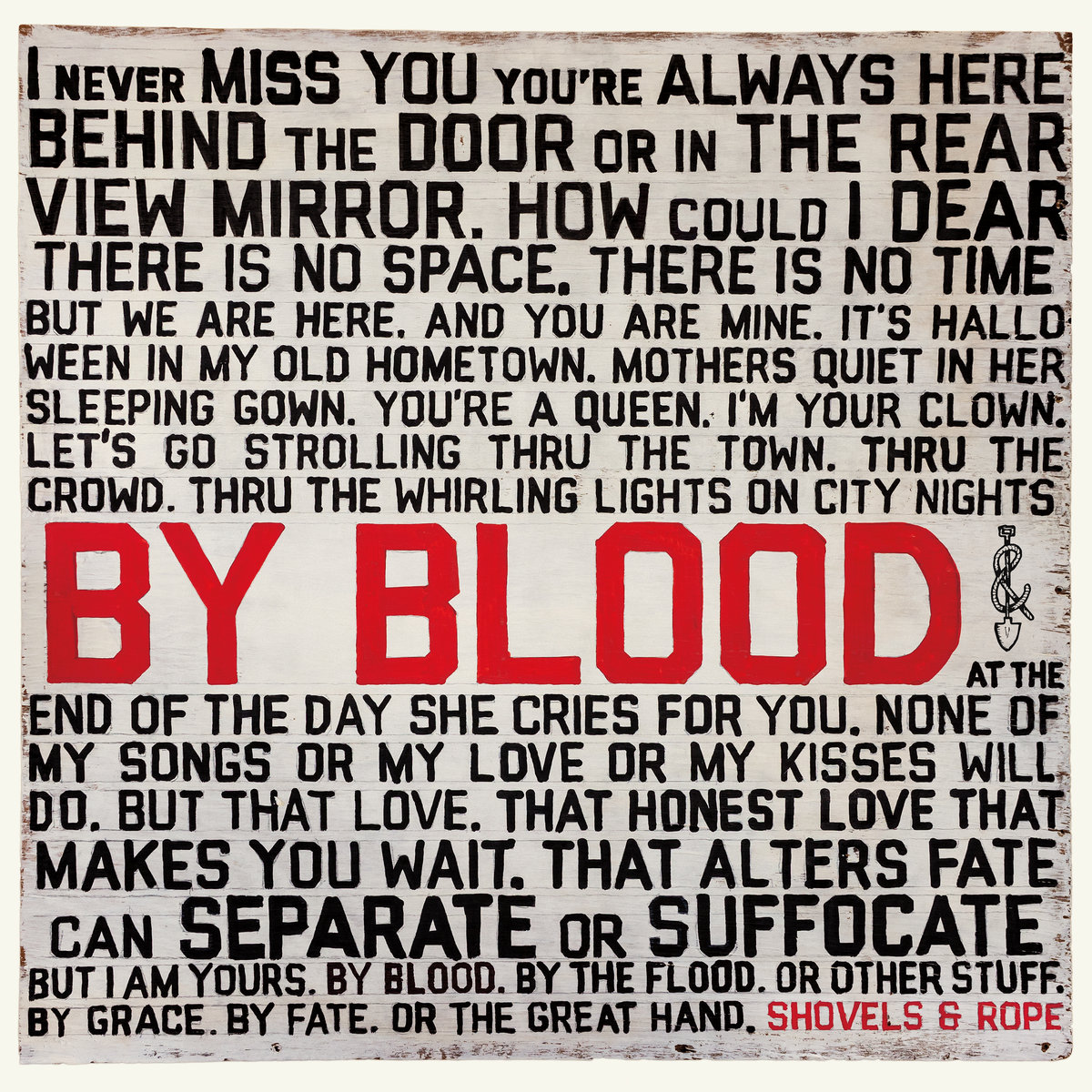 On their
last album 2016's Little Seeds
, the indie folk rockers
Shovels & Rope
used modern day events to paint affecting sonic pictures over a mix of sound ranging from noise rock to prayers. It was the strongest album of their career and now on the followup
By Blood
, the band moves even more into the mainstream with mixed results.
The band is a husband and wife team of Cary Ann Hearst and Michael Trent who recorded and produced the effort.
By Blood
starts off strong with three tunes that experiment with success. "I'm Comin' Out" uses digital beats and guitar distortion while "Mississippi Nuthin'" displays personal scattered lyrics, excellent harmonies driving drums and keyboard work.
The best tune on the collection is "The Wire" which is also the most poppy/dance laden with clipped drums and a banging chorus that soars; it could be a big pop hit in the right hands/marketing department with its swelling defiance.
Where the band stumbles this go around is when they turn back the dance and rock beat to go more soft spoken and country (usually their wheelhouse). "C'mon Utah!" begins this trend as it waltzes with folk sounds and a harpsichord but begins to over layer the pomp. "Carry Me Home" follows suite with over dramatizing things before dripping into "Twisted Sisters" which pushes this trio over the top in a Broadway schmaltz way.
The group strips down for a simpler (and better) "Good Old Days" and deliver a bizarre field song via fiddle with "Hammer" but it just might be the cinematic title track closer which points the way for this band as they have thrown lots of instrumentation and overblown tracking into this effort. While high points do exist,
By Blood
feels like a come down and transitional album for the duo, who are never afraid to try new avenues.
__________________________________________
Support
the band
, buy
the album
, stream it below or
on bandcamp
and peep some video: