The Dream Syndicate
These Times
*** out of *****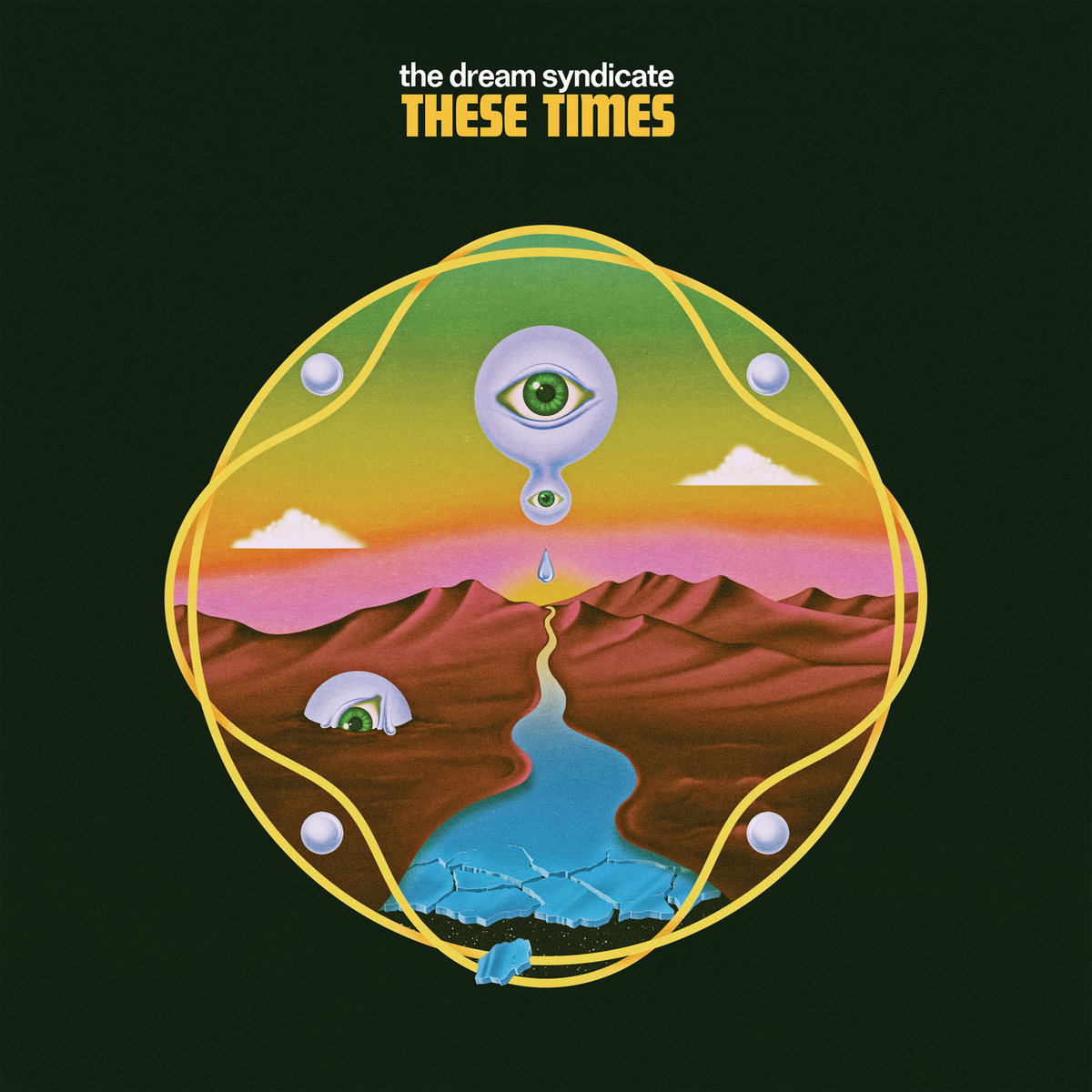 The Paisley Underground forebears
The Dream Syndicate
were reformed by front-man Steve Wynn in 2012 and
These Times
is the bands second release following 2017's
How Did I Find Myself Here
? While the groups
Velvet Underground
and
Television
influences are still present their is a late night lounge vibe also flowing through these tracks.
The opening double shot of "The Way In" and the driving "Put Some Miles On" recall the dark sunglasses New York of the late sixties with their tempo, grit and vibe but then the band retreat to sunny folk pop of "Bullet Holes" which brings back the California sweet pop strumming and gorgeous harmonies.
Theses Times
maintains the bands trademarks while trying out some new twists.
Wynn has mentioned he was incredibly influenced by
J-Dilla's
Donuts
while recording the newest album and the more chill factor does pop up a few times, such as on the pulsing "Black Light" or the more moody "Recovery Mode". The best effort here "The Whole World's Watching" uses Wynn and Jason Victors unique guitar playing over lush bass and slapping drums to deliver an engaging groove worthy of hip-hop sampling in the future.
"Still Here Now" feels like a
Tom Petty and The Heartbreakers
long lost track while the warbling "Speedway" pushes up the road rock tempo with loud organ work from Chris Cacavas before "Space Age" ups the rumbling bass of Mark Walton and pounding drums of Dennis Duck.
Most importantly for reunion/reformation acts the band sounds like it is having fun and the end result is worth checking out. Fans may still only want to hear
The Days of Wine and Roses
when the band plays live, but
These Times
tracks could be slipped for a change of pace with little letdown to the vibe and sound, making it a overall success for the reinvigorated band.
____________________________________________________
Support
the band
, buy
the album
, stream it
on bandcamp
(or below) and peep some video: