We search the murky back waters of youtube to find
full concerts
and post them to the site weekly, come back every seven days to help us celebrate
Full Show Friday's
. These shows are of varying quality and may not be here for long so enjoy them while you can...As always, please support the artist every which way, but especially by seeing them live (if they are still playing)...This week...
Jason Palmer & Tucker Antell
!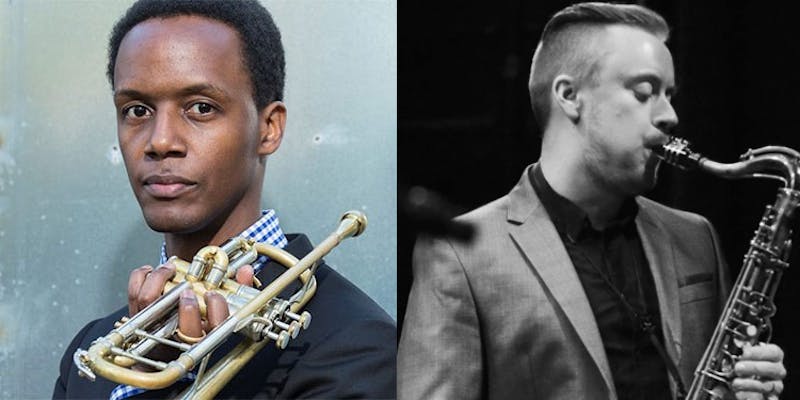 It's Jazzy January again here at

RtBE

, so get ready to kick off 2020 with some different styled shows every Friday. For this series we skew into new (or more recent) jazz lands. Keeping it current proves there is amazing live jazz still being performed no matter what Ken Burns says.




We are going to end the month of our focus on Jazz with a random youtube find. It is a full show from November 24th last year at The Press Room in Portsmouth, NH performed by

Jason Palmer

&

Tucker Antell

with

Ryan Parker

- Piano,

Max Ridley

- Bass,

Tyson Jackson

- Drums. The quintet plays a dynamite acoustic jazz set an while they are new to us, Palmer and Antell have been very active in the Boston Jazz scene.




This show right here is why we keep doing this monthly focus year after year, we keep finding amazing artists who worth checking out.




One camera angle, but it is all that is needed as the sound is top notch and the band is excellent. Enjoy and thanks for spending the month with us and our Jazz focus.

RtBE

will return to regular programming in February.