The live show is a slippery thing. There are lots of variables at play, most having little to do with the performance itself. Does the venue have enough bathrooms? Is it going to rain? What day of the week is it on? Did I have a shitty day at work before hand? Did tickets cost waaay too much? All of this effects one's opinion of a live show before the band even tunes up and with reason, but when the stars align, there is no place
RtBE
would rather be than in the moment of magic occurring spontaneously from the stage.
Live Music Has No Equal!
Taken By The Fantastic Megan Donohue
While obviously we can't see every show that is out there, we try to get out often to catch live music. Sure there are
a few left in the calendar year
, but for now, here is a listing of the best concerts we were fortunate enough to have caught in 2019.
There are links to show reviews in the titles, also because who doesn't love arbitrary rankings, one show at the bottom took the top prize as
RtBE's
2019 Favorite Live Show. This year was excellent for live music
as some
killer
concerts
were left off this list.
Honorable Mentions (In Chronological Order):
The Hold Steady 3/8/19 Electric Ballroom London, England
For our first over seas review we got to see
RtBE
Favorite
The Hold Steady
play one of the best shows we have witnessed them do during this phase of their career. The band was on this night and the sold out Electric Ballroom was bumping, clapping and jumping.
A great evening
, a killer memory and a joy to behold in London, we may have to go back next year....
Samantha Fish 5/2/19 Jazzfest Set, New Orleans, LA
Jazzfest
as a whole is never included in this round up because it is more an experience which is amazing than an individual show. Besides
we usually do the Sazerwrap
to capture the experience. However, this year special attention needs to be paid to
Samantha Fish
who (along with her dynamite band) put together a kick ass set of tunes on the main stage. She was an unholy mix of
Jack White
,
Bonnie Raitt
, and
Christina Aguilera,
she kicked major ass.
Drive-By Truckers & Craig Finn 6/21/19 Brooklyn Bowl Brooklyn, NY
A fantastic double bill with two personal favorites
gracing the Brooklyn Bowl stage
. While the
Drive-By Truckers
may have over estimated the attendance (six shows, and this one was far from a sellout)
RtBE
got to see them play on this night with
Craig Finn
on his home turf. Finn's set was stronger than his
Joe's Pub show
and it was cool standing next to both
Patterson Hood
as he watched Finn from the crowd and Finn as he watch DBT from the crowd. That was not as cool however as seeing them all on stage covering
Bruce Springsteen's
"Adam Raised A Cain"; the coup de grace. (No video of this show on youtube, so here are DTB doing "Everybody Needs Love" the following night)
Screaming Females & Swearin' 6/28/19 @ Industry City, Brooklyn, NY
The last week in June was a good week for tunes in Brooklyn as
Screaming Females
wrapped it up with a powerful set that rocked from the start. Not huge
Swearin'
fans but they were fine and the Females more than made up for it. The best trio playing today are New Jersey's own Screaming Females, and while there are no videos from that show here is some other live music from 2019 of the band:
The Rolling Stones 8/1/19 Met Life Stadium East Rutherford, NJ
C'mon...got to see the Stones this year...how can the legends NOT make the list?!?! Floor tickets, great friends, the Stones playing a super solid set list of all of their mega hits and some deeper cuts and doing a damn good job of it. Definitely a 2019 highlight.
Tom Morello - Speaking Truth to Power Through Stories and Song
This was a unique night and for that it makes our list as one of RtBE's favorites of 2019. Thanks to John for joining as we had a blast with some
A-list neighbors
for this one and enjoyed a great night from Morello as he told his story to the crowd and played some killer guitar as well.
Misfits, Rancid and The Damned 10/19/19 MSG, NYC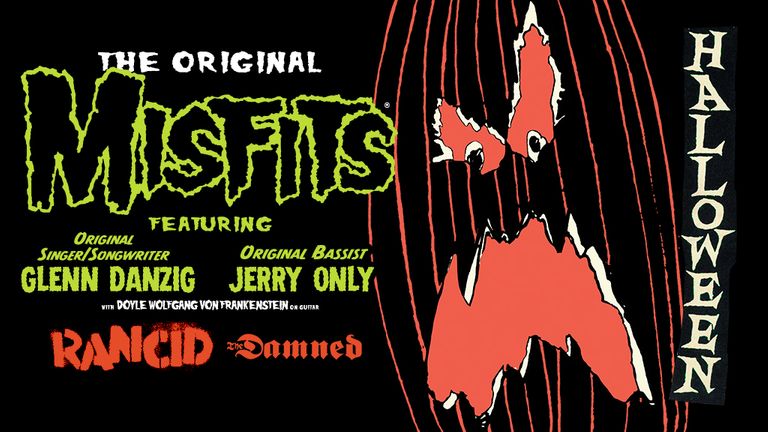 So. Much. Fun. While we rank one show higher in this year end review, there wasn't a more fun night of music for
RtBE
all year. Pure blast of punk rock joy and everyone sounded great.
Last year
the Misfits topped our list and they just as easily could have this year as well...however....
RtBE's

Favorite Live Show of 2019 Thundercat 2/13/19 Blue Note NY, NY
Out of left field
Thundercat
was jaw-dropping on a cold night way back in February. He played a mix of jazz, funk, pop, jam rock...he basically did it all. The trio on that night keyboardist Dennis Hamm and drummer Justin Brown were locked in and grooving, I wish that Thundercat would release a live album or at least downloads from that run at The Blue Note as it was some of the most exiting music
RtBE
had heard in some time. Thanks to Corinne to pushing us to go as this show was obviously worth it, topping a slew of great ones in 2019.
What was your favorite show of 2019? Feel free to comment below.