Malevitus
S/T
***and a 1/2 out of *****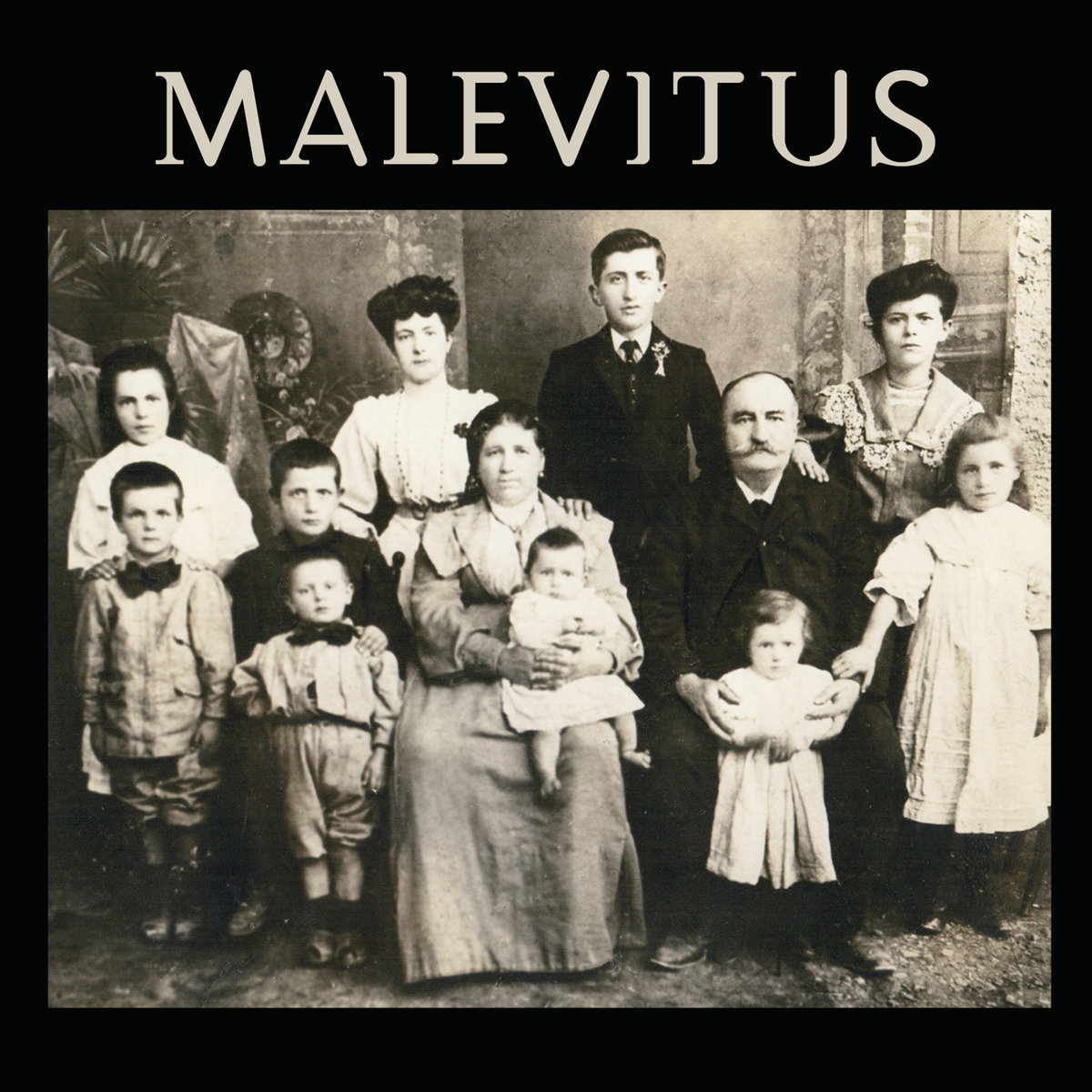 The debut, self-titled release from the New Orleans based post-punk outfit Malevitus, delivers angular rock and spoken word lyrics, all buoyed by a dance ready beat.
The four piece (Tiana Hux: vocals, percussion, Marcus Bronson: bass, vocals, keys, percussion, Rob Cambre: guitar, fx, Mike Andrepont: drums) deliver a streamlined effort that fuses poppy tunes with warbling at the edges mayhem. "Panhandle" is a good summation of the groups powerful points as it uses deft drumming and bass around a scratchy/grooving guitar with Hux plain spoken vocals revving up to the edge of disintegration before easing back into a hip shaking ready groove.
Three numbers really capture the ear as the bands cover of X's "Universal Corner" nails Malevitus overall aesthetic perfectly while "Night of the Dog" is an engaging original that pushes more towards late night funky rock mover with excellent guitar work from Cambre and near rapping from Hux. The third standout, "Rapscallion" winningly pushes up the slamming tempo and punk rock feedback while reminding of Royal Trux scuzzy rawk and roll.
The sparse and experimentally accentuated "Golden Toy Soldiers" buzzes to open while the bass intro and snarling lyrics of "Fire Department" moves the white noise to the distance. Two longer numbers "Sugar and Salt" and "Light Years" are expansive wandering down different paths as "Sugar and Salt" keeps the dance pulse pumping, while the more art rock direction of "Light Years" challenge the listener.
The group seems torn between the more dance ready pop rock and jagged post punk resulting in a tension which leads to engaging results throughout. Malevitus debut displays its post rock strengths and love of the endless boogie over its eight originals and dynamite cover. _______________________________________________________
Support
the band
, buy
the album
, stream it
on bandcamp
or below and peep some video: