Live music is religion. Capturing that in-the-moment feeling can be a tricky proposition though for every
Live at The Regal
or
Live at The Isle of Wight
, there are thousands of
Love You Live's
. For the majority of live albums are cash grabs meant to have people pay for shows that are not as good as their memories are. That said in the era of streaming, more live events are being captured and released so "official" album labels are starting to fade...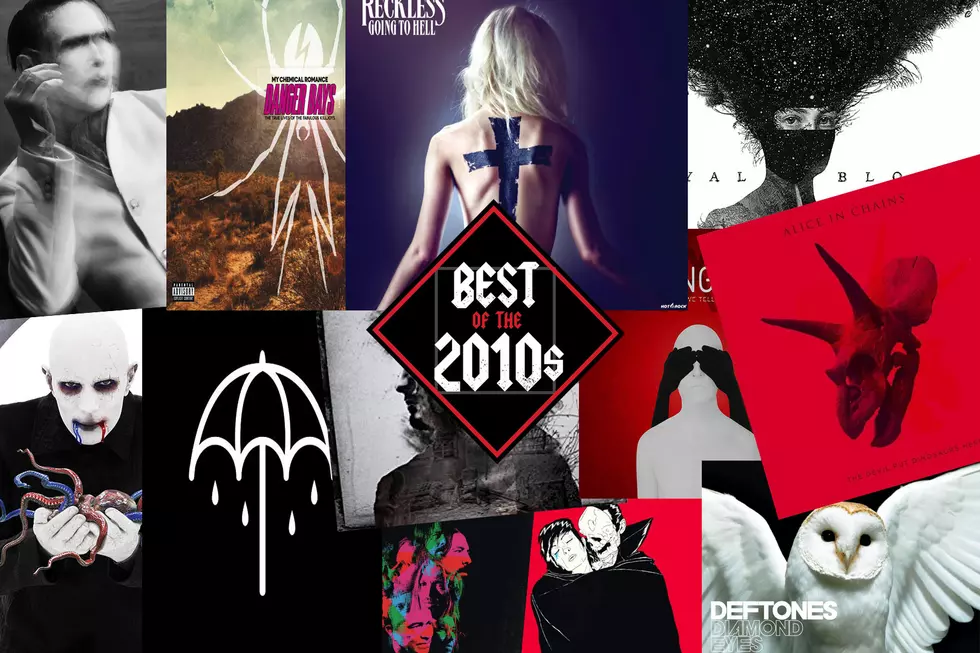 In looking back at this decade, it wasn't the best for albums as a whole which (we mentioned already in our
Top 50 of 2010-2019
), but things were much more barren when it came to live albums from the past decade. These aren't archival releases (which there were many great ones this decade), these are from current acts that recorded a live album and released it in the last ten years.
Most of these records on this list are fine, but far from life changing, however the topper is one of our favorite releases of the decade so
RtBE
wanted to do a post on it and needed some honorable mentions. Feel free to let us know about any we missed in the comments below.
As with all of our lists on
RtBE
these are meant to be conversation starters, not the be all end all final word.
Honorable Mentions:
Preservation Hall Jazz Band - St. Peter & 57th St.
2012
We will start with a live record where we were actually in attendance at the live show when it was recorded. The
Preservation Hall Jazz Band
came to NYC's famous Carnegie Hall and brought a ton of friends with them to act as a fundraiser and a celebration of fifty years of the band's existence.
Highlights' were the
Yasiin Bey
assisted "It Ain't My Fault", the bumping "Tootie Ma" and "St. James Infirmary" with
Jim James
. While the record is great, the show was even better, with lots of excellent tunes getting cut for the release (
Steve Earle's
"This City" comes to mind) and even though we were very sick that night, it was a straight up blast and worth revisiting.
Sonny Knight and the Lakers
-
Do It Live
2014
This is one we came to late as the Minnesota based
Sonny Knight and The Lakers
put on a hell of set of retro soul from 2014.
Sonny Knight
has a parallel with
Charles Bradley
as a soul singer who never reached super heights but had a comeback with retro soul boom of the last decade.
His band, The Lakers are beasts of funk, soul, rock and R&B as they rip through covers and originals, slowing down or speeding up to coat the dance floor with sweaty good times. While Sonny Knight may be the headliner, The Lakers are the true MVP's on this funky live release.
Jon Batiste
-
Chronology of a Dream
2019
While this one is still fresh for us, the second release from
Jon Batiste's
2018 Village Vanguard stand,
Chronology of a Dream
shows all of Batiste's strengths. Funky with a foot in New Orleans, R&B and Hip Hop from NYC and beyond, all propped up with a healthy Jazz spine.
From the opening rollicking "BLACCK" to the tambourine shaking New Orleans tribute of "PWWR" the vibrant energy is palpable through the speakers as Batiste leads the crowd through some Who Dat? Saints inspired cheering around gorgeous high tempo and soft piano playing to fade out. A confident and excellent record from a musical powerhouse.
Dr. Dog - Live at the Flamingo Hotel
2015
A band who lives on the road,
Dr. Dog
released their compilation live album the fictional titled
Live at a Flamingo Hotel
. Like other albums we considered for this list (
Screaming Females
Live at the Hideout
,
The Raconteurs
Live at Thirdman Records
etc) it is from a band that we really enjoy, and while it is a solid record, it is not mind blowing just damn good from top to bottom.
A highlight here and a reason to grab this release quickly, is the band's cover of
Architecture in Helsinki's
"Heart It Races" which has become an encore favorite when Dr. Dog layers its harmonies onto the track. Other songs that prove unique in the live setting is the organ fueled "Too Weak To Ramble" which keeps the studio version's passionate vocals but adds lush instrumentation. "Jackie Wants a Black Eye" has a loose feel helping to get the crowd involved while "Stranger" pumps up the energy and the band's trademark gorgeous harmonies.
RtBE

Favorite Live Album of 2010s:




Drive-By Truckers - It's Great To Be Alive!

2015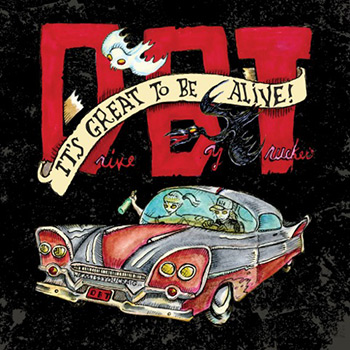 A fantastic live band, the
Drive-By Truckers
got it totally right on
It's Great To Be Alive!
their mammoth 35 song live set which gets to the heart of DBT's sound and substance.
Here's the deal with live albums, they are not going to convert any new fans, they are for the disciples. Here's the other thing with live albums, they are 99% of the time gap fillers/last gasps/money grabs and usually lesser than any studio effort from the group. Then there is
It's Great To Be Alive!
from the Drive-By Truckers. While the band has studio efforts that may be technically better (and no
Jason Isbell
tunes are represented on
IGTBA
), this live disk nails
exactly
what the Truckers are all about, ranking it high on their list of best albums of their career.
Songs from all aspects of their career like "Made Up English Oceans", "Women Without Whiskey", "The Living Bubba", "Shit Shots Count" and many many more are all excellent. The addition of horns helps and then there is the dynamite closing "Grand Canyon" which captures the majesty of this three guitar band. While we rated the band's
American Band
on our
list of best studio albums
, this is the record we listened to much more from the band this decade as it lives up to it's title.
Agree? Disagree? Feel free to let us know in the comments and thanks for reading.