Another great year is finishing up for
@RockBodElec
and we wouldn't be a proper music site if we didn't end the year with a "
Best Of
" list, so
RtBE
Presents the Best of 2019 Favorite Albums numbers 10-6.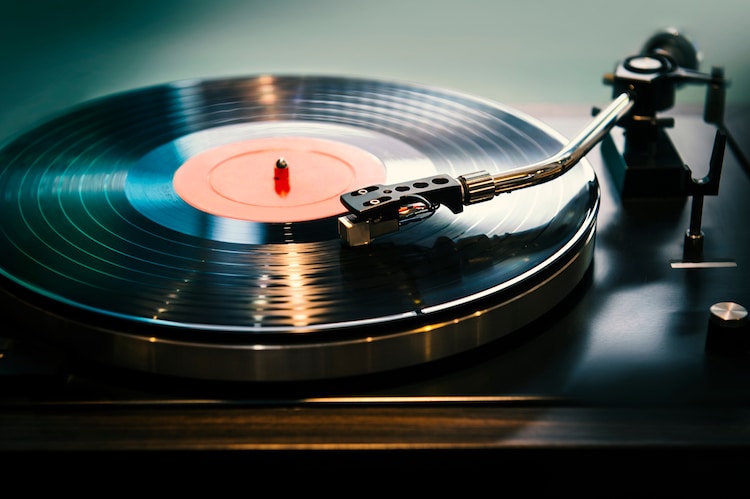 In the instance that
RtBE
has reviewed the album either on the site or somewhere else we will link to that review and just give a quick summation; click on the name and title and you can read our full opinion.
RtBE
worked
with the Glide Team to give input on their Top 20
so you can expect some overlap if you already have seen that list.
Again the focus here is on full albums, not singles, but full releases you can slap on and listen all the way through. We know these are a dying breed, but it still is the way we consume music, no shuffle or singles for us.
The number ten just works for this so this is the first part of our top ten, you can see
the albums that just missed
as well. Like all of our lists or best of's these are meant to start conversations more than end them...
#10
The Soul Rebels - Poetry in Motion
This one was a pleasant surprise as usually funk/hip-hop/brass band music all sounds way better live and falls flat on studio records.
The Soul Rebels
managed to capture what they do, while moving more towards hip hop and away from strict marching New Orleans brass bands,crafting a damn solid full length record. Lots of banging beats and deep rumbling bass bumps form the foundation with tracks like "Blow The Horns" and "Greatness" leading the way.
Their horns and NOLA roots aren't abandoned however as
Trombone Shorty
helps out on the Latin spiced cover of "Sabor Latino" while "Real Life", "Good Time" and especially "Down For My City" bring the party-all-night vibe with real passion. The Soul Rebels and New Orleans as a whole should be proud of this record.
#9
Greensky Bluegrass - All For Money
Bluegrass is such a rigid genre and there is a lot of the appeal in the technical note playing. In all honesty that zaps the fun from most of the releases to these ears.
Greensky Bluegrass
managed to put some jam into their sound but on
All For Money
, they clearly made a studio record with precision yet more importantly, life and feeling.
Flashes of metal, eastern, swing, and of course, down home picking, all make for a great full length and the songs/lyrics themselves are worth the musicianship behind them. Tunes like "Murder of Crows" is traditional sounding while "It's Not Mine Anymore" gets out there.
Billy Strings
also released
a solid jamgrass record this year,
but for
RtBE
All For Money
was more successful in broadening horizons and still keeping it's roots.
#8
Sam Cohen - The Future Is Still Ringing In My Ears
RtBE
has seen
Sam Cohen
play in various settings however this is the first time his studio work really jumped out. The patented production from
Danger Mouse
helps as his bass heavy sound bumps along and blends well with Cohen's fuzzy guitar work, all surrounded by
Beatles
-like singing and songwriting.
Cohen's lyrics are poetic, warm, freighting and affecting. Tunes like "I Can't Lose", "Man on Fire" and "Something's Got A Hold On Me" are all dynamite. The whole record sounds like a less beholden to the blues, more experimental, diverse and smarter
Black Keys
record. If there is a downside, it is the cover art...yikes, otherwise, nothing but love for
The Future Is Still Ringing In My Ears.
#7
Black Pumas - Black Pumas
A fantastic debut full length release from the Austin, TX duo
Black Pumas.
Adrian Quesada and Eric Burton combined for a sound that is rooted in retro soul but makes a few modern flourishes as well. The whole thing is a smooth listen that spins out like the soundtrack of the hippest late night lounge dripping slowly into an after party.
Songs like the rolling "Colors" the horns and bass of "Fire" and "Old Man" displaying squirrel-like guitar and bubbling bass. The whole thing feels way to polished for a first release as this debut is confidently pointing the way to a bright future for the band.
#6
Yola - Walk Through Fire
A stunning and confident debut from the British singer
Yola
who worked with
Dan Auerbach
and a host of Nashville songwriters to craft a throwback pop record with flourishes of country, rock, soul and R&B.
From
the first time we got to see Yola live
, her vocals stand out; she is clearly a star in waiting. Putting together this well crafted of a debut simply puts her on the fast track to stardom as songs like "Ride Out In the Country", "Deep Blue Dream" and the title track all show off her talent. However, it is the record opener "Faraway Look" which is the real stunner as her soaring vocals, string arraignment and over the top production matches up wonderfully. A great album that is hopefully just the start of many more to come from this dynamic British artist.
5-1 coming soon, how'd we do so far? Feel free to add your favorites in the comments.