Jason Isbell
Southeastern
****and1/2 out of *****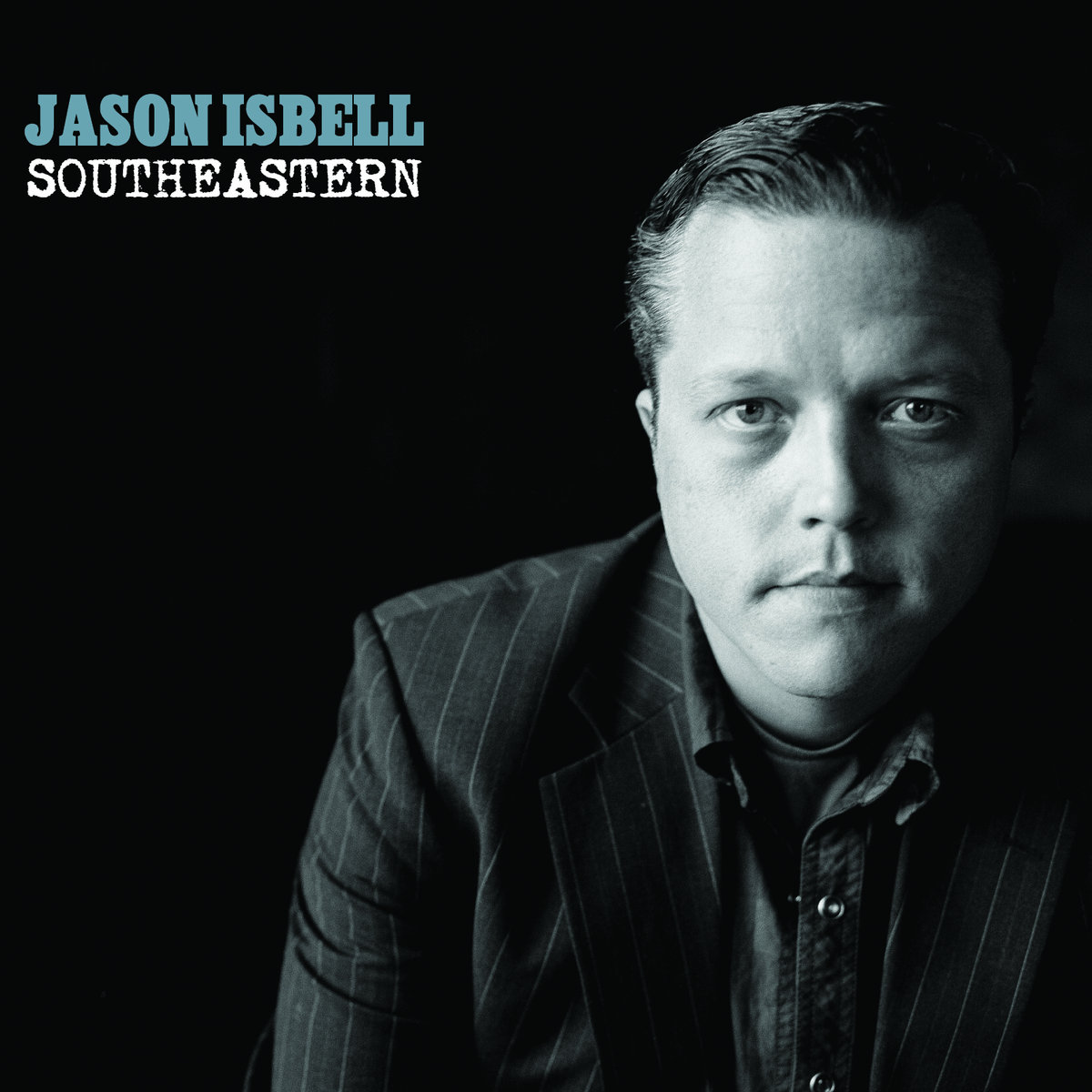 The second solo album from the former
Drive-By Truckers
axe-slinger/songwriter
Southeastern
is a slice of powerfully gorgeous Americana. Layers of delicate strings, a confident front-man and songs that hold up under scrutiny via honest pleas, needful choruses and an powerful emotional anchor make it a must listen to fans of any genre, no country clichés here.
The personal nature Isbell uses fits this collection of tunes as they were written and recorded after leaving rehab. Originally conceived as a strictly solo record his backing band The 400 Unit was brought in to spruce things up late and the accentuation's are critical, a hand drum here, a piano run there (and full on rocking for "Fly Over Water" and "Super 8") all add depth, but Isbell is the focal point and deservedly so.
The road song in both the physical and human state "Traveling Alone" is a classic as his new wife Amanda Shires joins him for the ride. Whether Isbell is recalling past complicated relationships and dealing with disease on the powerful "Elephant" or a bizarre form of "Stockholm" syndrome, Isbell's vocals are crisp dynamic and slightly wounded. "Different Days" and the stripped down "Live Oak" both address how Isbell (or the protagonist in the song at least) has changed while "Yvette" deals with sexual abuse, these aren't light issues that can be drunk/sniffed away and a sober Isbell knows this, deepening the tone of the album.
That sobriety isn't pussyfooted about using metaphors, it is addressed head on during "Cover Me Up" "New South Wales" and those dark lonely times with "Songs That She Sings In the Shower". Where Isbell in the past has been a dynamic storyteller creating beautifully rich tunes,
Southeastern
has a deeply personal feel and raises above all his past work simply through one key ingredient, honesty.
____________________________________________________________________
With the year coming to an end I am getting to some of my friends recommendations of great albums from this year. This is one of them and I wasn't lied to, it is amazing. It may show up in our year end list, it may not, stay tuned.
Support the
artist here
, you can
stream the album here
, and peep some video below:
"Traveling Alone"
"Elephant"
"Live Oak"