We kick off our
Year in Review
section of 2016 with a favorite feature in the
Best of
... area,
Album Art
. Like in years past we will be choosing our Best Albums of the Year, a few we were underwhelmed with and our favorite show. Today we are starting out by judging books (records) by their covers (vinyl sleeves, jackets, digital pics, etc). We are going to support the creative minds behind the Best Album Art Work of 2016.
The biggest gripe
RtBE
has with digital music is not the quality (that has been massively improved) nor the disposal nature of it (still a problem, but whatever), it is the lack of amazing album covers and art work.
Sure there may be great artists out there but seeing it on a screen, in iTunes or elsewhere is nothing compared to holding an LP cover or even a CD booklet with pages of lyrics, pictures etc. Thankfully the rise of vinyl is helping this dilemma but it is still not enough. The hours we spent staring, actually holding, examining tons of covers while listening to music can not be adequately recorded, it added new dimensions to the sounds. You were connected to album in a more physical way, things were deeper, more evocative...Anyways...
Let's get right to it. We will talk about a few like, and link to the review of the release (if there is one) then celebrate a winner who wins absolutely nothing but internet praise.
2016 was NOT the best year for album art, don't believe me? Go
click through what Fuse picked
for the best covers for the first half of the year...yeah, they
ALL
suck.
Honorable Mentions (In Alphabetical Order):
Autolux- Pussy's Dead
We had slightly higher hopes for the music contained on the actual album of Autolux most recent release, but we do love that cover art. Artistic, simple, trippy, it checks off a lot of boxes on or list.
Brujeria- Pocho Aztlan
We recently reviewed the Mexican American metal thumpers, but didn't mention much about the album art. It is pretty great. Combines, new and old, gods and demons. Pretty solid, metal is usually good for one or two in this category.
Drive-By Truckers- American Band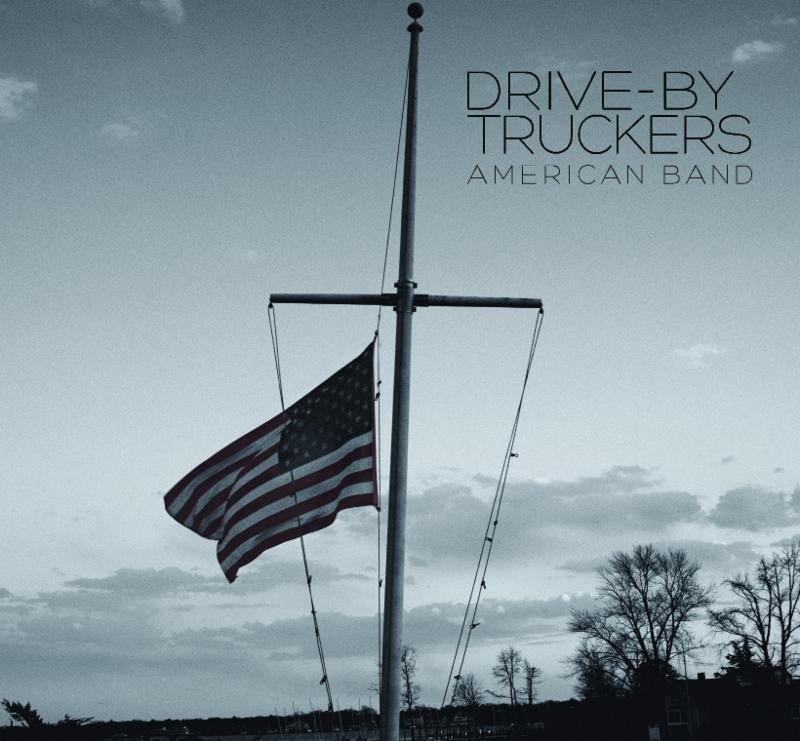 This one was interesting because the
Drive-By Truckers
are known for using artists
Wes Freeds
work for the cover of almost every one of their albums. They are entwined, sometimes influencing each other in lyrics or design. On this album the band are clearly making a statement and they moved away from the art of Freed to use a picture from
Danny Clinch
one of the best rock and roll photographers ever. The cover of a flag on what looks like a cross is a statement in itself and the music matches perfectly, combining for a great cover.
Sleigh Bells- Jessica Rabbit
Another one like Autolux, simple artsy, odd, but still pretty engaging. It was another album we weren't very fond of overall but that doesn't take away from the album art.

Winner:
Sturgill Simpson- A Sailors Guide To Earth
In a weak year of album art on covers this one was easy to pick out as the best we saw. It has a mid-70's van art feel to it, as if something bigger is lurking on the edges. Something bigger is certainly lurking at the bottom as a huge sea monster is ready to swell. Speaking of swelling, the seas are doing just that around the ship and the cloudy sky. It is a really cool throwback cover that we liked the best of 2016, edging out the DBT.
Agree? Disagree? Did we miss an obvious choice? Feel free to let us know in the comments while you check out a few videos from this album.