The Mantle
S/T
*** out of *****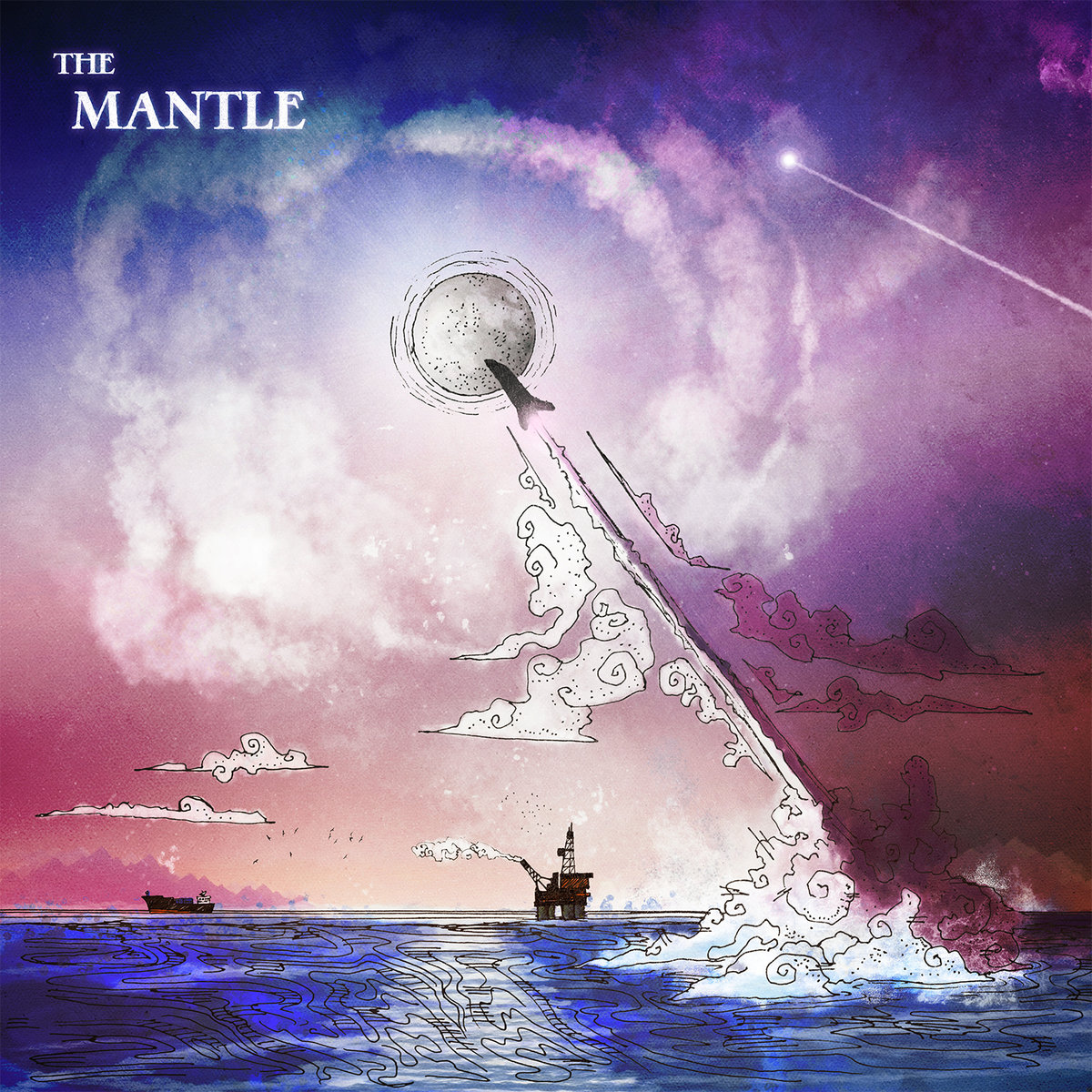 The old adage, never judge a book by its cover is a decent phrase, but sometimes you need to throw it out the window. On
The Mantle's
self titled debut disk the cover has a purple sky, oceans, swirling clouds, planets shooting stars spaceships and old style schooners. If that doesn't scream prog-metal I am not sure what does.
The New York based three piece (Max Gorelick - guitar, Jake Miller - guitar, Asher Bank - drums) are instrumental experts, even on their first release the technique and talent are instantly apparent as the band weaves their way through thick and heavy passages of sound.
Opener "Dragons in the Purple Sky" sums up everything the band does well, soaring riffs, heavy fret-board action, tempo changes, acrobatic drum work all around an ear for melodic phrasing. The first comparison that comes to mind is
Dream Theater
as music nerds will rejoice with the cascading notes that flow out.
There are some variations, "Seabreather" amps up a bit of the stomp and heaviness, "The Feeling" is brighter, "Sisu" becomes frantic at the end, "Trident" is chunky/groovy, both "Virulian"and "A Sense of Scale" shoot for the grandiose. All however are in the same mold, firework instrumental work and lots of structured changes that paint pictures for the ears.
The album (like everything in this genre) runs long and can become monotonous at times even with all the skill on display. Less a knock on
The Mantle
in particular but the genre in general there is a robotic aloofness that doesn't feel soulful and can become background music after a few spectacular numbers. Keeping lyrics and vocals away are a smart move, but in doing so some of the humanity is removed.
The trio continually race up and down the scales and cymbals as they flash their skills over and over again. For fans of progressive metal this band will scratch your itch, others may enjoy a few tracks and move on, but what can't be denied are that the Mantle have chops.
__________________________________________________________________
Another
bandcamp
find, support
the band
, buy the
album
, stream it on
bandcamp
or below and peep some video: