Willie Nelson
God's Problem Child
**** out of *****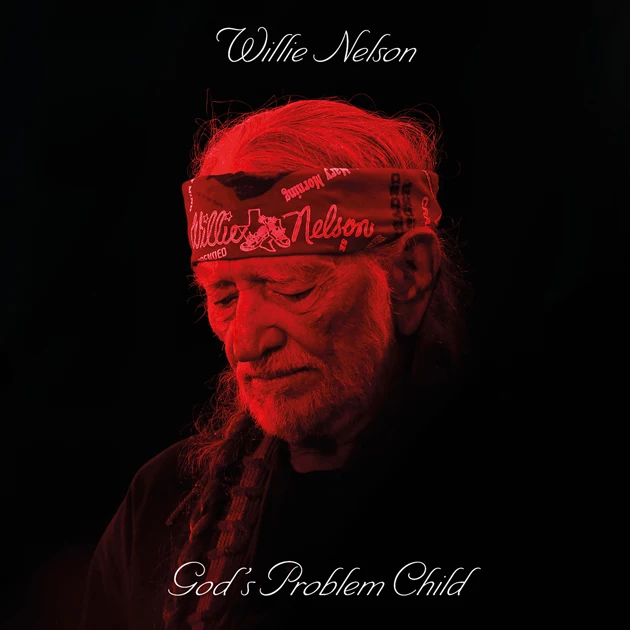 The American legend
Willie Nelson
has released his 1,794th album (at least it feels like that many) with his newest
God's Problem Child
. Unlike a lot of his latest releases this record features seven new songs written by Willie and his songwriting partner
Buddy Cannon
. The end result is an easy going album that is one of the best the red headed stranger has produced in years;
The disk opens with a unique cover though as Willie uses his song writing partner's mother
Lyndel Rhodes
original song "Little House On The Hill". Willie and crew kick it up and
put a smile on her face
(and ours) with their mid tempo moving before the piano ballad of of Old Timer penned by
Donnie Fritz
and
Lenny LeBlanc
. These type of torch tunes fit Willie's affecting vocals perfectly and ring so utterly true.
The first new Nelson/Cannon tune arrives next with the bluesy "True Love" with excellent midnight lounge style female backing vocals and it is quickly followed by Willie's take on the recent presidential election "Delete and Fast Forward", a well produced Americana take that basically states, meet the new boss...you know the rest.
The first single is a Latino influenced slow burner titled "A Woman's Love" and it is the sexiest the 84 year old has been in ages as his breathy vocals front a cantina at dusk smokey sound. That song along with the swampy steam of the title track are album highlights, the latter featuring guest vocals from
Jamey Johnson,
one of
Leon Russell's
final vocal tracks the fantastic sounding
Tony Joe White
; oh yeah the picking ain't half bad either.
The majority of the new compositions are solid from top to bottom. Wilson can turn a phrase like few others, whether its "Lady Luck" cowboy/poker wisdom or "Your Memory Has A Mind of It's Own" the singer eases into the vocal and owns it. Almost even more impressive, on all of the new originals there is also space for Nelson's underrated acoustic guitar playing that has jazzy flashes and off kilter strums that work wonderfully.
Not all the selections are perfect, "Butterfly" feels a bit too theatrical for this collection and could have been saved for another release while "It Get's Easier's" is a pleasant tune but feels a touch redundant in this collection of songs that deal with the passage of time.
However, the closing ode to his good friend
Merle Haggard
"He Won't Ever Be Gone" (written by
Gary Nicholson
) is heartfelt but perhaps a better snapshot of this disk is the rollicking while winking quickie "Still Not Dead". It cooks along with piano, harmonica and a sense of humor that encompasses his late career and premature internet rumors of his demise. He certainly isn't dead, and you better thank whatever higher power there is that he is also still on top of his game.
___________________________________________________________
Support the
American legend
, buy
the album
, stream it for a
limited time at NPR
and peep some video below: