Jason Isbell and the 400 Unit
The Nashville Sound
***and1/2 out of *****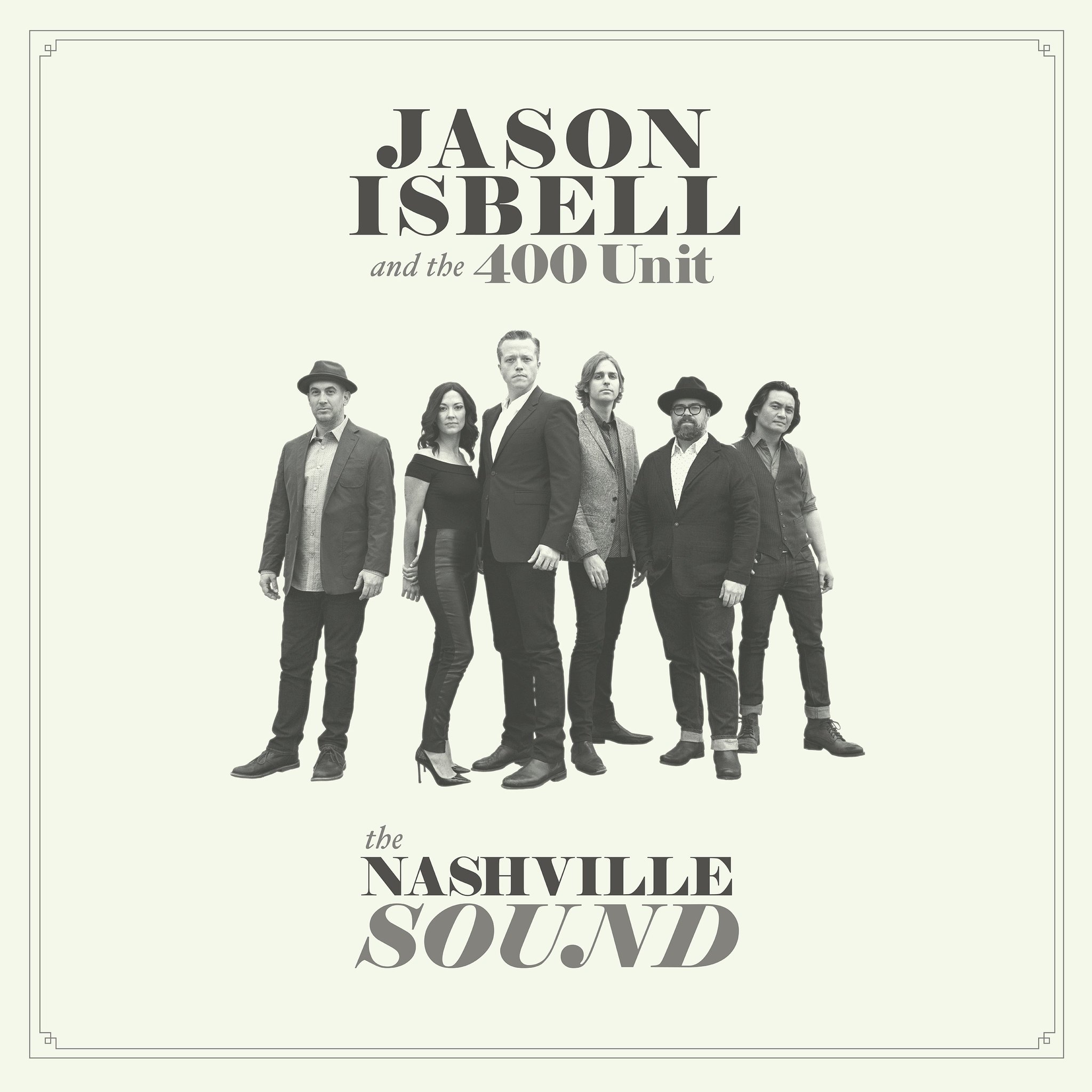 Jason Isbell's
last two albums are the strongest Americana/Sing-Songwriter releases to come out this millennium, so he has created some high expectations for himself. Now he begins opening up his sound (pop, rock, country) even posing with his longtime backing band and adding them as contributing artists (the first time since 2011's
Here We Rest
). While promotional material have marketed it as a return to a more rock sound, in truth it is a transitional album that finds an artist looking for his next steps.
The disk starts with the best full effort showing off Isbell's strengths, wondering outsider lyrics about the distance between city/country, old/new etc. A powerful number in the vein of Isbell's best, "Last of My Kind" succeeds greatly with this wrong place, wrong time lyrics. Then the full 400 Unit lock in and cook fast with the rocking "Cumberland Gap" that is dominated by a great drum lead, before the bluegrass/Americana of "Tupelo" eases things back in the tempo department. "Tupelo" and later "Molotov" seem to be comfortable middle ground for Isbell and the band; bluegrass/Americana structures that can come rocking alive on stage.
Isbell is always dealing with addiction (it pops up in almost every lyric sheet here) but now he also inserts a new dynamic as he deals directly with, race relations and this is where his personal feelings seem to come to the forefront with the ominous "White Man's World" that also showcases a violin/electric guitar back and fourth. His powerful connection with wife Shires is on display during the excellent love duet "If We Were Vampires" a delicate number that splits the disk before the arena rock of "Anxiety".
This centerpiece song is where things feel odd to stagnant depending on perspective. It begins and ends shockingly with flashes of
Pink Floyd
mixed into the beginning and ending instrumental passages before falling into more basic rock lines. It deals with the complex title issue in a very repetitive, simplistic manner and for other artists it would be skipped (or perhaps even praised), but for someone who turns a phrase as well as Isbell, it feels more tossed off than it should. Perhaps nodding knowingly to
The Wall,
was intentional
,
however like that album this song goes on too long and seems to say less and less the longer it plays.
Overall the sound and production is top notch as the whole band rings gloriously while vocals soar. The strumming jangle of "Molotov", the acoustic delicacy of "Chaos And Clothes" and the slamming rock of "Hope The High Road" all sound pristine. Those last two in particular find honest holy moments with power and subtly that shine.
Southeastern
was amazingly stark and personal as Isbell dealt with new found sobriety (among other things) majestically.
Something More Than Free
found him coming to grips with starting a family and his own familial past (among other things), yet both of these albums had standout tracks that had nothing to do with those topics ("Elephant"and "Speed Trap Town").
The Nashville Sound
on the other hand is a solid offering where Isbell welcomes more people into his world and tries to deal with just what the world is in 2017. It finds Isbell content, sounding great, just not up to the recent incredibly high standard he has recently set for himself.
____________________________________________________________
Perhaps no one artist has truly blown
RtBE
away as Mr. Isbell over the last few years, this is a good record, just a notch below his last few. Support
the artist
, buy
the album
, peep some video: