Budos Band
V
**** out of *****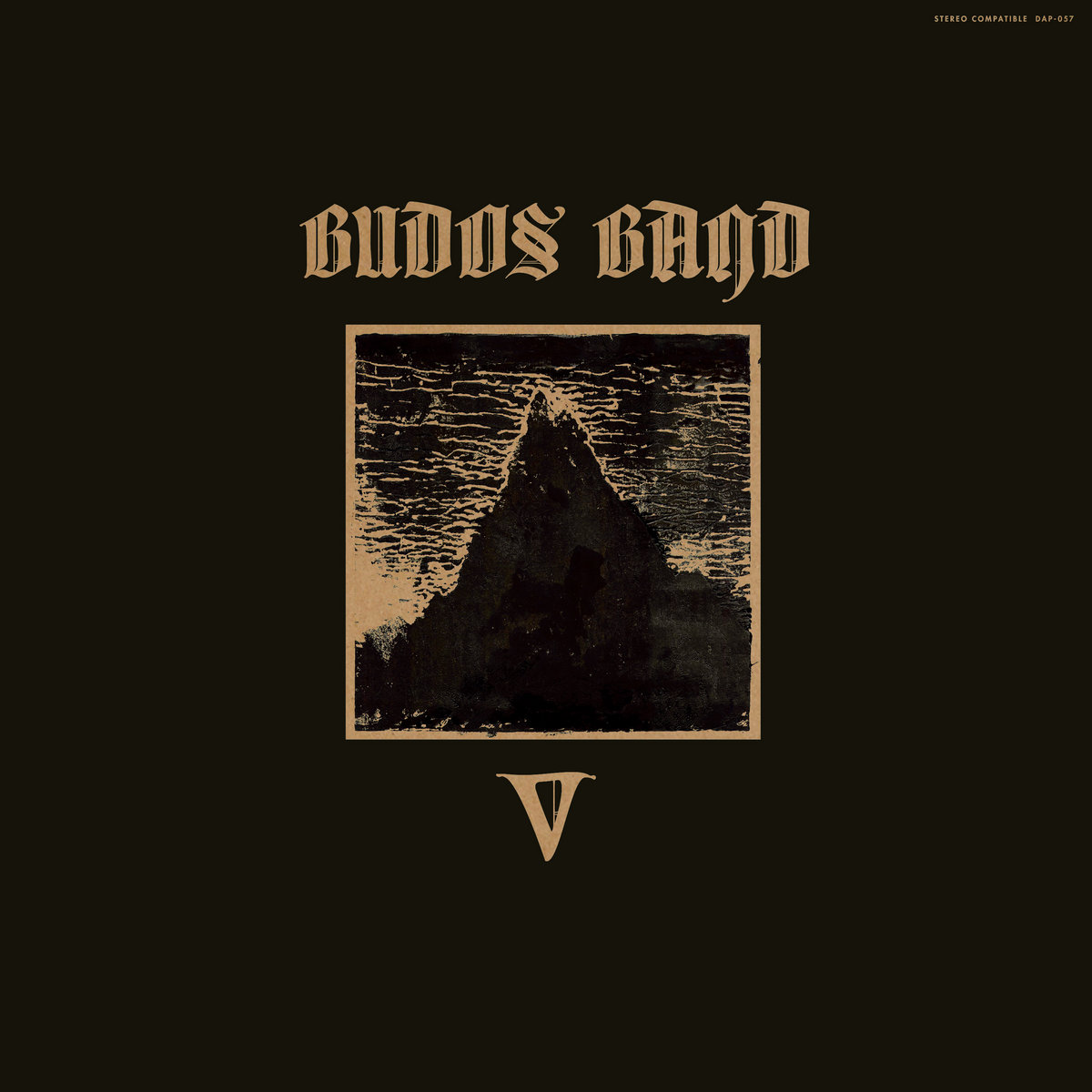 The Staten Island based funk horn/afrobeat band has always had splashes of ominous metal tinged riffs and feelings flowing through their sound but that comes to the forefront on the groups newest and one their overall strongest releases,
V
. Unlike
a group like Brownout
, Budos Band instills hard rock and metal influences into their personal sound creating a new hybrid rather than out and out covering metal bands in horn fashion.
The cover of the record could be Mount Doom from
Lord of the Rings
or any other mountain used for symbolism or foreboding imagery, but the tunes on the album reach just as high kicking of with with "Old Engine Oil" which is a clear
Led Zeppelin
meets crisp bright horns mashup; the riffs are meaty and the horn fills sharp form the get go.
"The Enchanter" continues the blaxploitation soundtrack mixed with
Dungeons and Dragons
feelings but does so around a bass driven groove and a baritone sax solo which pumps up the creepy factor. Each of the tunes balances deep rhythms, flush horn work and a metal spirit but a few rise up to the top of the heap.
The heavy riff work and snare slaps meld with organs to create the foundation of "The Spider Web Part. 1" which soars to a huge solo with squawking horn mix and percussion break while "Ghost Break" warbles and into the unknown while "Arcane Rambler" is the best of the bunch. That track has spaced out effects, head bopping riffs, intricate percussion and a
Sergio Leone
vibe ending up sounding like a cosmic spaghetti western possibly written by
HP Lovecraft
.
The album goes for more metal texture than pumping grooves over it's second half as "Malestrom" kicks off what feels like a stoner rock/
Black Sabbath
with horns influenced run of originals. "Veil of Shadows" (with dynamite trumpet work), the brief "Rumble from the Void" and mammoth closer "Valley of the Damned" all are thematically linked (as is the whole album) in this more restrained vein; if
Sleep
ever wanted a horn section, look no further.
While this type of blending of horn styles may fall to much in-between genres for any of the fans to really latch onto,
V
is an excellent mashup of emotions, power and feeling without singing one word. Budos Band haven't released any bad albums, but
V
just may be their pinnacle as they climb to their their own shadowy mountain top.
_______________________________________________
Support
the band
, buy
the album
, stream it
on bandcamp
or below and peep some video: