Lightning Bolt
Sonic Citadel
***and1/2 out of *****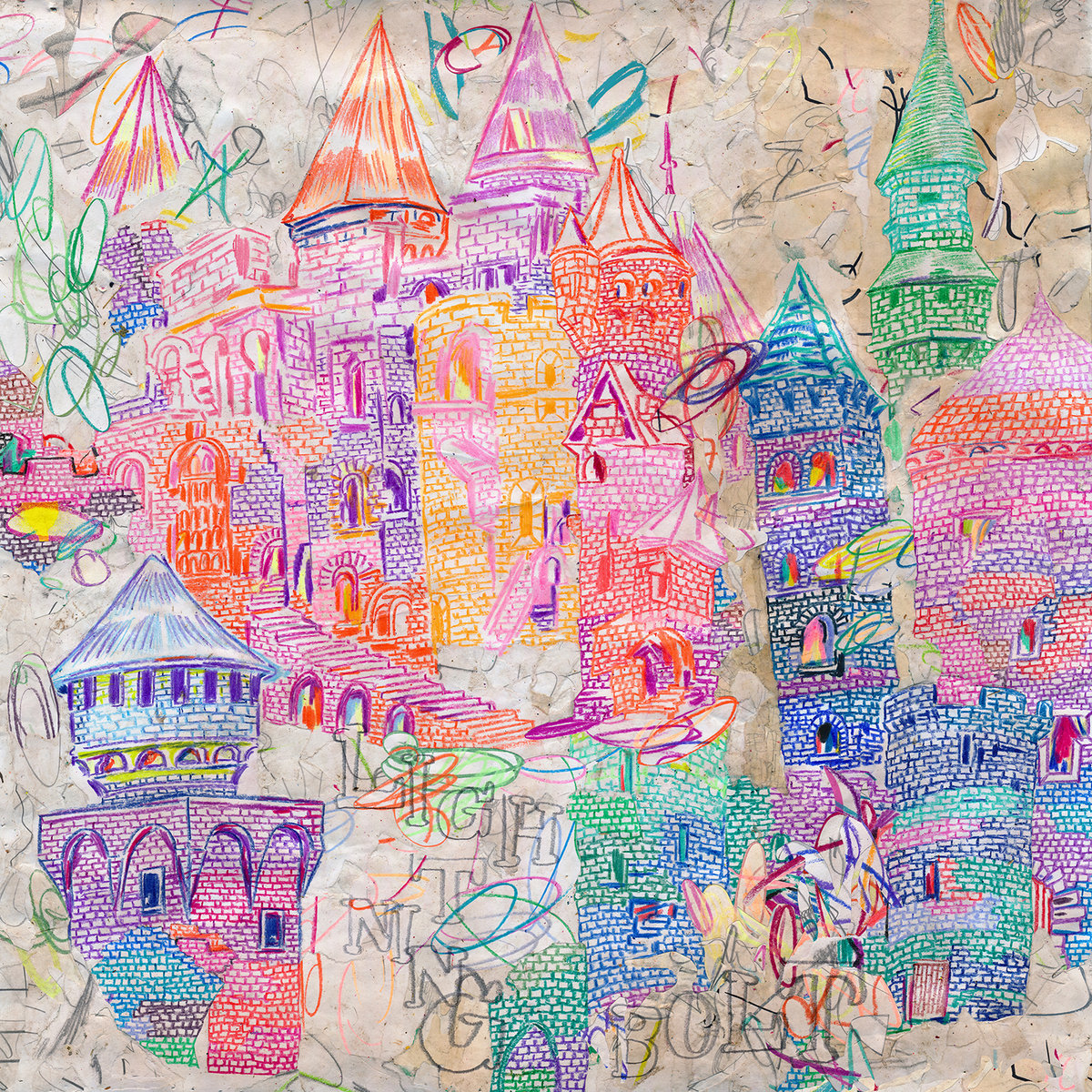 On
Lightning Bolt's
most recent release (
2015's Fantasy Empire
) the band presented it's most cohesive and accessible album in their 20 year career as they moved to the Thrill Jockey label. The duos followup
Sonic Citadel
is another step in the direction of accessibility, however that doesn't mean the noise chaos and ear-hole assault blasts of sound have been scaled back by any stretch. The group just now offer a few song structures, actually intelligible vocals and (gasp) melodic passages.
Lightning Bolt is Brian Gibson and Brian Chippendale a bass and drum combo who has been making a racket since way back in the late 90's, playing an ambushing style of noise rock that escapes through filters, loops and cymbal crashes, enveloping the listener in the maelstrom.
Blasts of thunder drums and laser like sounds kick things off for "Blow To The Head" as the band gets operatic-metal with their vocals before the more guttural clanging freak rock of "USA Is a Psycho", resembling a more distorted
Primus
. "Air Conditioning" is slightly more straight ahead slamming with powerful riffs and buzzing intensity but the band proves more then they are metal tropes and noise rock excursions.
A track like "Don Henley In the Park" seems out of place from their catalog as it starts sweet with almost acoustic strings layering over each other, flirting with nightmare territory via crazy drums and spaced out sounds but never fully diving into madness. It doesn't take long though for it's followup "Tom Thump" to spazz out into over driven punk terrain, playing like the hardest
Ween
song ever.
The bands blitzkrieg-soundtrack-to-cataclysmic-chaos style is perhaps best captured on closer "Van Halen 2049", a screeching display of endless energetic drumming, squealing effect pedals and The chainsaw like industrial repetition clanging appropriately named "Big Banger" is also a gear grinding delightful mess while "Bouncy House" inserts piercing riffs around galloping drums and breakdowns slamming ahead with "London Bridge" falling down all around it as the drums are insanely volatile.
What's new are the tracks where vocalist/drummer Chippendale is actually able to be heard adding a new dimension to the outfit. "Halloween 3" before rising to a glorious ending while "Husker Don't" is fairly straight ahead with melodic singing and a long glorious solo to end wrapping up in blissful distortion. "All Insane" is a stunner in that it sounds so sweet, as if a '50's love song got dropped in a garbage disposal, gnarled, then rescued and presented in loving fashion, urging us all to live before this all disappears around an urge plea that we are all insane which garbled enough sounds like we are all the same.
Even more so than on
Fantasy Empire
,
Sonic Citadel
expands the groups sound and structure and will open the ears to more fans in the process which is a good thing as the band is blast of rawness that keeps on growing and experimenting, even while inching ever so slightly more towards the mainstream.
__________________________________________________________
While this noiserock/metal isn't for everyone,
RtBE
really likes these guys. Support
the band
, buy
the record
, stream it
on bandcamp
or below and peep some video: