We search the murky back waters of youtube to find full concerts and post them to the site weekly, come back every seven days to help us celebrate
Full Show Friday's
. These shows are of varying quality and may not be here for long so enjoy them while you can...As always, please support the artist every which way, but especially by seeing them live (if they are still playing)...This week..
Kris Kristofferson
!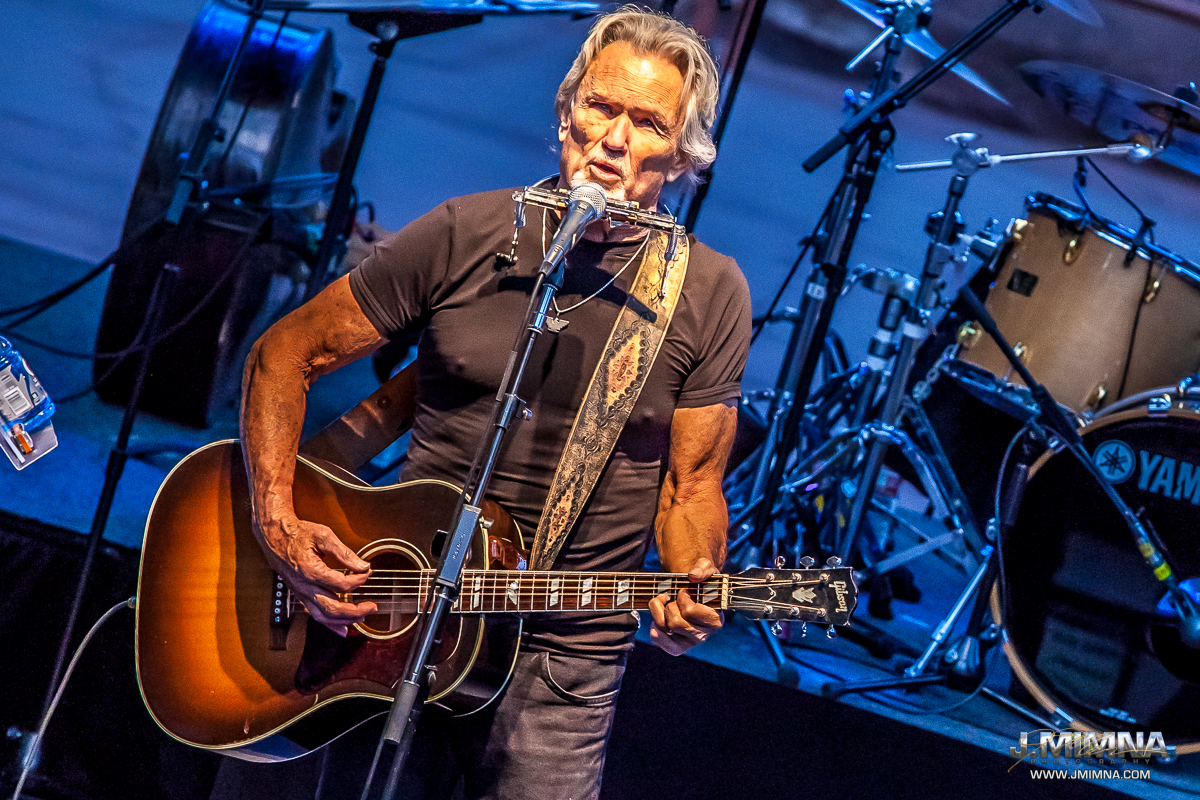 Just like
a few weeks ago
, this is another September show from the recent past. This concert from Kristofferson happened almost exactly 2 years ago in Munich and is a joy to watch.
We discussed our thoughts on Kristofferson
when we tackled him doing a a Dylan cover a little while back. He's simply the coolest.
This week we tackled
Johnny Cash, June Carter
and
Dolly Parton
, so we figured why not make it a full country week with
KK
. Great video and sound, full setlist with individual time jumps below. Enjoy:
1. Shipwrecked In The 80s
2. Darby's Castle (
0:03:50
)
3. Me & Bobby McGee (
0:06:50
)
4. Here Comes That Rainbow (
0:10:39
)
5. Closer To The Bone (
0:12:59
)
6. Best Of All Possible Worlds (
0:15:18
)
7. Help Me Make It Through The Night (
0:18:48
)
8. Casey's Last Ride (
0:20:31
)
9. Nobody Wins (
0:23:53
)
10. Feeling Mortal (
0:26:11
)
11. From Here To Forever (
0:29:22
)
12. Bad Love Story (
0:32:20
)
13. Loving Her Was Easier (
0:35:09
)
14. The Heart (
0:38:03
)
15. In The News (
0:40:36
)
16. Duvalier's Dream (
0:43:13
)
17. Come Sundown (
0:45:59
)
18. Billy Dee (missing beginning) (
0:48:47
)
19. Sabre And The Rose (
0:51:00
)
20. Jody And The Kid (
0:55:09
)
21. They Killed Him (
0:58:04
)
22. The Pilgrim: Ch 33 (
1:00:33
)
23. Sunday Morning Coming Down (
1:03:24
)
24. Silver-Tongued Devil (
1:07:30
)
25. For The Good Times (
1:10:21
)
_______________________
26. Under The Gun (with Rocket to Stardom) (
1:14:10
)
27. Please Don't Tell Me How The Story Ends (w. RtS) (
1:17:02
)
28. A Moment Of Forever (w. RtS) (
1:19:10
)
29. Why Me (w.RtS) (
1:21:00
)