We search the murky back waters of youtube to find
full concerts
and post them to the site weekly, come back every seven days to help us celebrate
Full Show Friday's
. These shows are of varying quality and may not be here for long so enjoy them while you can...As always, please support the artist every which way, but especially by seeing them live (if they are still playing)...This week...
The Brides of Funkenstein
!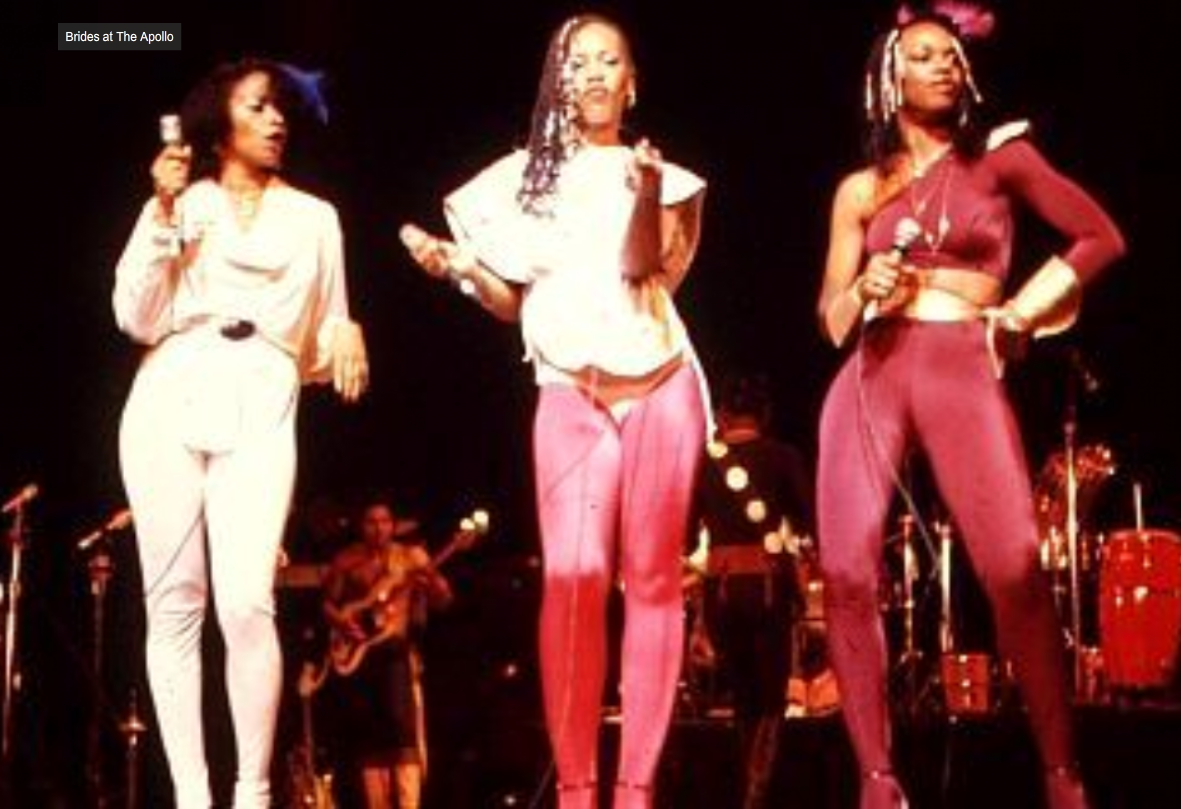 Have you noticed our understated theme this month for Full Show Friday's? No...well we picked a year and found 4 great and diverse shows from
1979
. Why? No idea. Next month we have a much more solid theme, so stay tuned, but as for this Friday....
The Brides of Funkenstein
! Bringing some disco infused riffs and a full female vocal section led by Lynn Maybry and Dawn Silva the Brides on this night opened up for P-Funk. They were short lived but influential and popped around the P-Funk universe. Lynn also sang backup for
The Talking Heads
in 1984 and shows up in
Stop Making Sense
.
A great energetic funk show from 79, pro-shot, pro-sound. Set list and funky players below. Enjoy:
Setlist:
War Ship Touchante/Birdie
Ride On
Vanish In Our Sleep
Together
Amorous
Disco To Go
Outro
The Ladies: Lynn Maybry, Dawn Silva, Sheila Horne, Jeanette McGruder
The Band:
Blackbyrd McKnight- Guitar
Jeff Bunn -Bass
Gary Hudgins -Keyboards
Dennis Chambers -drums
The Baltimore Connection Horns : Bennie Cowan, trumpet; Greg Boyer, trombone; Greg Thomas, Sax