We search the murky back waters of youtube to find
full concerts
and post them to the site weekly, come back every seven days to help us celebrate
Full Show Friday's
. These shows are of varying quality and may not be here for long so enjoy them while you can...As always, please support the artist every which way, but especially by seeing them live (if they are still playing)...This week...
Sleater-Kinney
!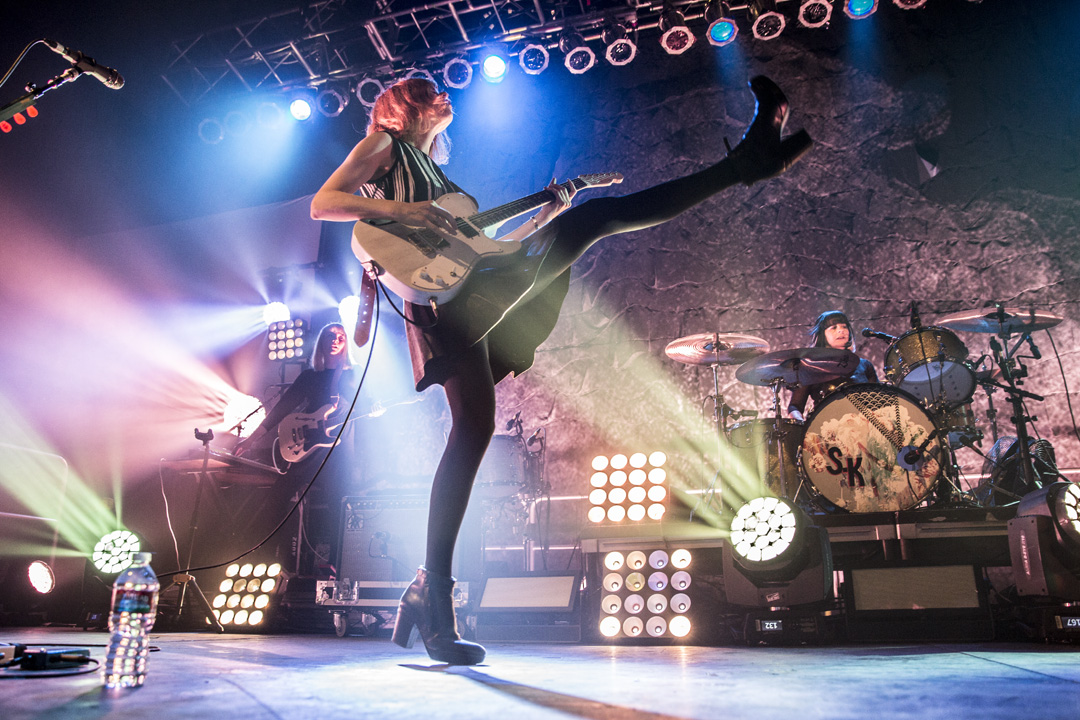 This is turning out to be a good month of Full Show Friday's as we have a pro-shot, pro-sound
Sleater-Kinney
show from 2015 this week on tap.
We loved
their come back album and rated it high in our
best of the year
for 2015. While we weren't super pumped
on the live album from the tour
, this live video is killer. Thanks to NPR for posting it and capturing a great night of music from the classic band.
Full setlist below the video. Enjoy:
SET LIST Price Tag -
0:40
Start Together -
4:36
Fangless -
7:11
Oh! -
10:59
Surface Envy -
14:54
Get Up -
18:02
Ironclad -
21:45
No Anthems -
24:23
Youth Decay -
28:13
What's Mine Is Yours -
30:57
A New Wave -
36:03
No Cities To Love -
39:48
One Beat -
42:46
Words And Guitar -
45:54
Bury Our Friends -
48:34
Sympathy -
52:20
Entertain -
56:21
Jumpers -
1:01:46
ENCORE Gimme Love -
1:07:24
Little Babies -
1:10:04
Turn It On -
1:12:20
Modern Girl -
1:15:02
Dig Me Out -
1:17:50