White Reaper
The World's Best American Band
*** and 1/2 out of *****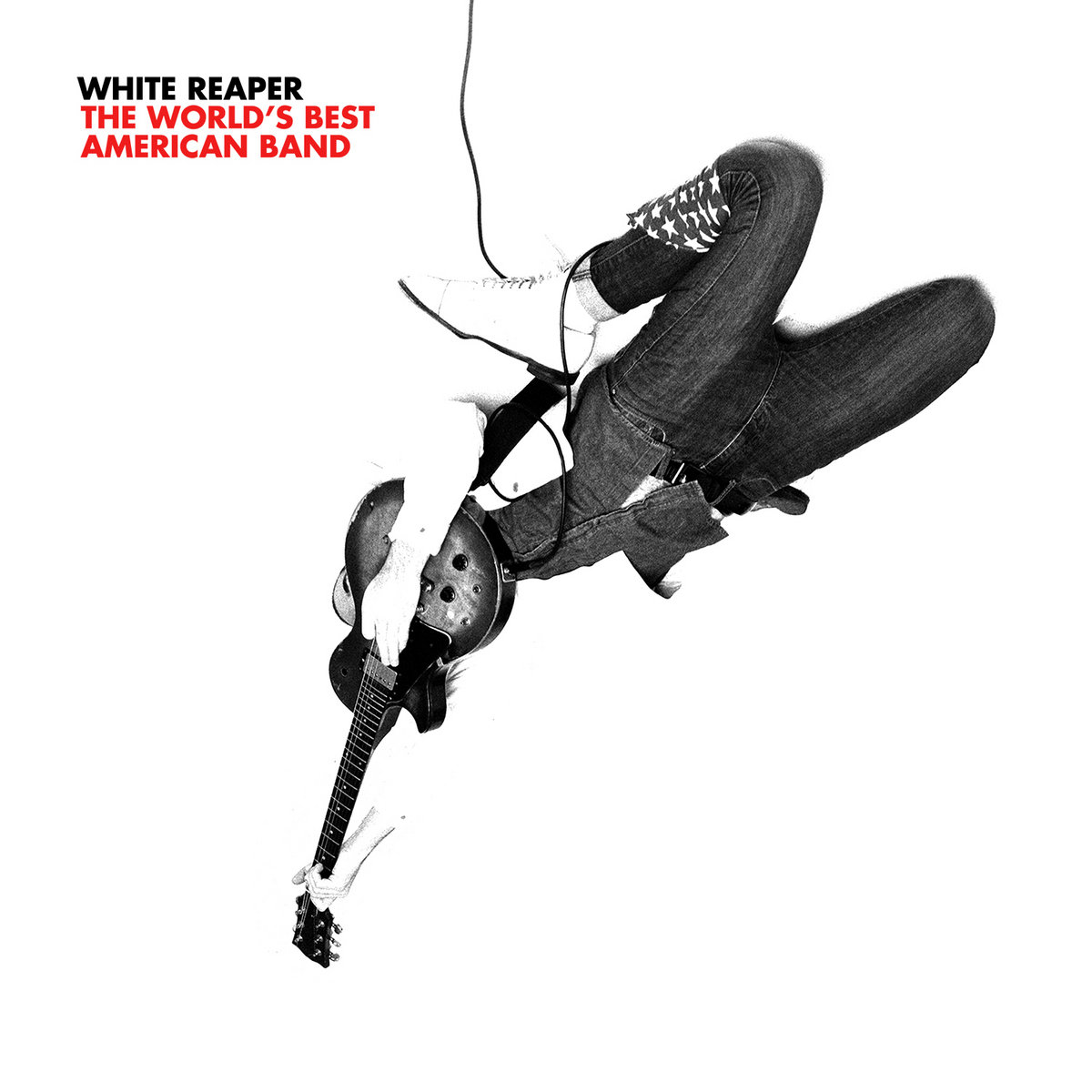 A cheekily named second full length album comes from Louisville's
White Reaper
. The four piece do not lack for confidence as their swaggering pop rock is a fun romp.
The group, Tony Esposito, Ryan Hater, Nick Wilkerson, and Sam Wilkerson worked with producer Kevin Ratterman (
My Morning Jacket
) to craft a listenable excursion to nothing but a good time land that touches on both classic
Cheap Trick
and recent indie power pop revivals with ease. Opening with a cheering fake live sound track the title track actually drags more than most of the other tracks here, starting things off on a low point, but things improve with the the mid tempo riff filled "Eagle Beach" boasting a pleasant guitar solo.
The best track on the album also arrives early as "Judy French" showcases what the band does best; catchy riffs, piano flourishes, vocals that can be sung along to and driving lo-end that will make everyone dance live. Lead singer Esposito engages vocally while singing about heads full of roses, hip swinging ladies and being fenced in; the party ready record never makes a lyrical statement because one is not needed.
"The Stack" pulls on
T. Rex
loving heart strings with piano banging and fuzzy guitars while "Party Next Door" is a sunshine filled retro effort. The group also brings to mind a less urgent version of
Beach Slang
as both are honestly searching for the next good time, in a PG-13 manor, hearkening back to Junior High School innocence and directness.
Oddly the tracks seem to stick around a touch too long at times (examples: Title Track, "The Little Silver Cross") even with shorter overall running lengths. The ideas are simple and 15-30 seconds can tack on too long of time for the track to really take off.
If you are looking for a direct good time,
The World's Best American Band
delivers in a rock and roll fashion that rarely happens in the year 2017. Fans of straight up guitars, bass, drums and vocals need to check out
White Reaper's
newest album, that doesn't quite live up to the hyperbolic title, is still a blast.
_______________________________________________________________
Support
the band
, buy
the album
, stream it
on bandcamp
or below and peep some video: