Courtney Barnett
Tell Me How You Really Feel
***and1/2 out of *****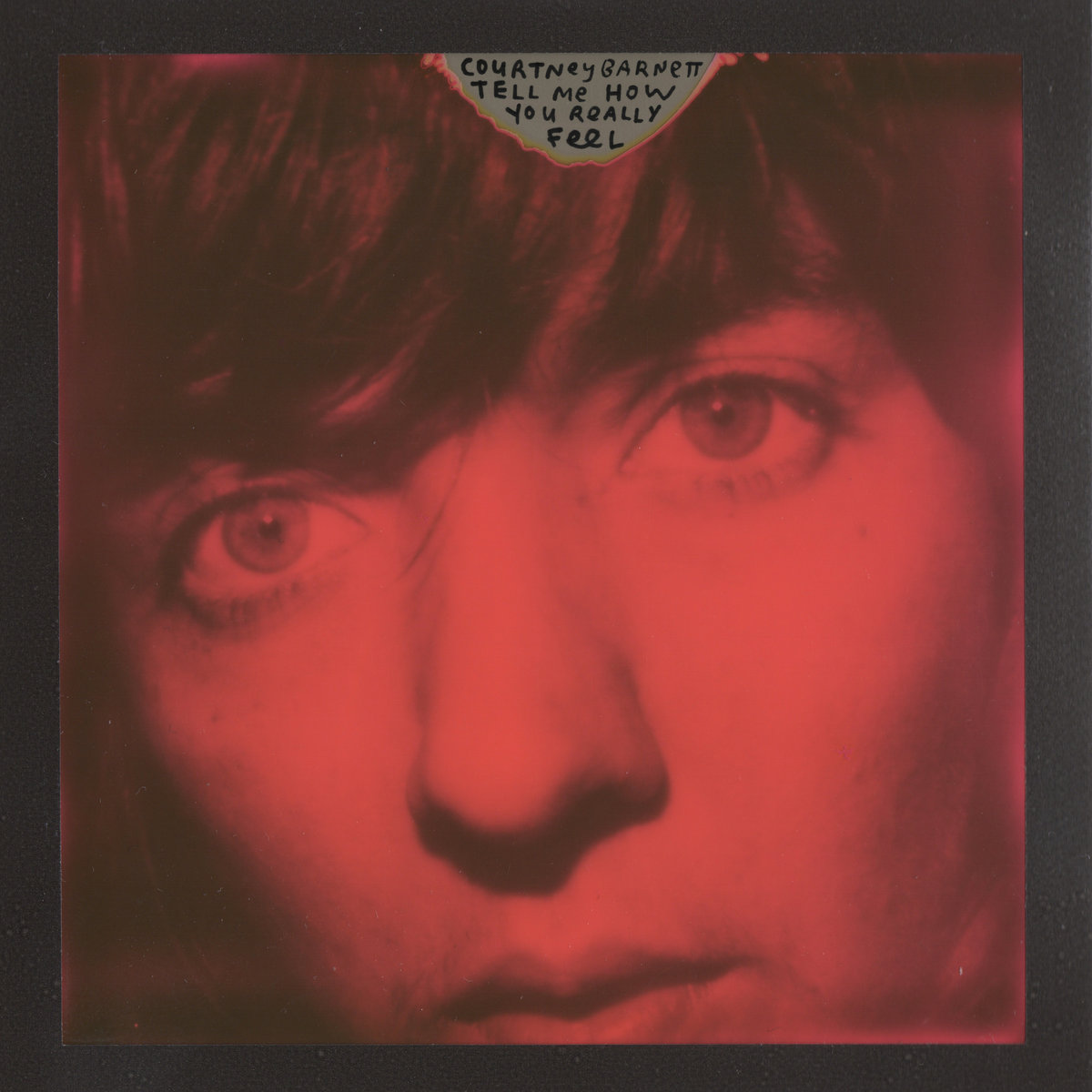 The Australian indie rocker
Courtney Barnett
turns more inward on her newest release
Tell Me How You Really Feel
as the trials of tribulations of becoming a known quantity in the increasingly shrinking rock and roll world.
Opening with the cleverly titled "Hopefulessness" the honest lyrics start right from the beginning as Barnett's speak/sing style work on this restrained sludge tempo'ed ominous track but other places vocal adjustments are needed such as on "Need A Little Time" which contains ooh and ahh's or the more musical upbeat/lyrically violent-haunting "Nameless, Faceless" which gains supporting effort from
Kim Deal
. The supporting players (Bones Sloane - Bass, Backing Vocals, Dave Mudie - Drums, Percussion, Dan Luscombe - Keys, Organ, Guitar, Backing Vocals) are expertly recorded but it is Barnett's record as she projects a disenchanted vibe over the tracks not always matching up with the musical backing.
The sense of melancholy seeps into these songs that are on the fuzz edge of becoming pop gems but are wrangled into something darker. A perfect example is "Charity" which has a killer melody and riff, but vocally Barnett is distant as the guitars snake and the chorus yearns to soar. This toned done vocal style and disaffected feeling is intriguing but in the end keeps the track from hitting the stratosphere.
This balancing act adds depth but Barnett showcases her best work when she picks a direction and sticks with it. Her all out rage comes crashing forward over screeching guitar noise and pounding bass/drums on "I'm Not Your Mother, I'm Not Your Bitch" while her pop sensibilities are explored (with more help from Kim and
Kelley Deal
) on the gorgeous sounding "Crippling Self-Doubt And A General Lack Of Confidence".
This record is conflicted, but still manages to hit multiple high points like the killer guitar solo on "Help Your Self" the rolling dreamscape of "Sunday's Roast" and album highlight "City Looks Pretty" which is a dynamite offering that opens up into an exploratory warbling vista.
After becoming a world wide name with the excellent
Sometimes I Sit and Think, and Sometimes I Just Sit
,
Tell Me How You Really Feel
is less secure but that is part of the journey. Barnett is clearly an artist worth following as she grows and continues to make engaging guitar driven rock and roll.
_________________________________________________________
Support
the artists
, buy
the album
, stream it on
bandcamp
or below and peep some video: