The Coathangers
The Devil You Know
***and1/2 out of *****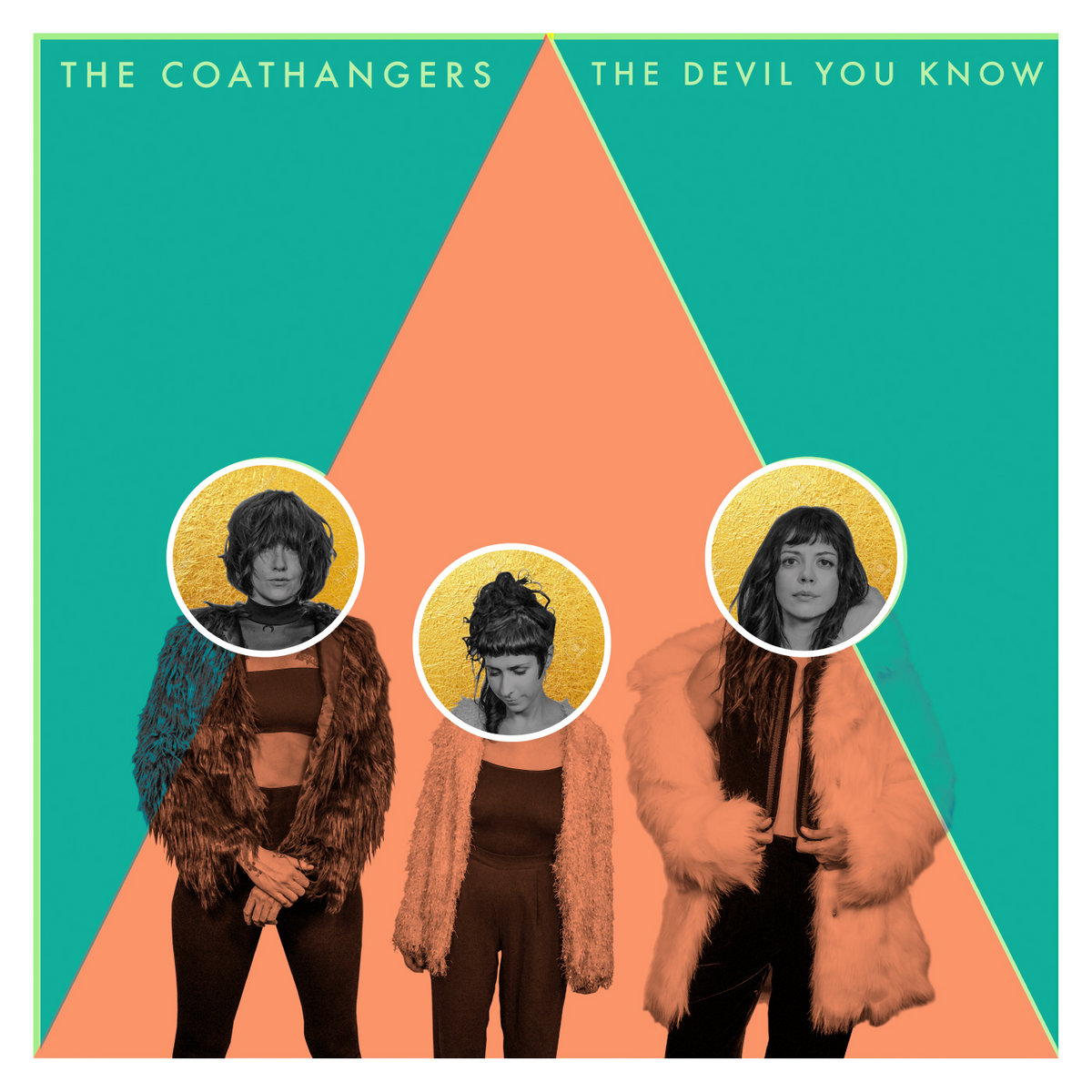 The Atlanta, GA based trio
The Coathangers
sixth studio album is an excellent collection of their strengths; the yin and yang, sweet and sour of pop appeal and punk rawness.
The Devil You Know
contains twelve tracks of engaging thought provoking, challenging and ear wormy pop punk injected rock and roll.
From the opening song "Bimbo" the group (guitarist/vocalist Julia Kugel, drummer/vocalist Stephanie Luke and bassist/vocalist Meredith Franco) develop the audio version of a Sour Patch Kid candy as Kugel sings with a sweet innocence while Luke gets aggressive on the skins and the chorus. "Crimson Telephone" uses an ominous bass and drum riff before ethereal vocals as Kugel sings about hiding the scars.
The band is fiercely arraigned against certain foes. The blatant and direct "F the NRA" uses a motoring tune to deliver their message of resistance while "Hey Buddy" uses a dance laden groovy bass line delivering the title lyric while raging against hate, bigotry and those fearful souls who deliver it. Both tracks are highlights showing the band can be firm and direct and also shake a tail feather while delivering their message.
The juxtaposition of pretty and dirty is the core of the band and they do it well on the junkie ode "Stranger Danger" but they can also spread their wings encompassing new styles as "Memories" is expansive, closer "Lithium" is a spaced out drug trip and "Last Call" uses dreamy reggae before a huge arena ready chorus.
The Coathangers display a lot of range on
The Devil You Know
and continue to make music to protest along side of and sing along to at a happening party.
________________________________________
Support
the band
, buy
the album
, stream it
on bandcamp
or below and peep some video: