Live Review:
Neal Francis, Ikebe Shakedown
9/22/21 Brooklyn Bowl, NYC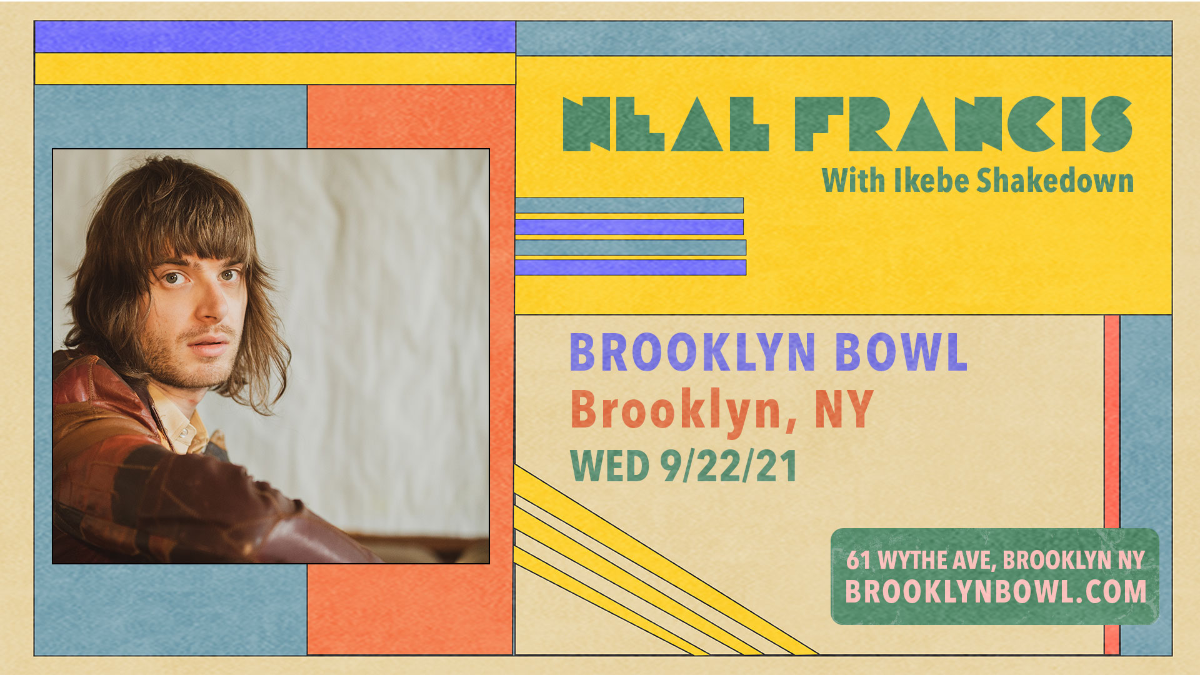 On the first day of fall in New York City things were still hot as the summer heat stuck around a bit longer. The music in Williamsburg Brooklyn Bowl didn't cool things down either as both Neal Francis and Ikebe Shakedown delivered pumping sets to the faithful who came out on Wednesday night.
The cinematic instrumental soul band started the night as Ikebe Shakedown played tight grooves in the vein of The Budos Band, Antibalas and Menahan Street Band. The expansive band presentedtheir spaghetti western mix of funky styles with power and precision delivering songs like their new single "Horses" confidently. The group had splashes of Afrobeat with a clear tribute to Fela Kuti during their opening set which had the crowd up and dancing.
Neal Francis took over next playing as a four piece the group dove directly into their mix of '70s rock, soul, and jam band interplay/exploration. Unfortunately some sound issues to start kept Francis piano low in the mix for the first few tunes but things worked themselves out when he moved over to organ bringing in a Canned Heat smokey vibe to the proceedings.
Noticeably retro from the shag hair cuts to the open collar satin shirts, Francis and the band bring to mind many comparisons. From the early Elton John rock, to freewheeling carnival vibes of Leon Russell to the flowing soul of Billy Preston, the band and Francis look to the past for inspiration. Francis work on the organ with a unique whammy bar built in also conjures up heavy metal vibes at times as the powerful drums were wailing away in supportive Bonham fashion.
A set highlight was the original "Can't Stop the Rain" as the crowd joined in singing and the band extended the number for a jam laden freak out. Tightly knit on stage, the band were expansive playing to a joyful midweek crowd that was happy to have heart warming live music back in their lives.
___________________________________________
Support the artists and peep some of their tunes below: