The Dip
Sticking With It
***and1/2 out of *****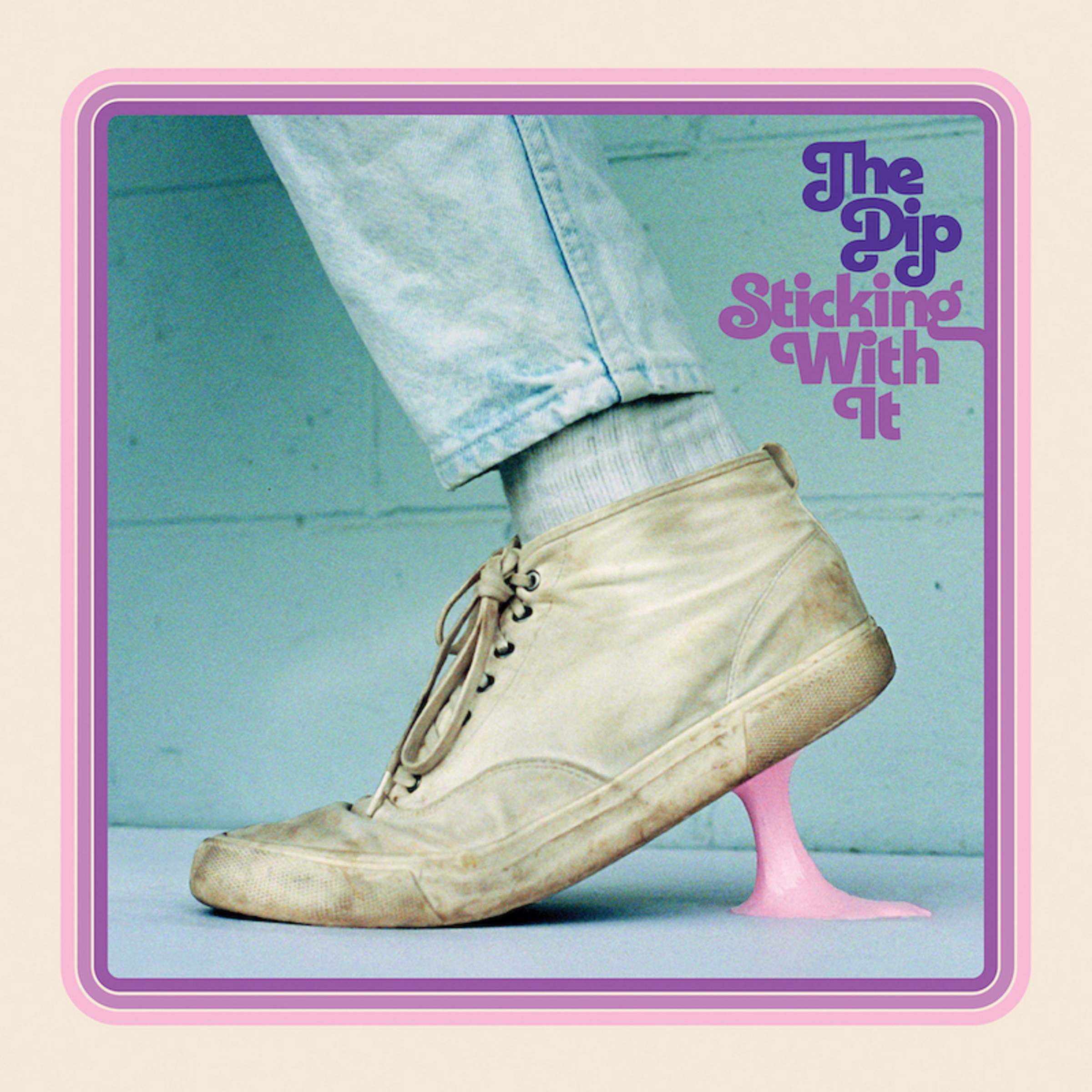 On the newest full length effort
Sticking With It
, the seven piece Seattle based band
The Dip
deliver a slice of retro R&B and soul with confidence. They recall the legends in the field like
Otis Redding
and
Wilson Pickett
as well as modern contemporaries like
Lee Fields and The Expressions
and
Durand Jones & The Indications
.

The band (Tom Eddy lead vocals, guitar, Jacob Lundgren guitar, trumpeter Brennan Carter, bassist Mark Hunter, tenor and baritone sax players Levi Gillis and Evan Smith, and drummer Jarred Katz) take their name and inspiration from The Dap Kings, but on Sticking With It, the band delivers more vocal based songs as opposed to instrumentals (minus the smooth as silk "Yellowfinger"), with Eddy really shining from the start.
"Paddle To The Stars" is a dynamite opener with Eddy channeling Redding and delivering a affecting number. The group keeps the tracks tight with "Sleep On It" funneling smooth horn lines and B3 sound before the smacking snare, crisp brass and guitar lines on the poppy "When You Lose Someone". The soul rises on the first single "Real Contender" as the band slinks and slides around Eddy's vocals with grace and aplomb.
When the band keeps the energy high, such as the pumping "Vacation" which presents a blazing guitar solo and the skittering drums of the upbeat pleading of "Apollonia" the band is in the pocket. It is when it slows it down for the torch songs like "Anyway" and "Eye to Eye" where things can drag a bit. The backing female vocals help out those numbers but the band clicks into gear when the tempo picks up.
The group is not stuck in the past as they tackle some modern issues while delivering their retro R&B. "Crickets" lyrically deals with the ravages of climate change and societies response while closer "Forget About It" (complete with killer drum break) gives voice to the financial struggles of the 99%.
Sticking With It is a solid album top to bottom as The Dip are poised to rise higher as they tour behind it. The Dip have stuck themselves to a very sweet spot of soulful sounds on Sticking With It.
__________________________