Angel Olsen
Big Time
***and1/2 out of *****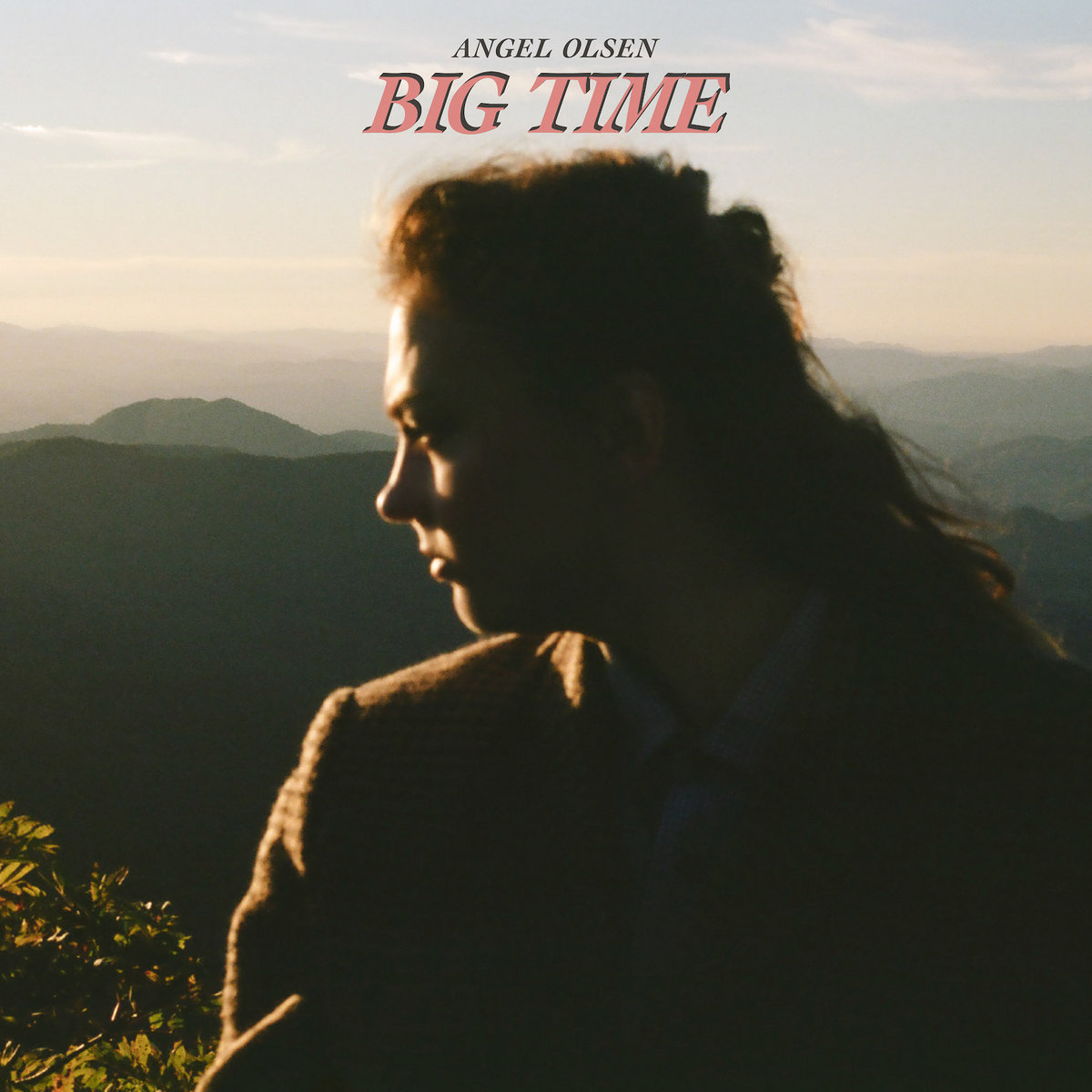 Big Time, the sixth studio album from Angel Olsen was written and recorded at a very trying time in the singer/songwriters life. After finally coming out to her family, in less than a month both parents would die and she would be in the studio crafting this new release.
The raw emotions seep into the songs which were recorded and mixed with co-producer Jonathan Wilson at his Fivestar Studios in Topanga, California. They are imbedded with a mix of Laurel Canyon '70's singer/song writer as well as weepy Nashville Americana and big band brass. One thing is for certain, these trying times have brought out powerful songs from Olsen.
None are better than the opening "All The Good Times" which deals with the end of a relationship around slowly swelling sounds (a theme throughout the record) as rich bass, layered vocals and drums lead to horns and grandiose production for dramatic effect. Steal guitars and tambourines color the Neil Young, California in the seventies sounding "This Is How It Works" and the title effort, both of which use plinking pianos, tambourines and fluttering vocals from Olsen.
Angel's vocal styles can shift dramatically from track to track, sounding like a completely different artist. "All of The Flowers" is bland with New Age sounding instrumentation but Olsen's vocals are floating and light, matching the tone of the music. However, on the more complete "Right Now" her vocals grab a root rock vibe as the song builds to a huge finale that incorporates stomping drums and nightmarish flights of sound.
"Go Home" continues those dramatic theatrical feelings and sounds as Drew Erickson's piano, organ, and string arrangements climb to the rafters around the marching percussion and shouting brass injections. Olsen works best on the album when those large scopes, dramatic music and issues are addressed, on the more art/pop softness of "Dream Thing", the drifting blasé backing track feels lost and wandering in an unaffecting manner.
Better are super dramatic personal offerings of the string laden efforts "Ghost On", "Through The Fires" and the breathy finale "Chasing The Sun" all of which border on overly melodramatic, but rise above on the strength of Olsen's vocals and lyrics. At times reminiscent to
Sturgill Simpsons
A Sailors Guide To Earth
, combing the large and small sounds,
Big Time
reaches for the title area and mostly nails it.
_________________________