Rokia Koné
BAMANAN
***and1/2 out of *****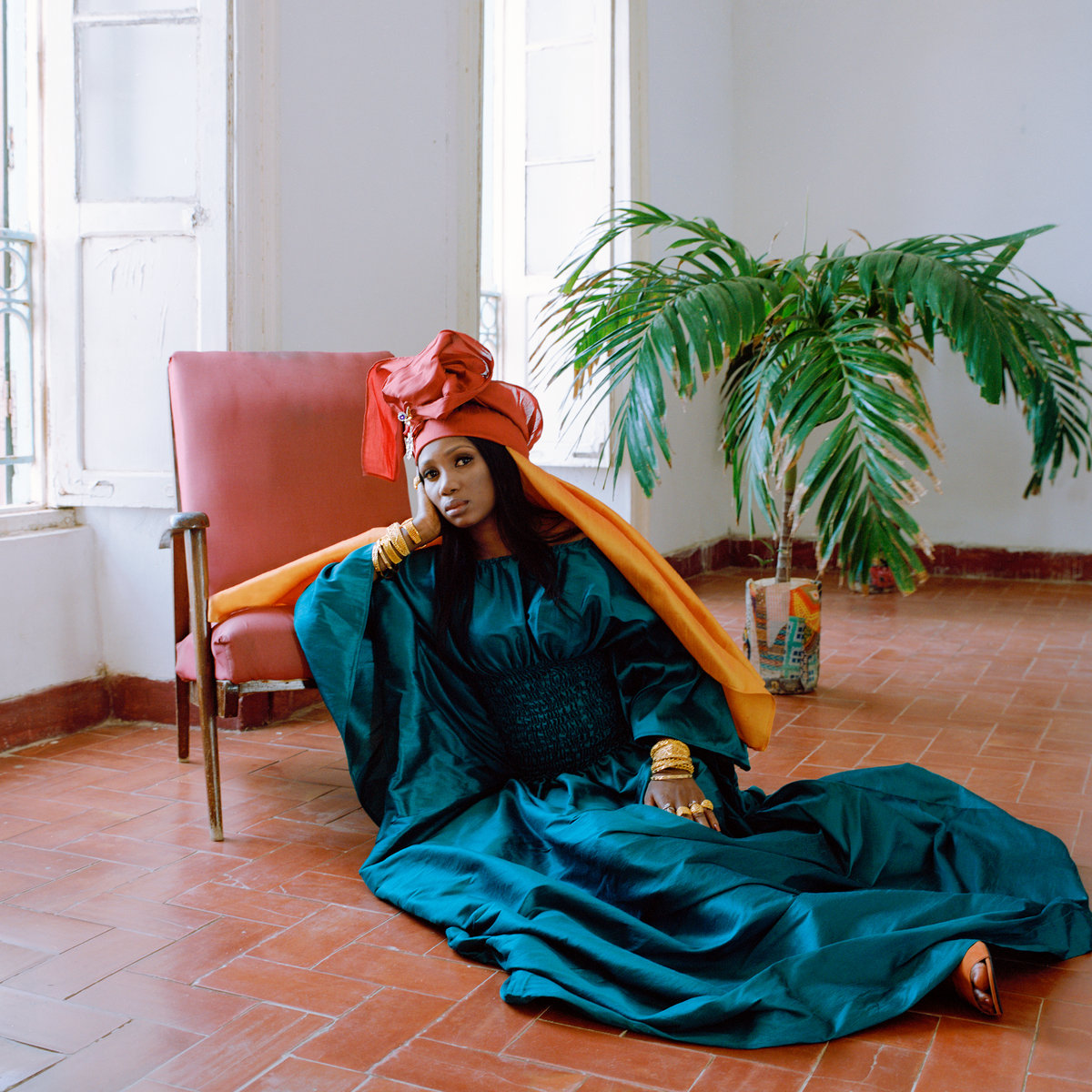 One of the vocalists of the feminist super group Les Amazones d'Afrique, Rokia Koné used the downtime during the pandemic to revisit singing she recorded years ago. An unlikely partnership with Irish producer Jacknife Lee (U2, R.E.M, Taylor Swift) took flight and the duo crafted something new, a Mali based vocalist whose modern organic/electro beats/sounds could be enjoyed by a wider audience titled BAMANAN.
Opener "Bi Ye Tulonba Ye" begins with soft swelling sounds around Koné's sweet voice as the pulse grows, increasing organic instrumentation which leads to a swirling sound, allowing Koné's voice to drift away. This sense of atmospheric beats and strong vocals runs throughout the record.
The roiling "Shezita (Take a Seat)" weaves an intoxicating dance-ready effort that measures the electronic with the organic while "Kurunba" pushes things to a galloping upbeat pace; both are highlight offerings. While the songs run long and could use some trimming for a bit more effectiveness, most stay in the same vein of light pulsing, swelling mid sections increase bass and synths before a soft outro.
Group vocals move into a deep bass bump and powerful vocals from
Koné
on "Anw Tile "(It's Our Time)" while a slow intro morphs into swelling backgrounds with twinkling electro piano during "Soyi N'galanba". "Dunden" brings back group vocals and an oft kilter funky dance bass, before album closer "Mansa Soyari" pulses and plucks around Rokia's yearning vocals.
Koné saves her most powerful voice for "N'yanyan" which just uses an electro piano to express her pain and concern. Koné recorded the song in one take, right before power in the city went out and a coup d'etat began in Mali.
Even if you do not know the lyrics meaning, the power of the vocals and the interlocking of the production/instrumentation make for a joyful listen that touches on all aspects of emotions.
Rokia Koné
BAMANAN is an affecting and effective album and a well crafted solo debut.
_______________________________