The Deslondes
Ways and Means
***and1/2 out of *****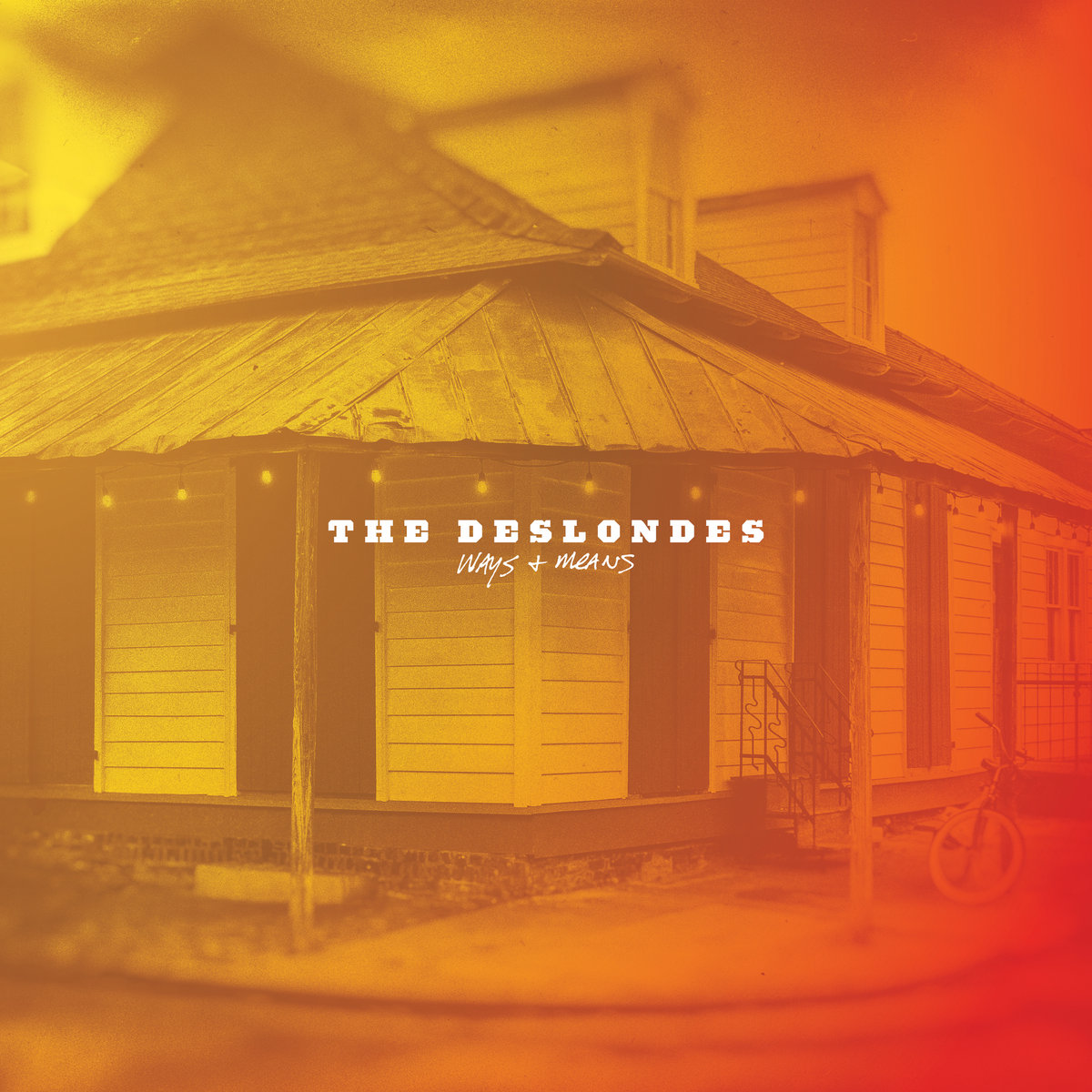 The New Orleans, LA based five piece The Deslondes have returned after a five year hiatus which saw a few members release solo offerings, but now Ways and Means aggregates their collective talents and delivers a solid slice of Americana.
The players Dan Cutler (vocals/stand-up bass), Sam Doores (vocals/guitar), Riley Downing (vocals/guitar), Cameron Snyder (vocals/percussion), and John James Tourville (fiddle/pedal steel) all pitch in with song writing and singing reminiscent of Monsters of Folk and other singer songwriter gatherings like the Traveling Wilburys.
The easy grooving of "Good to Go" opens the album winningly with electric keys, fuzzy fiddle and an easy rolling tone, while the waltzing "Five Year Plan" sashays before the first single, the title track offering. "Ways and Means" plays like an early, less rock inclined, My Morning Jacket tune with buzzy guitars, all hands on deck production, and backing vocal support from Margo Price.
Downing's raspy lead singing stands out on a few numbers, "South Dakota Wild One" uses piano and harmonica support his intoxicating lower register vocals while "Home Again" eases into a comfy porch chair around weepy guitars. "Wild Eden" mixes in a Caribbean lithe to the proceedings with fiddles before the overarching cinematic strings polish up "Bound By Love".
Country rock harmonies and down home grooves color the excellent "Howl at the Moon" while the cosmic country of "Standing Still" (with a New Orleans steamboat calliope to end) and the looping "Dunes" are both roughed up trucker hat wearing, PBR swilling, approved.
Outfits like The Band ("Hero") and The Byrds ("Sweet Release") are clear influences on the quintet, but the group take many country/Americana influences and meld them into their own style throughout the enjoyable Ways and Means.
____________________