Island of Love
S/T
***and1/2 out of *****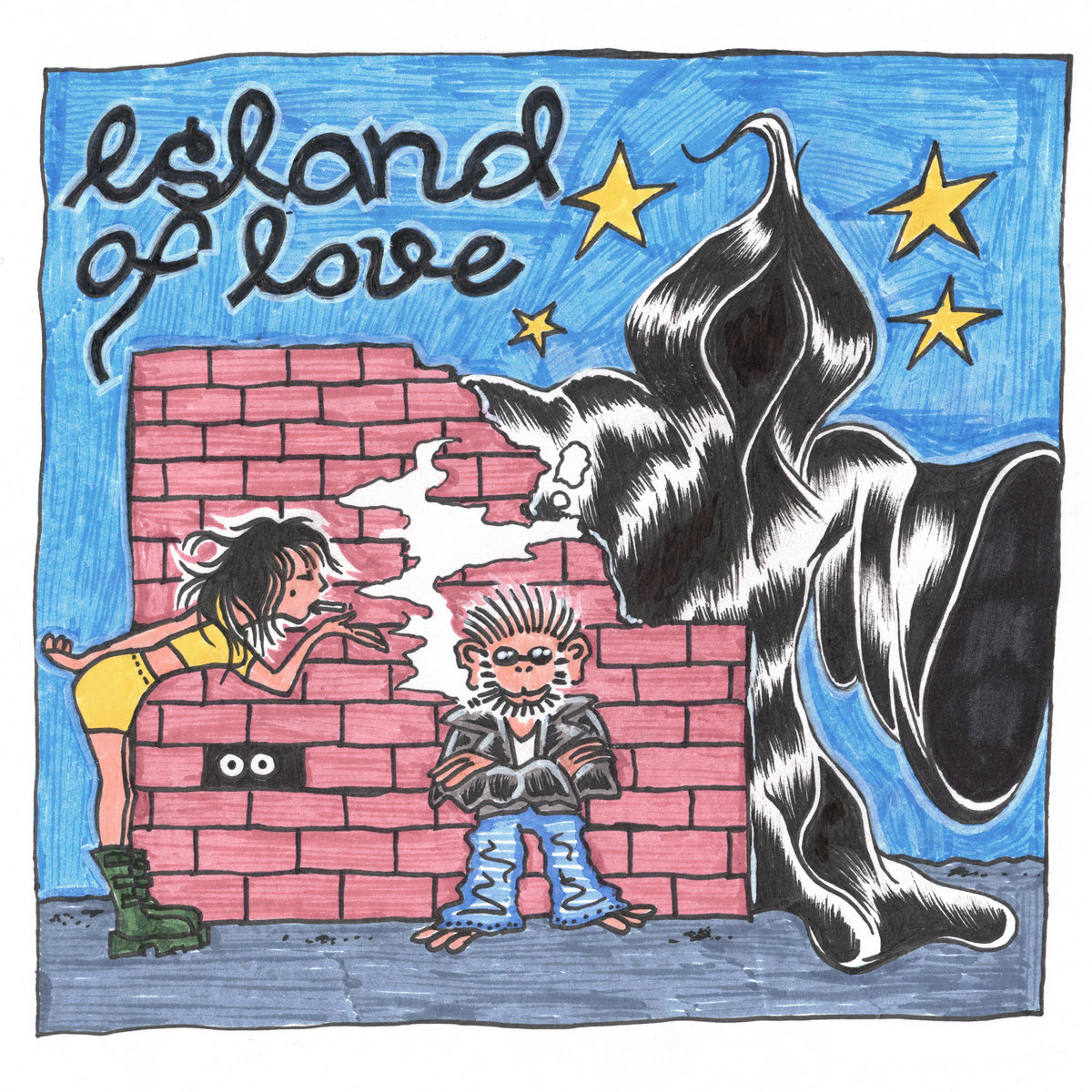 The debut, self titled release from London's Island of Love is a throwback to the hazy days of alternative/grunge as the riffs and fuzztones get ramped up throughout the eleven song offering.
The quartet of Karim Newble on guitars/vocals, Linus Munch on guitars/vocals, Daniel Giraldo on bass and Jimmy Guvercin on drums reach back into the Buzz Bin and pull out tasty sonic treats in familiar veins. The most direct influence on the bands sound is clearly Dinosaur Jr. as Munch and Newble's guitar lines sound straight out of J. Mascis playbook, pedals, and amps.
Efforts like the brief instrumental "Blues 2000", the heavy riffage of the bumping "Grow", the rising from the swamps takeoff of the building "Never Understand" and the crushing power of "Charles" all sound directly influenced by the Amherst, MA rock legends. The group even drops in a acoustic ditty to break up the roar ("Weekend At Clives") and a fuzz drenched ballad that eventually roars to life after a cough filled start ("Sweat Loaf").
The London group certainly channel Lou, Murph, and J and the familiar tones do toe the border between homage and rip-off, but when the sonics are amplified, it doesn't matter too much as all of these songs sound pretty great.
Even better is the slippery punk influenced "Fed Rock" which manages to be energetic, angry, and still loose, slipping around with shifting tempos and slithering lines that lead to revved up solos. Dino Jr. isn't the only touch point here as the album highlight "I've Got The Secret" is a great melody with fuzzy, slamming riffs, reminiscent of early Meat Puppets while "Losing Streak" keeps it closer to home for the London lads as it injects a bit of Rolling Stones like swagger.
The group are still finding their way and when they stretch things out, like on the opening "Big Whale" and the two-songs-in-one closer "It Was All OK Forever", the energy can wander and fade. However, the good outweighs the bad on Island of Love's self titled debut, a rollicking fuzz drenched offering from this new London band signed to Third Man Records.
___________________________