Rancid
Tomorrow Never Comes
**** out of *****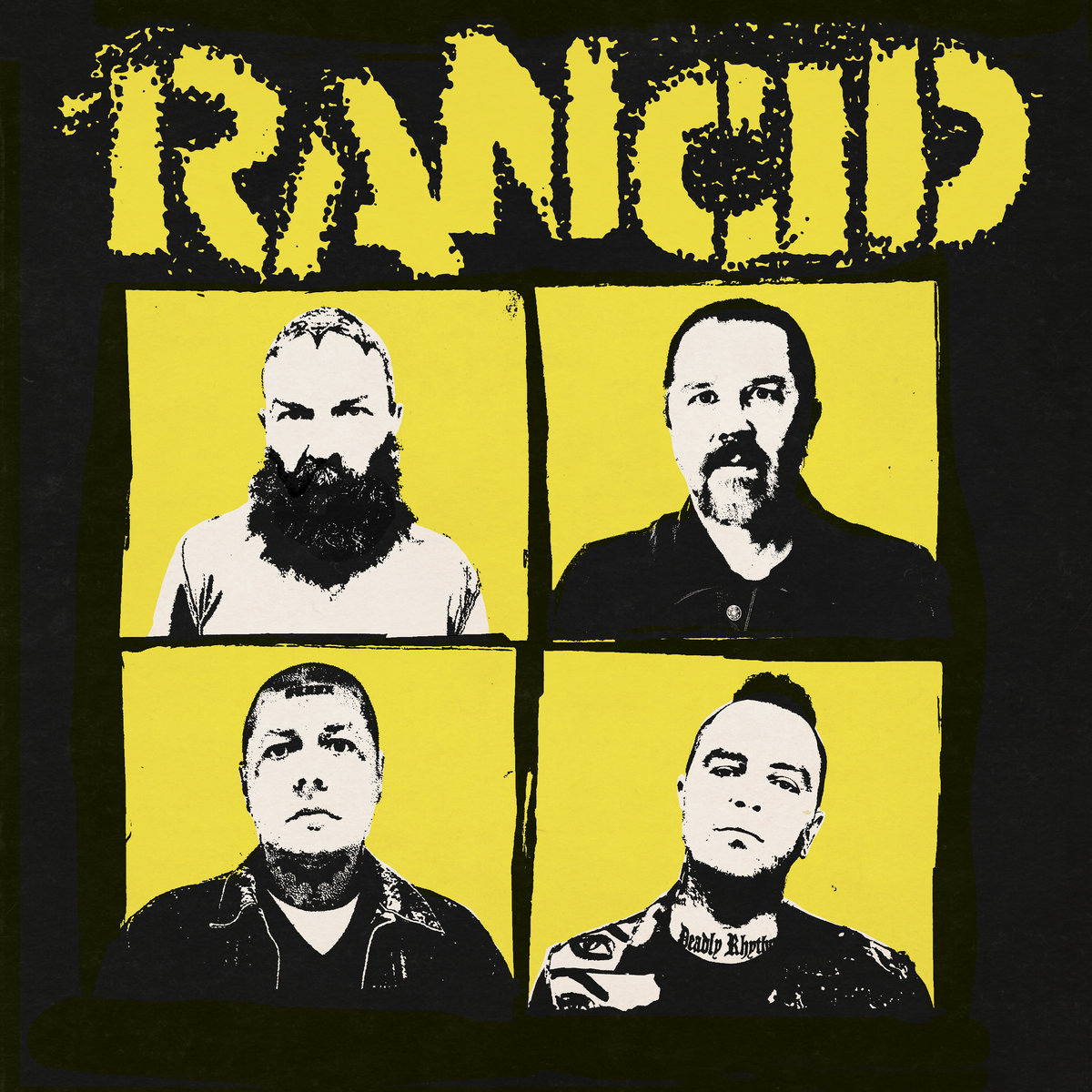 Tim Armstrong gruffly sings on the prophetic "Live Forever" the phrases "Get to the show/Do what we know/Get yourself ready" and that can easily apply to Rancid's recording career as well.
On their tenth studio album the Bay Area based punks deliver yet another stout full length, at this point it is hard to argue against Rancid as one of the most consistently great punk outfits of all-time. Perhaps it is because they truly never veered from their early style, but the group has yet to release a clunker and that successful run continues with Tomorrow Never Comes.
Another key to their sustained success is their partnership with Brett Gurewitz (Bad Religion) who has been working with the band for decades and the sound on this album is magnanimous. Vibrating from the opening notes of the title track, Rancid picks up where right they left off, or really have never left.
All of these songs seem to flow out naturally for the band. Frantic efforts like "Magnificent Rogue" give guitarist/vocalist Lars Fredrickson room to shine while Matt Freeman's bad ass bass rumbles throughout "One Way Ticket" and Branden Steinekert's drums pummel and pull "Hellbound Train" along.
The most interesting development is a mini suite of songs loosely tied together by themes of storms, water, America, murder, pirating and an overall sea shanty influence as each of "Mud, Blood, & Gold", "Devil In Disguise", "New American", and "The Bloody & Violent History" are next to each other early on the album, playing as a connected vibe. The thematic linking is a nice touch as the band flashes The Who and Dropkick Murphy's (perhaps from their multiple "From Boston to Berkeley" tours) like influences throughout this short run of songs that could be developed into other mediums.
The group never gets too artsy though as the hardcore punk of the brief bashing "Don't Make Me Do It" slams home and the galloping guitars and bass on "It's a Road To Righteousness" are classic Rancid. Gang vocals shout out for the fierce "Drop Dead Inn" while siren like guitars color "Prisoners Song" as Freeman's bass insanity and feedback destroy "Eddie The Butcher" in a good way. The album wraps with the heavy metal slamming intro that devolves into sweet sounding verses about unity on "Hear Us Out" and another festival ready, gang chorus banger "When The Smoke Clears" wrapping up the short but blistering record.
The fact that band keeps delivering top notch punk rock allows new generations to discover the genre and dive even deeper into Rancid's influences and the bands increasingly own impressive back catalog. Tomorrow Never Comes might not be the best Rancid album, but it also isn't their worst, as Rancid don't have a bad album.
_____________
It really hit me when I covered the band's underrated
8th album...Honor Is All We Know
back in 2014 that this group is shockingly consistent and while everyone may have their personal favorite (tough to top
....And Out Come The Wolves
in our book) it is hard to hate on any of their strong releases.