Bush Tetras
They Live In My Head
***and1/2 out of *****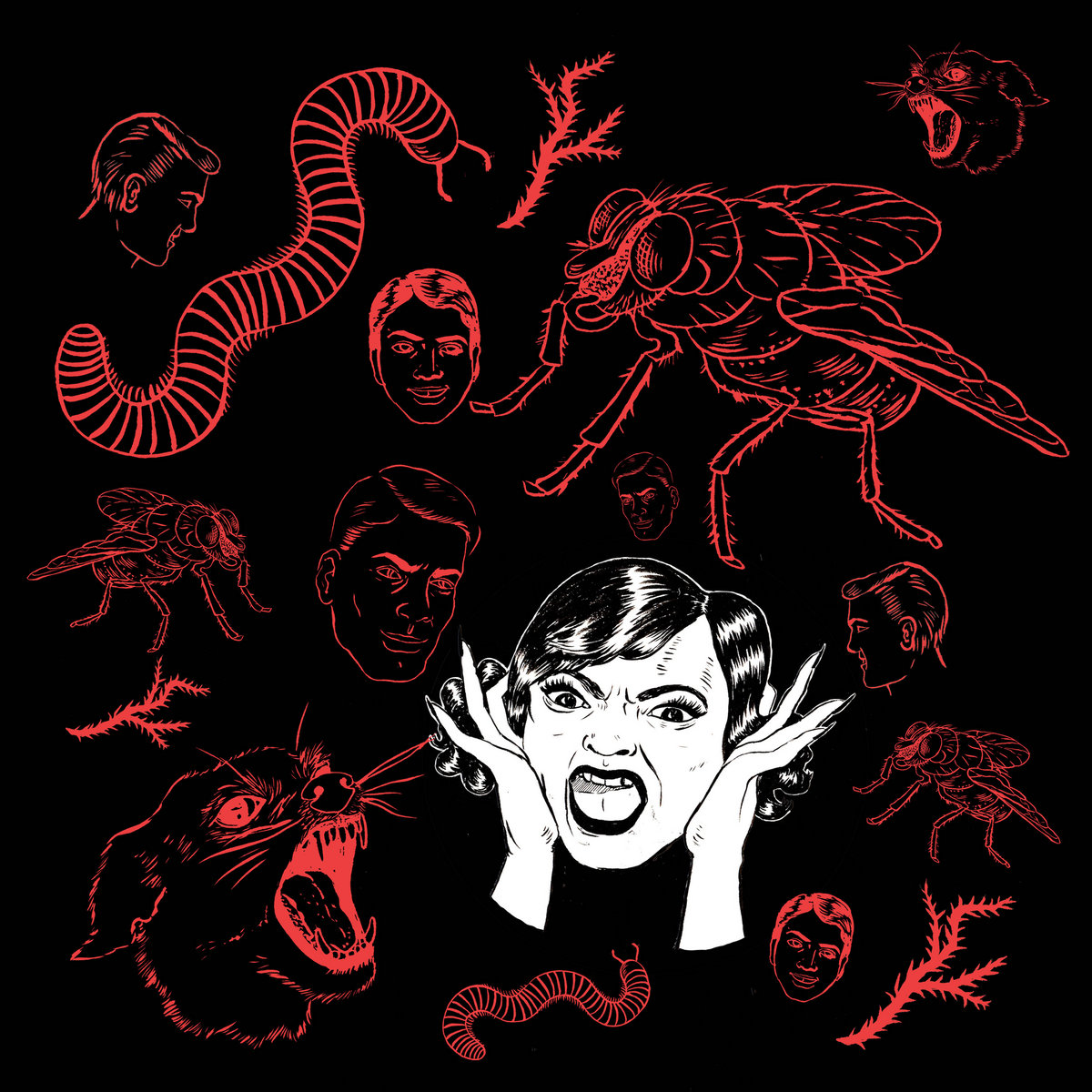 The long running NYC based post-punks, Bush Tetras had a resurgence a few years back when they released a career spanning box set called Rhythm and Paranoia in 2021. On the back of that the group decided to reconvene and record a new album.
Unfortunately, original drummer Dee Pop passed away before the band could capture the tunes, so Pat Place, Cynthia Sley and RB Korbet recruited Sonic Youth drummer Steve Shelly who also produced the newest full length from the band, They Live In My Head. Shelly is a perfect fit for the group, adding heft and dexterity to the band's sound throughout the eleven songs presented here.
The album opens with the groups solid, groove centered, post-punk as "Bird on a Wire" uses thumping bass and drums, scratchy guitars and a spacey singing style that sets the tone for what is to follow. The group shifts to the Lower East Side dance floor, by way of Paris with "Tout Est Meilleur", an upbeat, hopeful number sung in French by Sley while "Things I Put Together" slows everything back down with strutting confidence.
"2020 Vision" recalls the crazy times we all just went through with revved up energy while "I Am Not a Member" delivers a tasty slice of glam rock from the group. The album centerpiece is "Walking Out the Door" as the track uses start/stop stomping before melding into a spacey jam with a noisy, wandering guitar.
The group goes back to their post-punk roots with "So Strange" (even tossing in some random piano work) while "Ghost of People" has an ominous rumbling but goes on a bit too long. The title track is better as it starts acoustic then kicks in with an almost poppy punk sweetness while "Another Room" gets minds swirling and the aptly titled "The End" closes the album on a galloping note.
With a member passing so close to recording, this project could have been scrapped, but fans of post-punk will rejoice that Shelley joined the group and Bush Tetras delivered an album as rock solid as They Live In My Head.
_________________