We search the murky back waters of youtube to find
full concerts
and post them to the site weekly, come back every seven days to help us celebrate
Full Show Friday's
. These shows are of varying quality and may not be here for long so enjoy them while you can...As always, please support the artist every which way, but especially by seeing them live (if they are still playing)...This week..
Bob Marley!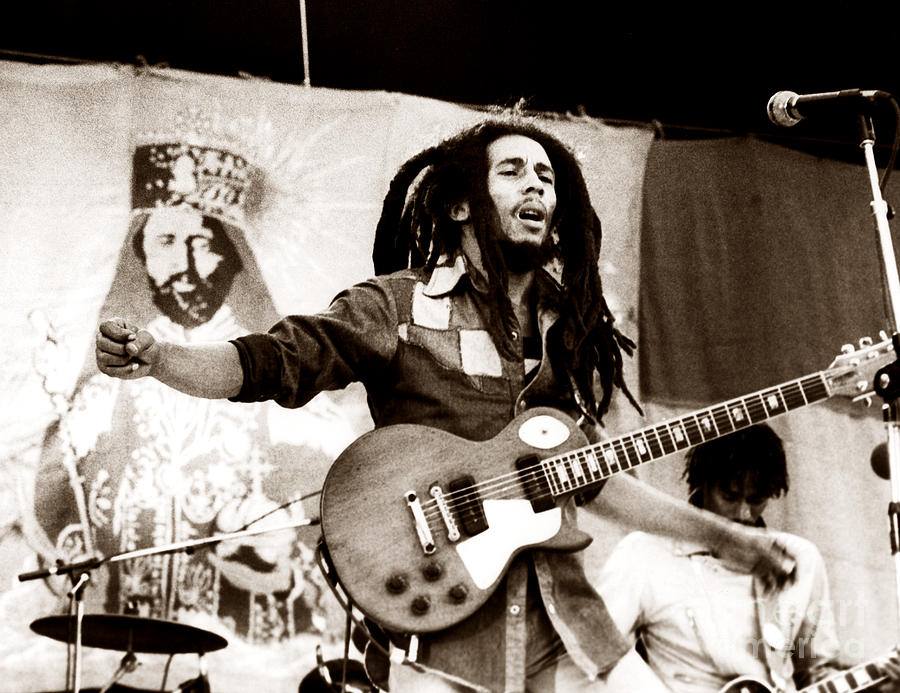 This show comes from
1979
and it has a full intro in the video and a
Dick Gregory
introduction that puts you smack back in that year, lasting until 15:10. This was Bob and company's first show on their 1979
Survival Tour
and it took place in early October up in Boston.
The video comes from a VHS tape, it is pro sound and pro shot, but a bit weathered in this digital age, still great though. The setlist from this show is also a bit different then others on this tour so this is fun experience on this freezing Friday.
Let the "Positive Vibrations" flow with songs like "No More Trouble", "Lively Up Yourself" and my personal favorite Marley tune, "Exodus" which here features
Babatunde Olatunji
the Nigerian drummer/activist. The rally was a political ones though so songs like "Slave Driver" Wake Up & Live" and "Them Belly Full" with a nice guitar solo, all get featured.
Really cool time capsule show. Enjoy:
1.opening announcer (Mel King)
2.Dick Gregory talk
3.Dick Gregory introduces Bob Marley Bob talk
4.Positive Vibration
5.Slave Driver
6.Them Belly Full
7.Running Away
8.Crazy Baldhead
9.The Heathen
10.War
11.No More Trouble
12.Lively Up Yourself
13.No Woman No Cry
14.Jammin'
15.Get Up Stand Up
16.Exodus (with Babatunde Olatunji)
17.encore break
18.Zimbabwe
19.Wake Up & Live
20.band intros by Junior Marvin
21.credits & announcer
22.end