In this ongoing Monday Series we will be exploring various artists versions of Bob Dylan song's. Today's tune comes from the Tedeschi Trucks Band with Amy Ray and is a live cover of "Don't Think Twice, It's Alright"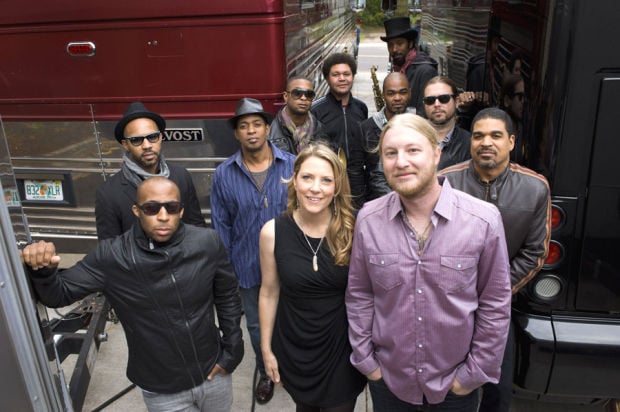 Thought's on Original:
From the first time we reviewed a cover of this tune
:
Yet another one of the mega-Dylan tunes that we haven't covered someone else covering on this site (got that covered?). Hard to believe because this song is so iconic and flat out awesome. Biting and yet not bitter, a toss off of the grandest proportions, "Don' Think Twice" is epic and yet so straight forwardly simple. It easily ranks as one of the bard's best works, truly a classic.
Cover
:
Thoughts on Cover Artist
:
Every time we hear
The Tedeschi Trucks Band
we enjoy it. There is little to disk like about the couple headlining and their back up players are all top notch. That said we have never had the urge to see them on their own yet (
although if their 2015 tour
came closer we would go) and their albums always seem to go on a bit too long (both in individual songs and total time) for us. We are happy they are making glorious music though and here's hoping the band stays together.
Thoughts on Cover
:
Wow, this tune just keeps delivering with great live covers. This song starts out fine with Susan singing over acoustic wanderings,
Amy Ray
from
The Indigo Girls
continues it, but when that lonesome trumpet comes in, boosh! That is the jelly. Granted like a lot of jam bands these peeps over do it a bit because I could do with out the showy flute solo, but damn this was a fun listen for that trumpet break alone. The gorgeous singing from both Ray and Tedeschi is great as well and shouldn't be undersold.