Power Trip
Nightmare Logic
**** out of *****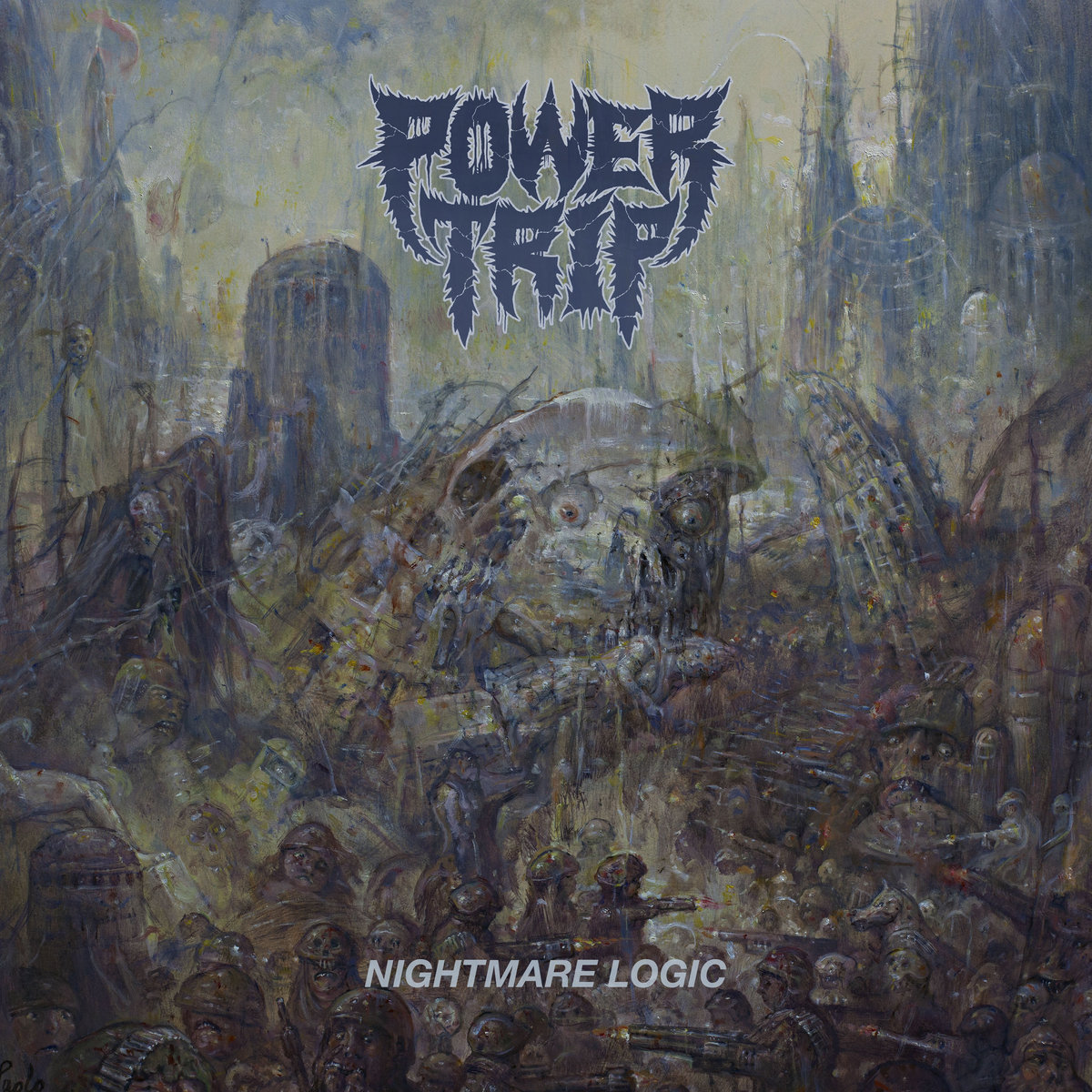 On
Power Trip's
second album
Nightmare Logic
, the Texas based thrash quintet's combo of old school slamming riffs and head banging beats combined with modern day Armageddon is a metal-riffic combo.
Opener "Sould Sacrifice" is a long way from
Santana
, but it also contains an extended instrumental work out before slamming full on into a brick wall, exploding into ear drums. "Executioner's Tax" is slower and the vocals of front man Riley Gales jump to the forefront as he calls out all of the religious hypocrites that he sees.
Where the album really starts to break through into thrash metal hell is on "Firing Squad". It is a shift blast of power, speed and anger that motors with Jack Daniels and hell fire shouting out of the speakers. Reminding of excellent old school thrash gods like
S.O.D.
,
Exodus
and
Anthrax
the guitars of Blake Ibanez screech into the sun only to deploy with the force of a neutron bomb on tracks like "If Not Us Then Who" and the propulsive title track.
The shotgun blasts of fury do not give up, "Ruination" recalls the early days of
Metallica
while disk closer "Cruifixation" channels the recently departed soul of Lemmy and
Motorhead's
unbridled power riffs. Even when they play with some digital intros/outros on "Waiting Around To Die" the group never ventures far from the metallic fury with a track that crams in a soaring solo and a huge breakdown that is sure to liter the dance floor with broken bones.
Aggressive, melodic, rhythmic, homicidal,
Nightmare Logic
contains everything that makes heavy music so vibrant and vital.
Power Trip
can make old school metal heads and young ones just finding the genre scream with delight.
________________________________________________________________
A great bandcamp find. Support
the band
, buy
the album
,
stream it
below and peep some video: