Aaron Lee Tasjan
Karma For Cheap
**and1/2out of *****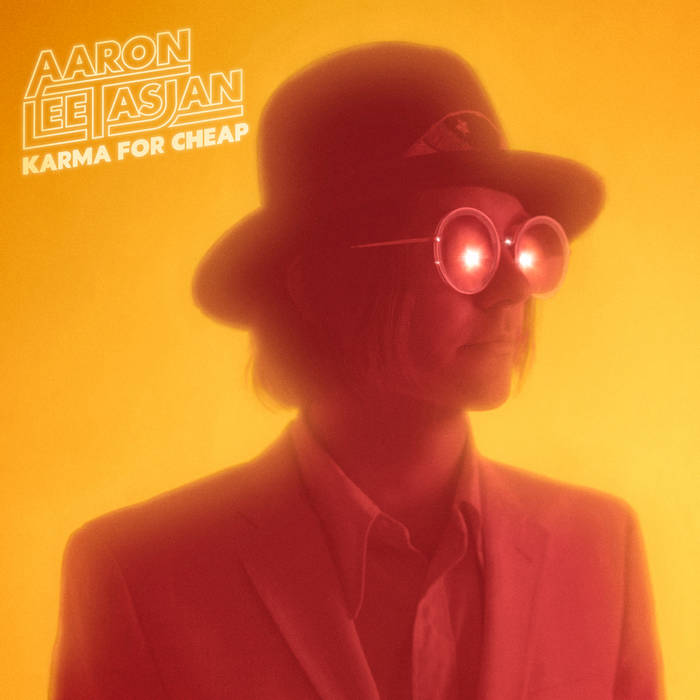 Folky freak rocker
Aaron Lee Tasjan
has bounced around during his career playing glam rock, alt-country and more. On his newest solo record
Karma For Cheap
he goes retro-mainstream with a twist on classic rock offerings which would have vied for FM air time in the mid-70's.
The whole album has a shaggy, light psych-rock aura as it easily struts and rolls around the frayed edges with direct lyrics about keepin' on keepin' on. The opening three songs are all cut from the same cloth as "If Not Now When", "The Truth Is So Hard To Believe", and "The Best Is Yet To Come" are fuzzy guitar numbers with easy grooves augmented by slight enhancements like a plunking piano or doo-doo-doo backing vocals (from none other than
Sheryl Crow
). While all are adequate, none ever elevate above the simple structures and heard-it-all-before lyrics; the retro is much more important to Tasjan than the rock.
"Heart Slows Down" is the first full on winner as the tune recalls
Tom Petty
with is pulsing rhythm, swirling swelling sounds and a constant acoustic six string running in place before the best chorus on the album. Another disk highlight is the more stripped down acoustic ballad "Dream Dreamer" which is sweet and honest, working as a delicate lullaby with some odd Beatles-like touches.
Tasjan dips back into his safe (bordering on dull) feedback enhanced pocket with the tambourine shaking "End of the Day", the marching "Set You Free" and the strutting "Crawling At Your Feet" all blending together with that smokey 70's sound. "Strange Shadows" winningly mixes up the formula combining 50's doo-wop feeling with warbling country vibes while "Songbird" ends the disk strongly.
Tasjan's vocals and playing certainly recall some of the greats in the genre such as Petty,
George Harrison
, and most apparently
David Bowie
(specifically
Hunky Dory
era) while the organic sound (co-produced by
Jeff Trot
) does well to prop up some cliche musical and lyrical passages.
Karma For Cheap's
retro pop rock is pleasant in all forms but without a must hear hook, riff or lyric the album often falls into easy background tunes reminding of others that will always pack more oomph no matter the year.
____________________________________________________________
Support
the artist
, buy the album
on bandcamp
and peep some video below: