Bonny Light Horseman
S/T
**** out of *****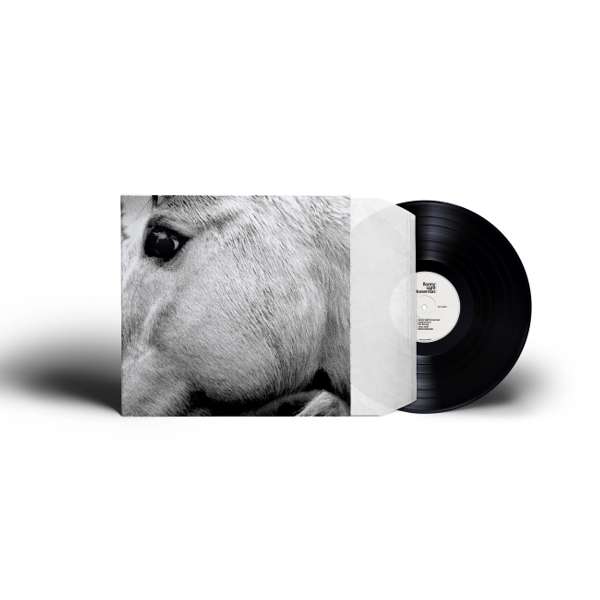 When the term "indie-folk" gets tossed around, the sound on
Bonny Light Horseman's
debut self-titled release is what comes to mind. Enchanting vocals around warm instrumentation, traditional tunes and first rate production are all captured on the trio's fantastic first offering.
The Brooklyn based group of
Anais Mitchell
,
Eric D Johnson
and
Josh Kaufman
have crafted a winner out of old folk songs and new originals. The disk opens with the trio's interpretation of the English folk song where they get their name and album title. The effort dates back to the Napoleonic Wars as Mitchell gives voice to the lament about losing a loved one to the battles.
An original "Deep In Love" is paired with some lyrics to the traditional tune "Waly Waly"/"The Water Is Wide" as Johnson takes over vocal duty around rising warm instrumentation. The production on this record by Kaufman keeps things soft and warm and while some of the more political/vengeful songs are dulled, the overall sound is enveloping and successful.
A few friends help out as Aaron Dessner (The National) plays hi string guitar and Justin Vernon (Bon Iver) sings on the short direct piano tune "Bright Morning Stars", the record was also released via Dessner and Vernon's label 37d03d Records. JT Bates adds drums, percussion, and vocals, Michael Lewis is on board for bass, tenor saxophone and vocals while Andrew Barr (The Slip) also contributes some drumming.
Mitchell takes center stage for the weeping lost love ballad "The Roving" with great plucking guitars, drums and rising swells around harmonies while "Jane Jane" is a more lighthearted, bible influenced tune, complete with a holy countdown to the baby in Bethlehem. "Blackwaterside" is one of the most engaging tracks on an album full of them as the yearning vocals, complete with woah's, ooh's and ahh's dance around piano, light drumming and soft saxophone to close.
The twinkling "Magpie" and the soothing horn influenced "Lowlands" find both Johnson and Mitchell respectively singing with passion. Things never raise above a soothing level of pleasantness but with sounds this fine, things are never in a hurry to do anything else. "Mountain Rain" evokes John Henry's legend around plucking guitars and closer "10,000 Miles" wraps up Bonny Light Horseman on a classic farewell tune around organs, brushed drums and excellent singing from both Mitchell and Johnson.
Who knows if this is a one time offering, or the group will continue to meld the past and the present in the folk world, but whatever the future holds, things just sound better by having this record to listen to.
_________________________________________