Lankum
The Livelong Day
***and1/2 out of *****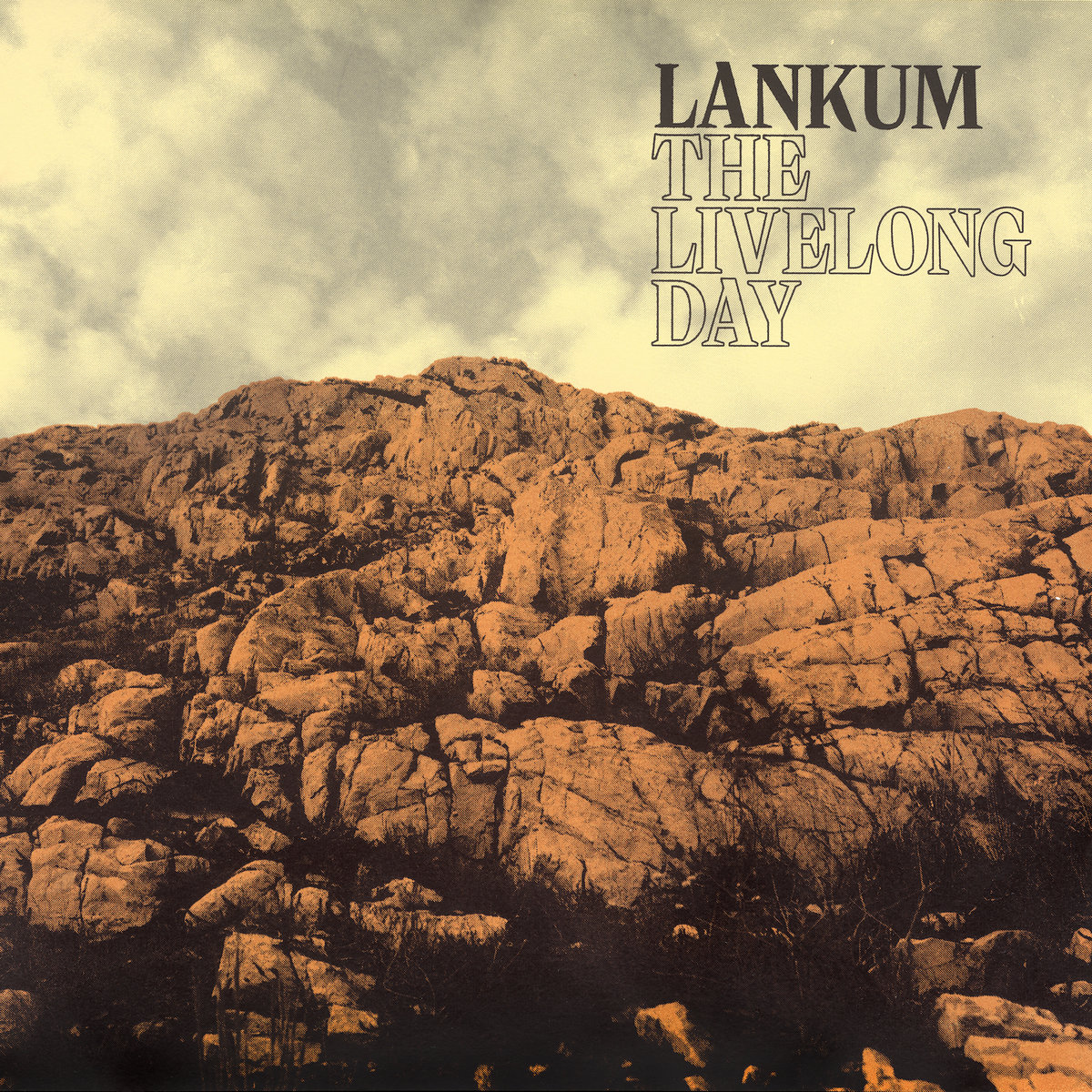 The contemporary Irish folk band
Lankum
from Dublin take century old tunes (along with some originals) and embedded them with cryptic haunting arraignments, playing on the dread and bleak desolation folk music can contain, as well as a small glimmer of hope on the horizon.
The opening "Wild Rover" is a good example of this as the track is usually played upbeat and for cheers/laughs. Here the band slows things down and thematically add instrumentation, electricity and a brooding sense of doom. There is a major
SunnO)))
drone metal element to the folk proceedings as repetition grows into something grander, vibrating on multiple levels.
The band (Ian Lynch – vocals, Uilleann pipes, concertina, tin whistle, percussion Daragh Lynch – vocals, guitar, percussion, piano Cormac MacDiarmada – vocals, fiddle, viola, banjo, double bass, vibraphone, piano, percussion Radie Peat – vocals, bayan, concertina, harmonium, organ, piano, electric organ, harp, mellotron) seem to start small and intimate before layering growing sounds on top of each other.
The droning increases around Peat's haunting vocals for "Katie Cruel" as the song almost stops in it's own muddy tracks a few times as if the band can barely deal with the pain, not particularly enjoyable but certainly affecting. "Bear Creel" and "Ode to Lullaby" are two sides of an instrumental coin as the first uses a fiddle to brighten the mood while the second is based around a booming low end that slowly swells.
The harmonies begin "The Dark Eyed Gypsy" in standard folk fashion before half way through the sonic levels rise while the traditional upbeat "The Pride of Petravore" buries it's tin whistles and lighthearted romps under levels of ominous sludgy warbling, drowning the hope in sonic layers of chaos. Album closer "Hunting The Wren" uses a bass thumping to set the tone and a molasses pace with rising strings and vibrations to close.
While the band uses this glacial pace to increase tension things can also be a bit dull in the moment. However a track like the "The Young People" shows just how this style can be perfectly blended into something larger than it's whole as the acoustic strumming and delicate vocals build then descend then build again, adding a journey that is more nuanced than straight uphill; the track is a highlight on this adventurous album.
Drone-Folk is a genre that at first blush may seem absurd, but Lankum prove that going slowly where others pick fast opens up a world of songs for whole new interpretations on
The Livelong Day
.
______________________________________________
Support
the band
, buy
the album
, stream it
on bandcamp
or below and peep some video: