Khujo
Echoes Of A Legend
***and1/2 out of *****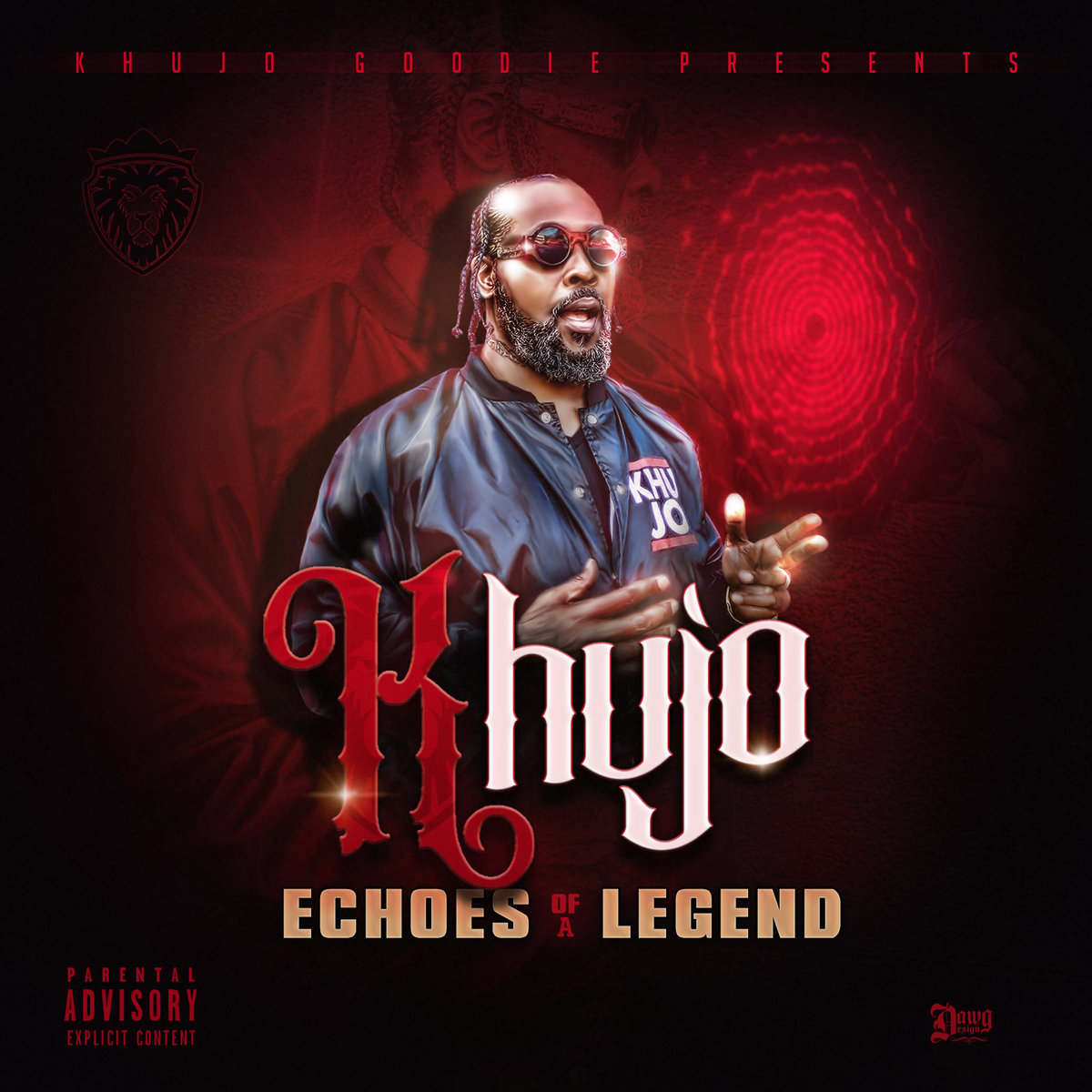 One of Dirty South's original MC's newest album mixes the old with new school as
Khujo
delivers the solid full length
Echoes Of A Legend
. Inviting longtime friends to help out, Khujo displays his mix of boasting and conscious rhymes with determination and fluid power.
Starting off with definitions of what the albums title means, the record kicks into gear with beats based around southern blues guitar riffs as
Big Mike
joins for "Go Further".
Khujo works to make a difference as his positive rhymes and fights against racism/inequality color tunes like "No Powder No Makeup" (featuring
Miss Dolla
), closer "The Struggle" (featuring
Outlawz
) and "Hit Dawg" which uses solid lines like "Put in brain in your head but I can't make you think" over ominous skittering beats. These tunes all fight against the everyday societal poisoning of racism, broken families, capitalist greed and other society ills.
However, Khujo also dives into his boast rhymes, proclaim his status as a legend on the strip club ready trap beat of "Out Your League" and "Don't Care Nuthin Bout It" as his main act the
Goodie Mob
joins him in a modern hip hop session that showcase random screams and digital quick beats.
The other dichotomy on the album is the mix between those new and old school beats. Khujo mixes up skittering trap based numbers with more demonstrative old school leanings. While a track like "Family First" amps up the speed of his rhymes and proves he can contend with the new school trap sound, he is more effective and at home with the older hip hop environments where he made his name in the early 90's.
The best numbers here go all out, such as the huge "General Patton"
Big Boi
influenced deep beats of "JoDaz" featuring
Daz Dillinger
which is just one of a trio of banging stand out numbers. The other two also bring in old friends of Kujo as
B-Real
arrives to color the keyboard swooning of "Cypress Mob" and
Cee-Lo
provides the chorus of "Gangsta Walk" around deep bass and infectious string sections.
Mixing new and old, spiritual and braggadocio,
Echoes Of A Legend
proves that Kuhjo is just that as he works through pain and power, proving he still has a lot to say in 2020.
________________________________________________-
Support
the artist
, buy
the album
, stream it
on bandcamp
or below and peep some video: