Alison Solo
Plutonian
*** out of *****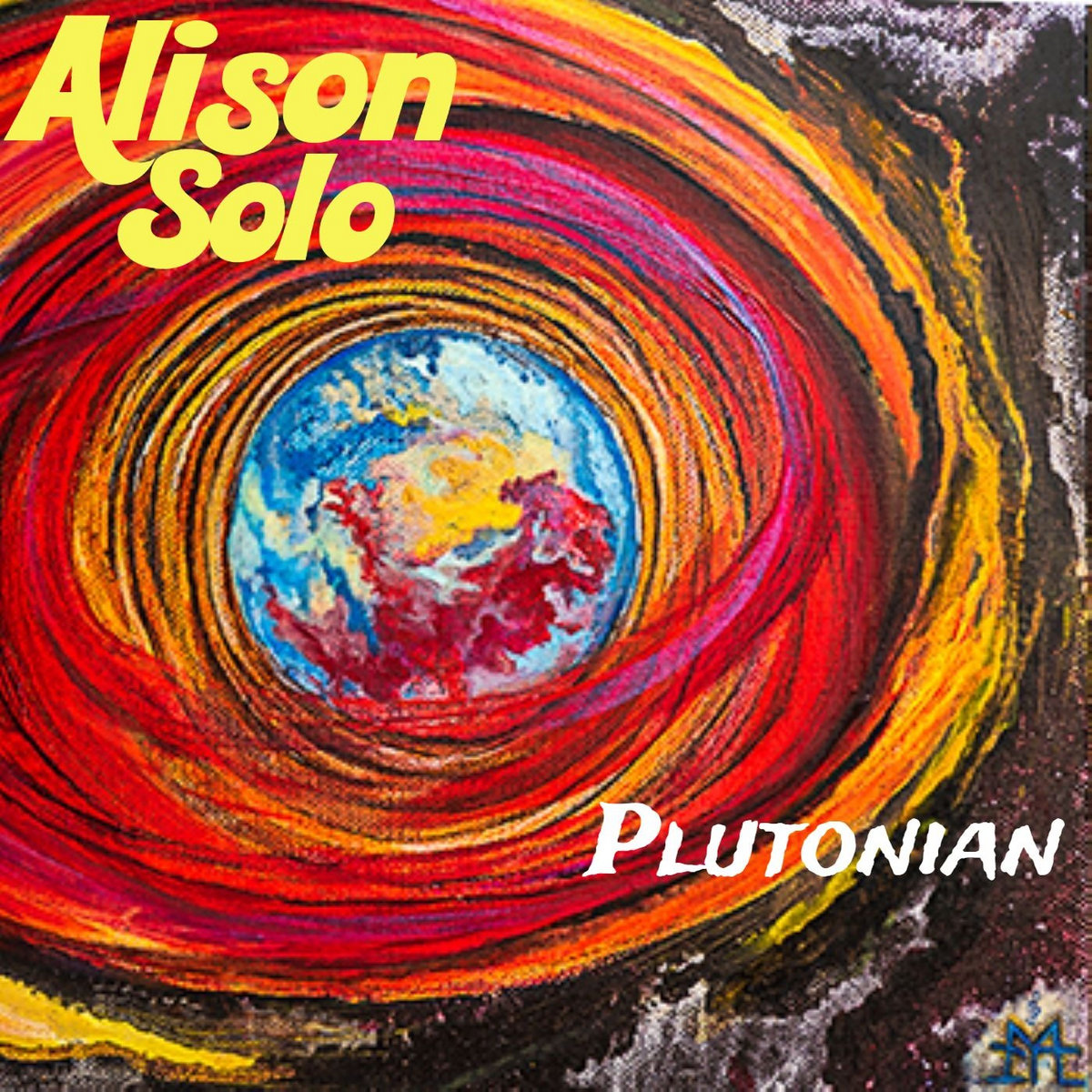 The singer-songwriter/multi instrumentalist
Alison Solo's
newest release is a mix of classic/pop/arena rock, with a backbone of the blues, as the Vancouver based artist rips it up and blows it out on
Plutonian
.
After a short swinging backwoods to Broadway dramatic opener "American Dream", things really kick into gear with "Chiron" which displays all of Solo's style, climbing to 70's rock radio heights around wah-wah'ing guitar solo's and a singalong ready outro. The record was mixed by the legendary Ron Nevison (
The Who
,
Thin Lizzy
) and that big rock sound is everywhere as "Glass Window" employs an acoustic opening before thundering drums and bass lines rumble around Solo's vocals with ominous undertones that recall 90's grunge.
Solo's singing is an immediate draw as she can clearly soar above the layers of instrumentation including the guitars and bass which she dynamically provides as well. Along with her ripping guitar solos and bass lines her backing vocals to herself add a dimension to the songs as she accompanies her own voice winningly. Lyrically things stay general and at an arms length while sounds go over the top at times musically, like on the keyboard amped "Beautiful and Old".
Restraint could be urged, but when songs like "Sister Rosetta Thorpe" turn out so well it is hard to argue against Solo. The number fuses the best groove on the album with a sultry vocal and powerhouse blues playing from all involved (Solo vocals/guitar/bass, James Last drums, Tony Edwards keys/organ) in a tribute to a clear hero of Solo's. The looser blues rambling of the brief "What You Hide You Can't Hurt" show that while her sound is pristine clean, a rawer/looser blues style may hold the key going forward.
"Last One Standing" is another grooving number which could fit in
The Black Crowes
set list, before the album wraps up with an acoustic ballad "Old English" in
Let It Bleed
style. Solo does have a tendency to go long as the majority of the rock tracks run over four plus minutes and her sound is produced on a pristine professional level which sounds great, but also tends towards overproduction, smoothing over the grit/feeling of her vocals and playing.
There are a lot of parallels to
Samantha Fish's
style as Solo goes large and can sing and play up a fiery storm. Immensely talented with dynamic singing and superior guitar slinging ability Solo displays a ton of strengths throughout
Plutonian
________________________________________________________
Support
the artist
, buy
the album
, stream it
on bandcamp
or below: