With live music on lock down (like everything else currently in New York City) live streams and old concerts have become essential for live music junkies like
RtBE
. While this current state of pandemic separation is in order we will highlight various shows/streams/virtual events for your viewing and listening pleasure and you can always check out or weekly
Full Show Friday
series for concerts from the past. Please support the artists any which way you can.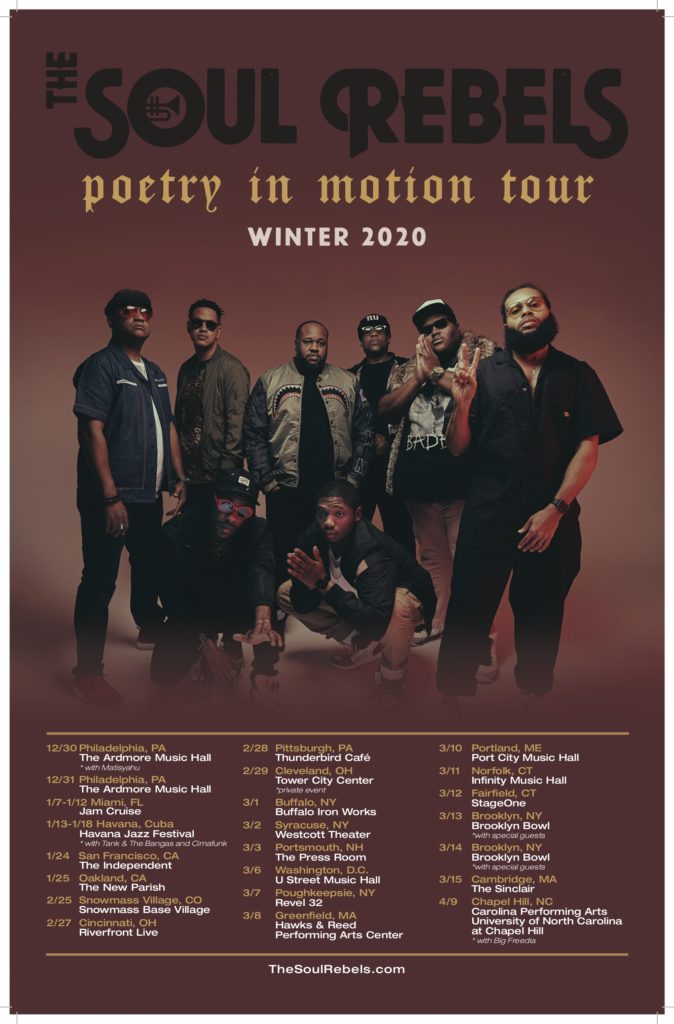 Today we highlight:
The Soul Rebels
with Special Guest
Matisyahu
Nugs.net
is streaming a show from December 30th, 2019 from NOLA funky brass band
The Soul Rebels
:
The show took place in Philly but these guys bring the party wherever they play as
RtBE
has been long time fans of
The Soul Rebels
. Their latest release,
Poetry In Motion
, even made
our top ten for 2019
.
In fact, the band were supposed to play Brooklyn Bowl on Friday March 13th and the show was the first the venue canceled due to Covid-19.
RtBE
was going to attend and review the show, but life changed...
So instead let's relive a funky night from their past. To get pumped for the show here is a live clip of the band: