Garcia Peoples
Dodging Dues
**and1/2 out of *****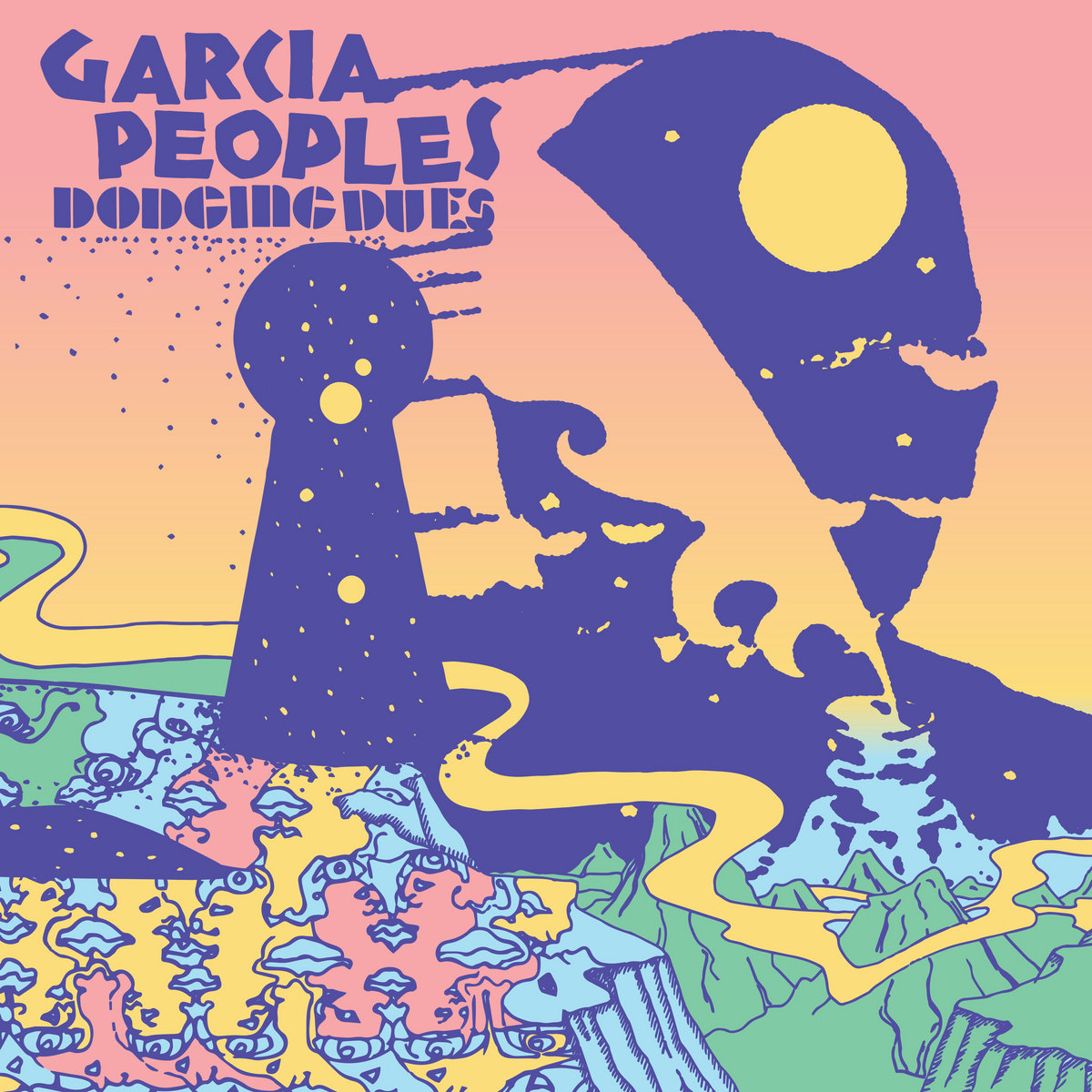 The New Jersey based jamband
Garcia Peoples
have made their name delivering elongated live shows, jazzy excursions and a willingness to go for it at most ventures. Their newest studio effort explores a different direction, focusing on shorter songs with harmonies and lyrics. There are stumbles but the band has opened a new avenue to pursue both live and on future records, as they sing on the anthemic "Tough Freaks", it is impossible to cage them.
The band Cesar Arakaki -Drums, Percussion Danny Arakaki - Guitar, Vocals Andy Cush - Bass, Vocals Pat Gubler - Keyboards, Vocals, Pedal Steel Guitar Tom Malach - Guitar, Vocals Derek Spaldo -, Guitar, Vocals Matt Sweeney - Guitar, Vocals (Background) take turns with the lead singing which can be off putting, turning out much better on some tracks than others, as if the group are still feeling their way vocally.
They seem to want to break out into jams during every song, but the prog rock influenced numbers manage to keep it fairly close to the vest. The opening run plays like one full movement with songs dripping into each other as "False Company" starts things, sounding like a somber version of Ween stripped of the humor, before "Cold Dice", "Tough Freaks" and "Stray Cats" slyly play as one long number with varying prog parts.
"Cassandra" has a mid career Traffic sound to it with sprightly riffs, flutes and folksie singing (with a few hippy-dippy lyrical passages) while closer "Fill Your Cup" gets a bit jumbled in presentation, starting like an 80's FM breezy radio rocker before dropping in odd breaks; killer guitar work helps the track drive on into the night.
The most engaging complete number is the slide guitar accented, twinkling "Here We Are". It is also the only song to greatly shoot past the four minute mark. Garcia Peoples are just naturally an act who like to stretch out and this track stands out as winner with floating Pink Floyd like sections, alt-country singing and rip roaring guitar that fades out and will surely soar on the live stage.
They just can't help it, they were born to jam and like most jambands studio efforts are simply a means to a live show end. While Dodging Dues tries to focus more on verse/chorus/verse, Garcia Peoples is built to be free and will only use these songs as jumping off points on the stage.
___________________________