Desire Marea
On The Romance of Being
***and1/2 out of *****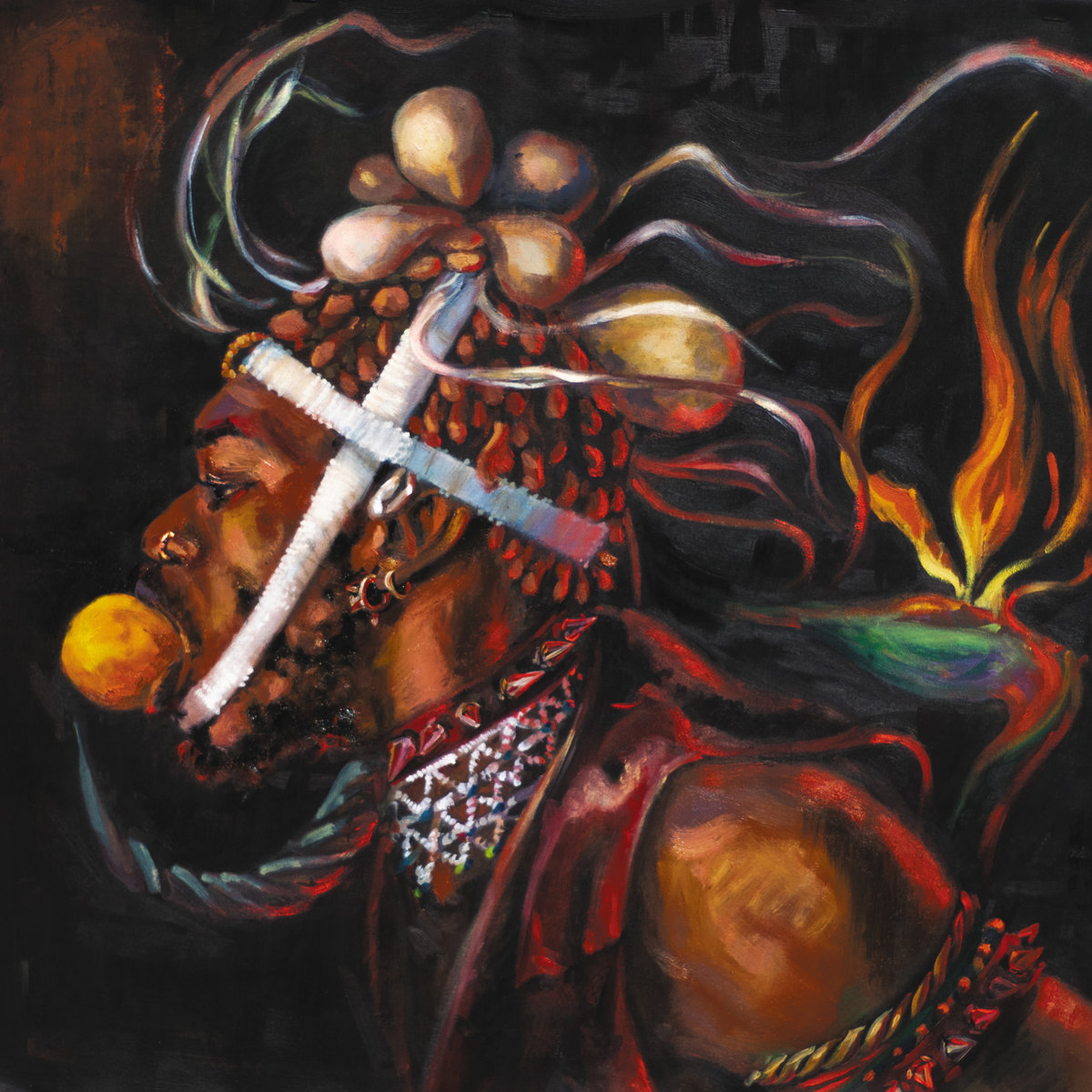 On The Romance of Being is the second solo album from the South African artist Desire Marea as he uses his spiritual singing powers in front of a thirteen-piece experimental big band. Marea and crew go for it all throughout the album, at times things are too overloaded, at times too sparse and aimless, and other times just right.
The record opens strongly as "Ezulwini" taking the listener on a journey, building dramatically, then receding with grace before a big rock beat returns the energy as Marea repetitively sings that he wants to "See you Levitate"; it is a rewarding track. As is "Be Free" which starts with frantic bass work, moving to a modern afrobeat vibe while Marea sings in the Zulu language. A huge rock/fuzz/ electro passage kicks down the door before strings sooth to wrap up a highlight offering.
Sexuality pulses throughout "Makhukhu" as pianos, tense strings and fluttering trumpet set the scene. As the album progresses, layers of sound wash over the listener in sensual fashion. While "Mfula" uses driving drums and rock guitars, Marea's odd, throaty vocals take away from the tune while the shorter "Arrival" is clouded with odd electro blasts.
The albums centerpiece is "Rah (feat. Zoë Modiga)" yet the tune meanders in drawn out fashion, never fully coalescing even while ending on a high note with Modiga's operatic like vocals. Better is "Skhathi" which slowly swells and flows like a soothing river around the extended sounds as the spiritual healer enlivens the listener.
The album wraps up on a fever dream titled "Banzi", a nine-and-a-half minute workout that allows Marea and crew stretch out beyond the breaking point. Starting with unsettling strings and electronics the experimental offering continues to add sounds as rumbling drums push it forward and Marea experiments with all different vocalizations. The crashing horns, strings and cymbals swirl into a chaotic free jazz blend that works well to close an album that lays it all out there for the listener to experience as Desire Marea's On The Romance of Being searches, while exploring the soul.
___________