Wednesday
Rat Saw God
**** out of *****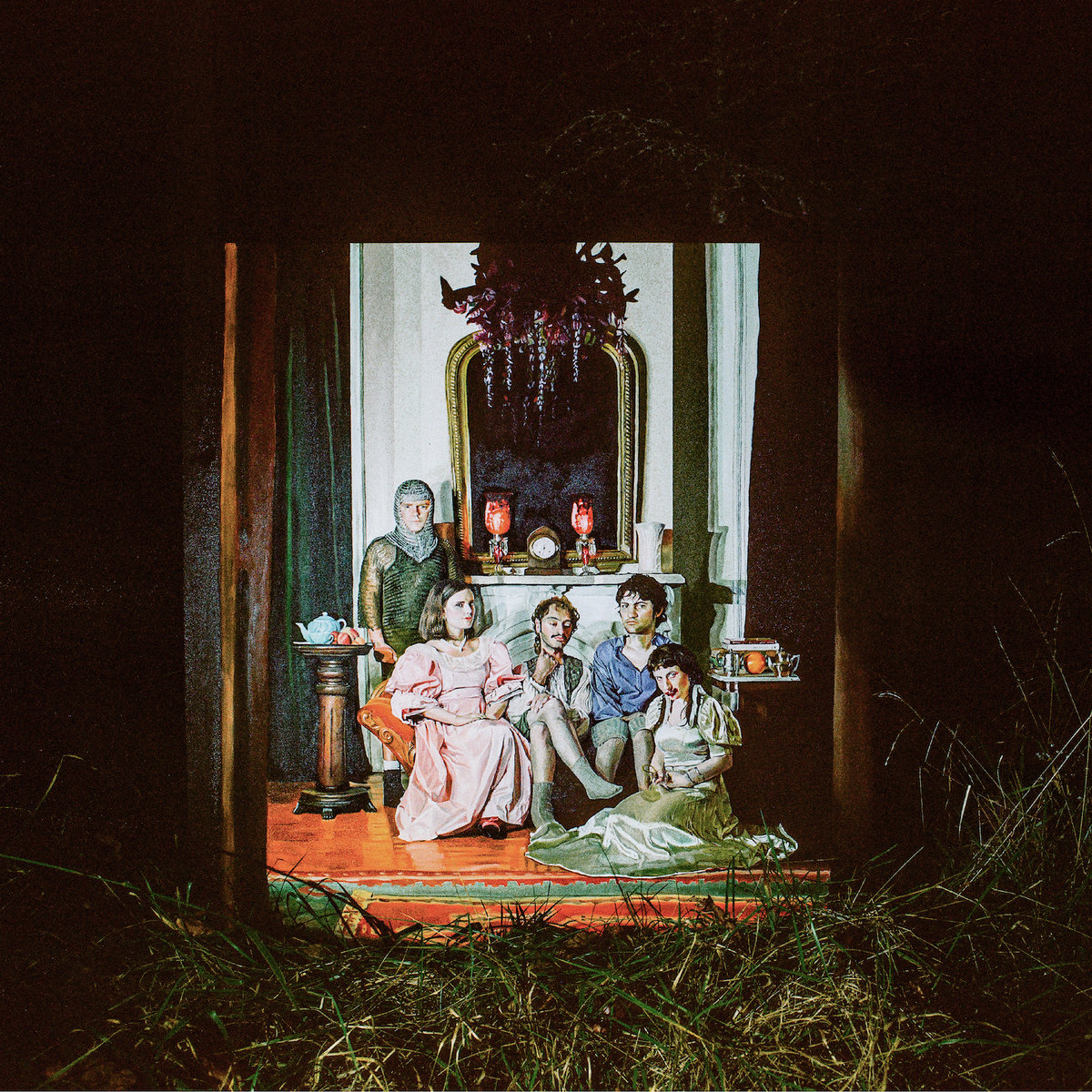 The quartet from Asheville, North Carolina, Wednesday, put their '90's rock love and country twang side by side, and in some cases overlapping in what they call "country-gaze", as Rat Saw God is a coming of age album written in/about/during the internet era via the Southern states.
The group of Karly Hartzman - Guitar & Vocals, MJ Lenderman - Guitar & Back-up Vocals, Xandy Chelmis - Lap Steel, Margo Schultz - Bass, Alan Miller - Drums, were produced by Alex Farrar; the outfit has been at this for a few years now but this time feels like a break through.
The band uses the term country-gaze to describe themselves and that is spot on, they can shift from side to side of that spectrum, but overall, Hartzman's tales of backwoods bleakness mixed with humor fits snuggly within large loud guitars and pounding drums. Opener "Hot Rotten Grass Smell" is a barn burning, buzz bin blast from the mid '90's that cuts out too fast, but the album highlight arrives next.
"Bull Believer" is the essence of this outfit with Hatrzman both recalling specific details and yelping gutturally as she dives into the fuzz and crunch throughout the eight and half minute track that resolves with a huge My Bloody Valentine like ending. A dynamite track and one that defines this band.
It isn't the only winner here though as "Got Shocked" uses big drums from Miller with layers of strings from Lenderman, Chelmis and Hatrzman. "Bath Country" drives home a pulsing road-trip through the south by a daughter of god with Schultz's bass pushing the way forward throughout the overloaded feedback chaos of loud guitars.
The flip side to the shoegaze love is the loose country twang from the efforts like "Formula One" which keep Hartzman's specifics and humor front and center around the Americana sound. Things are pushed into Nashville pop rock territory for the smells like a single, "Chosen To Deserve" which is saved by Hartzman's less than saccharine lyrics and mild annoyance vocals. The details of "Quarry" also stand out as lived in, while the melody is reminiscent of The Kinks "Waterloo Sunset" and "Turkey Vultures" encompasses that country-gaze label exceptionally with building tension, squirrely guitars, and lap steel work.
The only negative here is the album ends with two fairly non-descript numbers ("What's So Funny" and "TV in the Gas Pump") after setting such a high bar previously. Not a bad problem to have when Hartzman's tales, and the bands power, shines through consistently on Wednesday's best effort of their career, Rat Saw God.
________________________