Christone "Kingfish" Ingram
Live In London
***and1/2 out of *****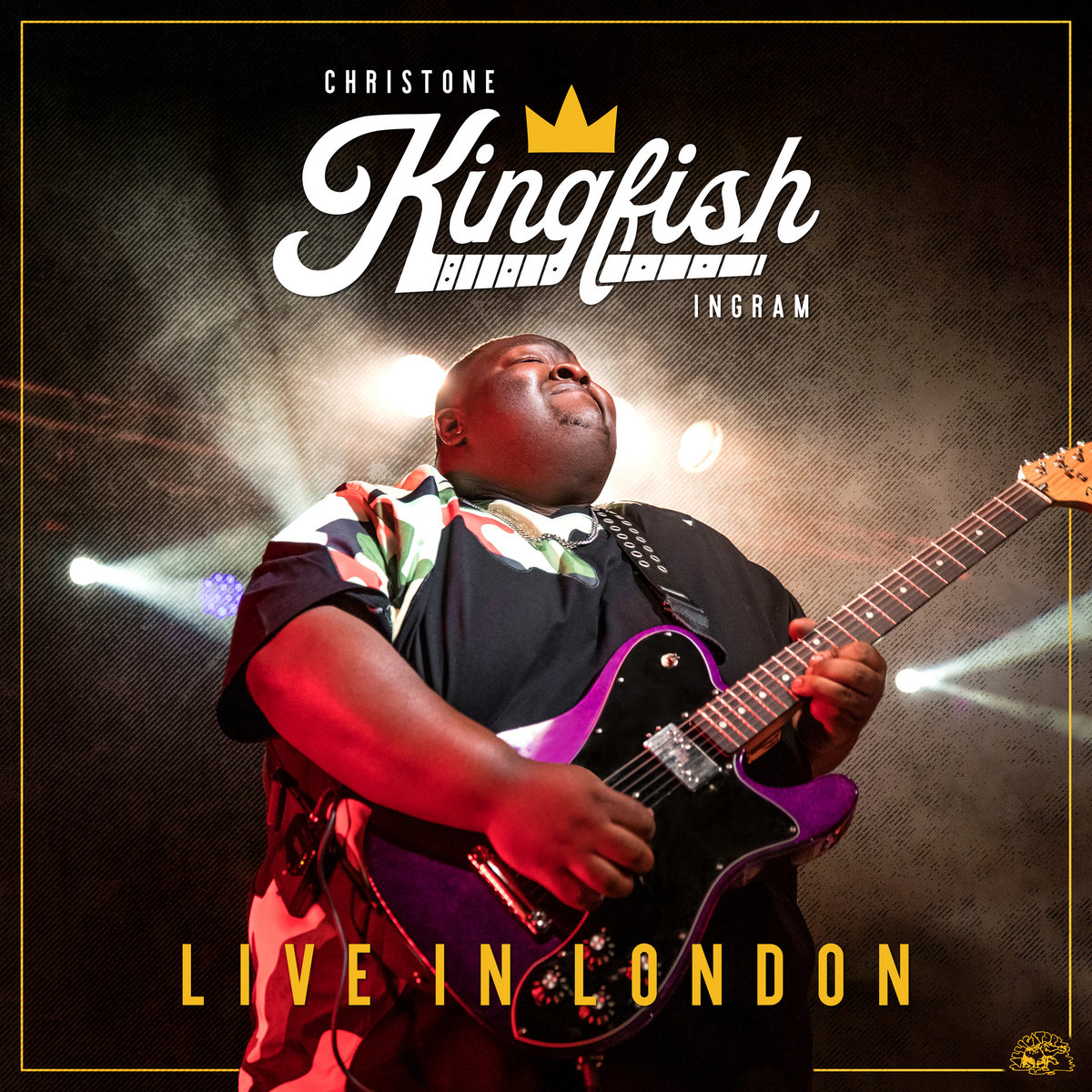 RtBE
had the privilege of recently catching
Christone "Kingfish" Ingram
and
his band live
, but if you live somewhere he is not playing, you should instantly purchase
Live In London
. Even for someone who has seen him recently, this capturing of a live show at The Garage in London is a staggering reminder of this artists talent, as Kingfish deploys all of the skills that make him one of the most exciting young bluesmen in the business.
The live album kicks off in killer fashion with the clean electric blues in a Robert Cray influenced style as Ingram's understated singing and mind blowing playing starts the show via "She Calls Me Kingfish". "Fresh Out" let's Kingfish's touring band get in on the act as Paul Rogers plays bass, Chris Black is on drums, and DeShawn Alexander plays keys, and it is the keyboard break on this tune that is the star, along with Kingfish's fierce guitar work.
An early album highlight is "Empty Promises" which sports a massive solo from Ingram to start and never looks back; a dynamite showcase of his talents. When the instrumental workout "Mississippi Night" rolls around things are going on fifty plus minutes and the one clear detriment starts to show up, there is just too much presented on the album. Live in London is a long running double album that loads up on songs when perhaps more editing would have been prudent.
Less songs presented would put a better focus on his talents, yet it is hard to argue when the solo acoustic duo of "Been Here Before" and "Something In The Dirt" arrive and add a new dimension to the blues man's style. However, songs like "You're Already Gone" and "Listen" don't add a ton to the album. It is also odd that "Not Gonna Lie" gets faded out as the band seems to still be jamming, if that was the case, why include it at all?
Outside of song selection or length, it is hard to argue with much else from Live in London. "Rock and Roll" uses a clean piano intro and soft singing to build to a mega solo, and "Outside Of This Town" has an "Higher Ground" influenced bass and drum foundation to extendedly jam off of. Two mega tunes later on the album are "Midnight Heat" which is loaded with heavy funk and a healthy dose of the blues while set closer "662" boogie-woogies with abandon, injecting some '50's rock and roll swagger into the bands performance, wrapping up a huge live album on a high note.
Overall, Live In London shows off all of the aspects of what makes Christone "Kingfish" Ingram such a blues must see live. While a more streamlined, single live album would pack a more effective punch, the sheer talent of Kingfish shines through elevating this slightly overloaded live album.
___________________