Mutoid Man
Mutants
*** out of *****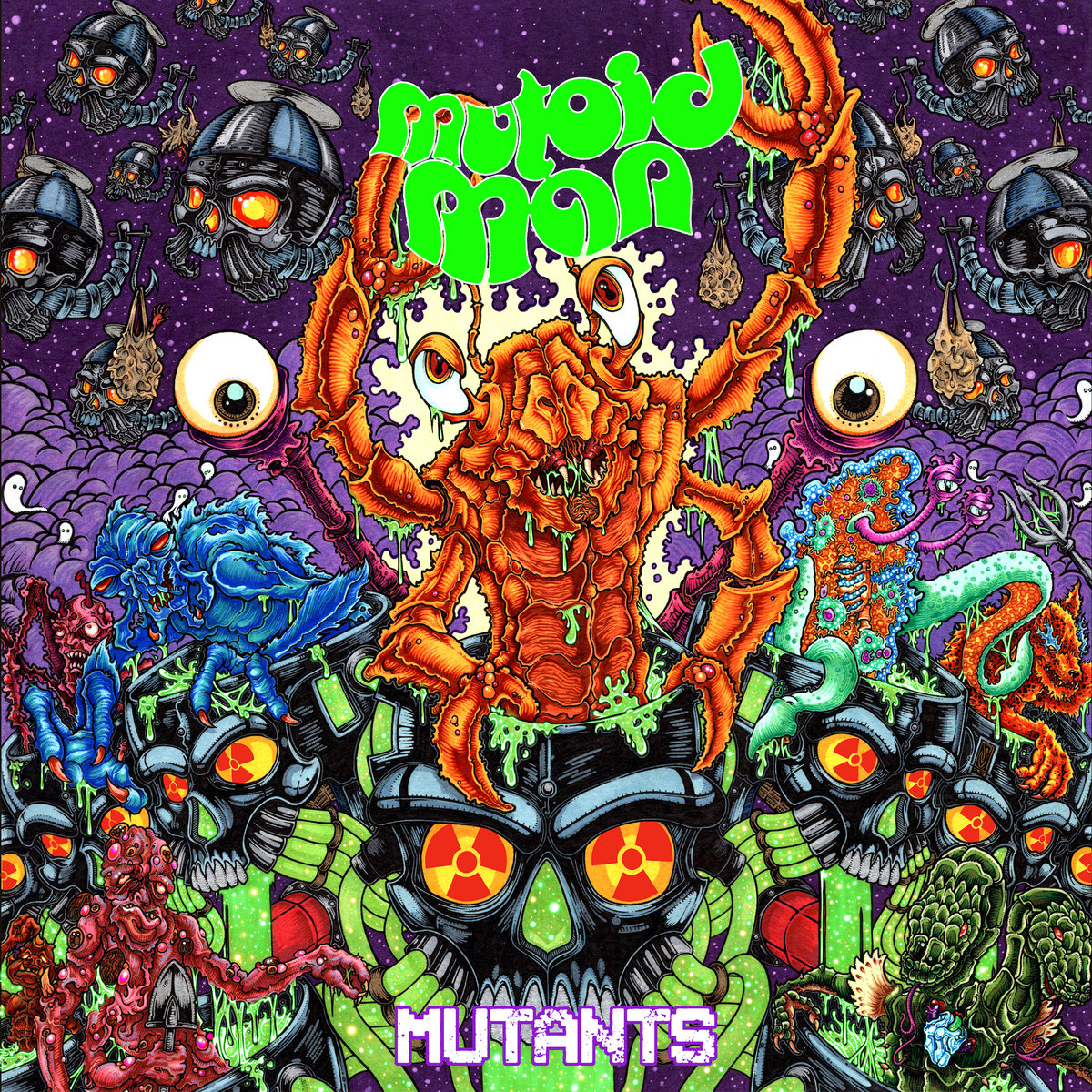 The newest effort from Mutoid Man mixes up hard rock, metal, and punk while delivering the head banging goods as Mutants oozes out over the ten heavy tracks.
The power trio of Stephen Brodsky: vocals, guitar Ben Koller: drums, percussion Jeff Matz: bass, vocals, piano, have all played in other high profile metal outfits (Brodsky and Koller in Converge and Matz High on Fire) and their talents are on display as they kick out no nonsense rock with abandon.
Throwback in a sense that all that matters is the songs ferocity, the group attack each track with Koller and Matz laying the ground work while Brodsky's vocals and guitars lead the charge. Opener "Call of the Void" hits classic hard rock tropes and sticks to lyrics like "Hell resides within/Looking to surprise/All the helpless souls" while "Siren Song" marches directly ahead presumably with boots, long hair and an all black outfit.
The group is constant with their style and substance as the warped bass of "Graveyard Love" is Motorhead influenced with it's combo of punk/metal while Koller's fantastic drumming (which is a standout throughout the album) dominates "Frozen Hearts". The melodic metal with a punk edge of "Broken Glass Ceiling" flashes great riffs and a monstrous ending while "Memory Hole" is a chugging behemoth of stoner rock and aggression that deals directly with revisionist history.
The highlight tracks switch up the sounds just a touch with "Unborn" mixing and matching a noisy then extended musical intro as more guttural vocals take over with laser like guitars. "Siphon" adds speed metal like flashes and prog changes to an all ready dexterous mix of sound. The pounding groove metal of "Demons" is also a blast while album closer "Setting" is a theatrical, over the top, metal journey that is pleasant and powerful at the same time.
True metal/punk/hard rocking professionals, Mutoid Man slam home with power on Mutants, a solid slice of bombastic bad ass sound.
__________________