Ayumi Ishito
View From A Little Cave
*** out of *****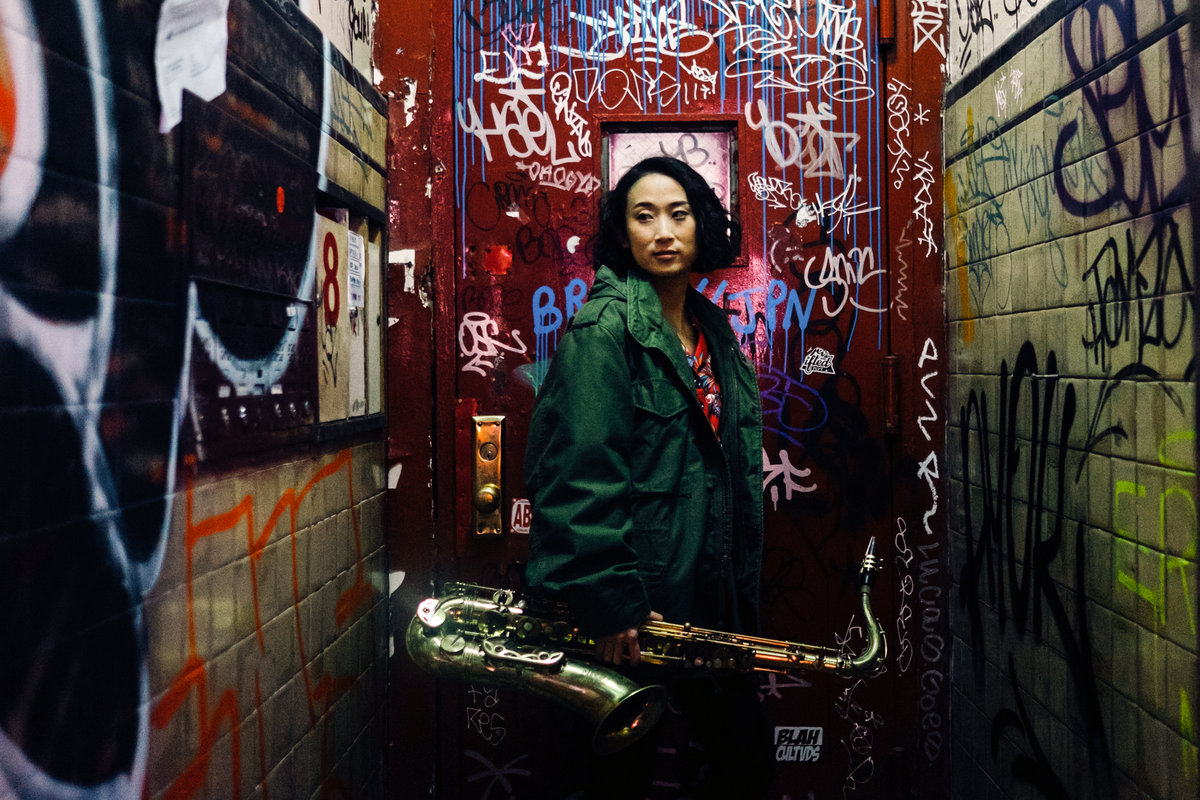 The debut from album from the Brooklyn based saxophonist and composer
Ayumi Ishito
is a swirling mix of easy brass, dynamic shifts and rolling sound.
The album was recorded with her longtime quintet, Ayumi Ishito :: tenor and soprano saxophones Matthew Albeck :: electric guitar, Takafumi Suenaga :: acoustic and electric pianos, organ, synthesizer, Yoshiki Yamada :: electric bass and Carter Bales :: drums, who have all been playing together since 2011 and gel excellently.
Opening with the title track the five piece glide with ease, letting Ishito blow relaxed tones while also focusing heavily on the electro-keys of Suenaga. The tempo slows for the bass and drums to take over for "Still Shallow" leading to some gorgeous high points while "Road Song" stays mellow and gives the guitar room to roam.
The band is effortless and at times the pacing can seem a bit too easy going, but when they lock in the unit can really cook. "Sleepwalking" is an avant-garde blast of angular sounds wrapped around easy listening while the reggae groove kicks up for "Walking On Mars". The closer "Thirsty For It" falls into a light rocking pattern, ending the album pleasantry. A fun first release from Ms. Ishito and company.
_____________________________________________________________________
Yet another cool bandcamp find for our Jazz focus this January. Support
the band
, buy
the album
, stream it
on bandcamp
or below.