We search the murky back waters of youtube to find
full concerts
and post them to the site weekly, come back every seven days to help us celebrate
Full Show Friday's
. These shows are of varying quality and may not be here for long so enjoy them while you can...As always, please support the artist every which way, but especially by seeing them live (if they are still playing)...This week...
Holly Bowling
!!!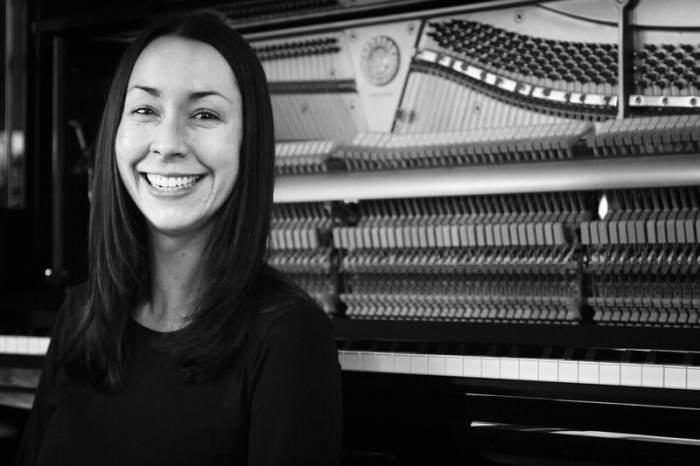 Not gonna lie here at
RtBE
, we almost stopped our Jazz Jan series this year as it is clearly our least read series/event on the site every year. We like it and think it gets us through a shitty winter month every year, but clearly friends and readers do not. Then we heard
Holly Bowling
.
Wow.
Here's the deal, she is a classically trained pianist who interrupts the songs of Phish and The Grateful Dead in her own way. Not only that but (as you can see from the set list and hear in the full show) she will recreate jams from specific nights, experiment on her own and bring cool as all hell perspectives to the songs. This isn't a cover show, this is a blessing for the ears, any fan of the two iconic jam institutions should be required to check her work out.
We always like to segue back to our more rock focused coverage with the last Full Show Friday of January, but none have been more perfect. We are so happy that we found this show and Miss Bowling in general and are happy to showcase this show as our last Full Show Friday for Jazz January in 2017. Enjoy:
Holly Bowling
River Street Jazz Cafe
Plains, PA
May 5th, 2016
Set One:
The Curtain With
Unbroken Chain
Piper
Gorge 09 sally jam
Crazy Fingers
It's Ice
Frankenstein
It's Ice
Set Two:
Help on the Way
Slipknot!
Sand
Eureka 92 tweezer jam
Steam *
Terrapin Station Suite
Free **
Slipknot!
Franklin's Tower
Encore:
Taste
* w/ Slipknot! & Help on the Way teases
** w/ Sand tease