Burn
Do or Die
*** out of *****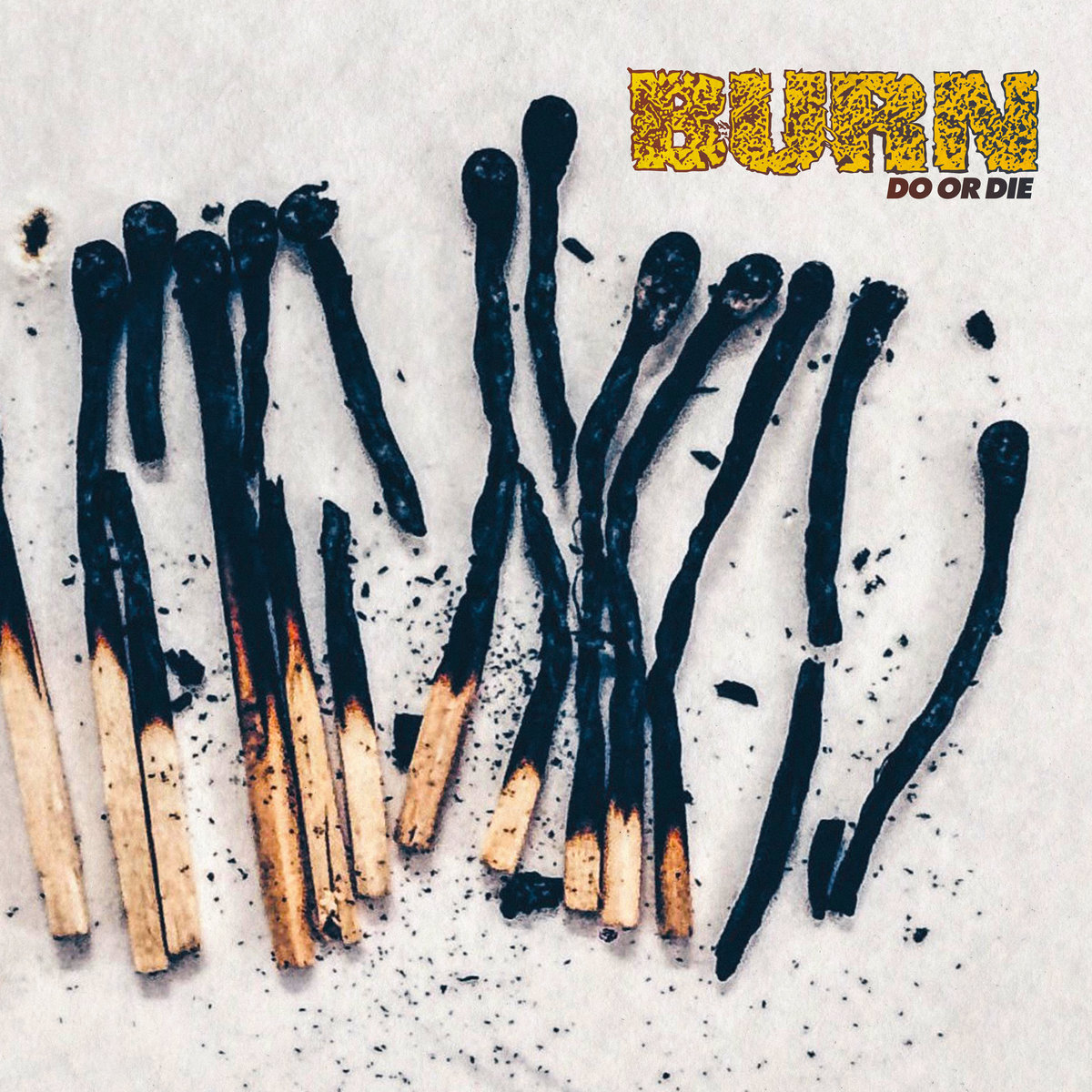 The self titled 1990 EP from
Burn
is an all time New York Hardcore classic. Eleven and a half minutes of aggressive, unique aggression that made them instant legends on the scene. They did very little else over the next twenty seven years, except play a few shows, and release odds and ends while forming other bands that went on to much greater success in the metal world (
Orange 9mm
,
Quicksand
).
Now in 2017 the band has decided to release it's first full length (granted with two tracks re-recorded from a 2001 EP) with original lead singer Chaka Malik and guitarist Gavin Van Vlack both returning while recruiting bassist Tyler Krupsky and drummer Abbas Muhammad into the fold.
Do or Die
mixes tones, grooves and tempos into a melange of experimental heavy tracks, some more successful than others.
Burn's greatest skill was that they never subscribed to paint by numbers hardcore, they were always willing to take risks in a scene where that trait is extremely rare. "Fate" blasts the record off but things get sluggish with "Ill Together" as the groups unique blending of styles falls flat on this early number. Thankfully things pick up as the album progresses.
"Flame" is the best mix of incorporating hip hop elements metallic grandiose and motoring punk rock/hardcore power. The song also plays with production using an arty lofi breakdown before the burning effigies blare back to the forefront. Another experimental winner is "Unfuck Yourself" with pummeling sound, amazing vocals and a screeching finale that warbles into the ether.
The group pushes and pull around Muhammad's drums for "Beauty" speeding ahead while dancing around Malik's screams, an impressive number. Chaka's lyrics are some of the most unique in this genre (another element that sets the band apart) but on too many numbers the noise drowns out their impact. Chaka can still scream as he shows off on the title track which finds his unique voice taking over ranking with both "Unfuck Yourself" and "Flame" as the standout tracks here.
"Dead Identity" blasts (mostly) straight ahead scratching the NYHC itch while "The Last Great Sea" goes more for heavy metal grandiose. "New Morality" straddles both realms with it's punishing low end showing that the band is extremely comfortable in both realms. "Climb Out" takes the metal guitars once again pushing and pulling along with descending tempos, chugging bass and vocal outbursts.
While building a legacy in a scene around less than twelve minutes of recorded music is impressive, releasing a solid full length almost thirty years later is almost as admirable. While nothing here touches the heights of their original release,
Do or Die
is a fun ride in and of itself.
_______________________________________________________________
Not sure how we missed this release last year as
Burn
was a formidable band of our youth. Support the band, buy
the album
, stream it
on bandcamp
or below and peep some video of one of Burn's reunion shows back in 1997, you can even see a much younger version of this author and friends in the pit....