BB and the Blips
Shame Job
*** out of *****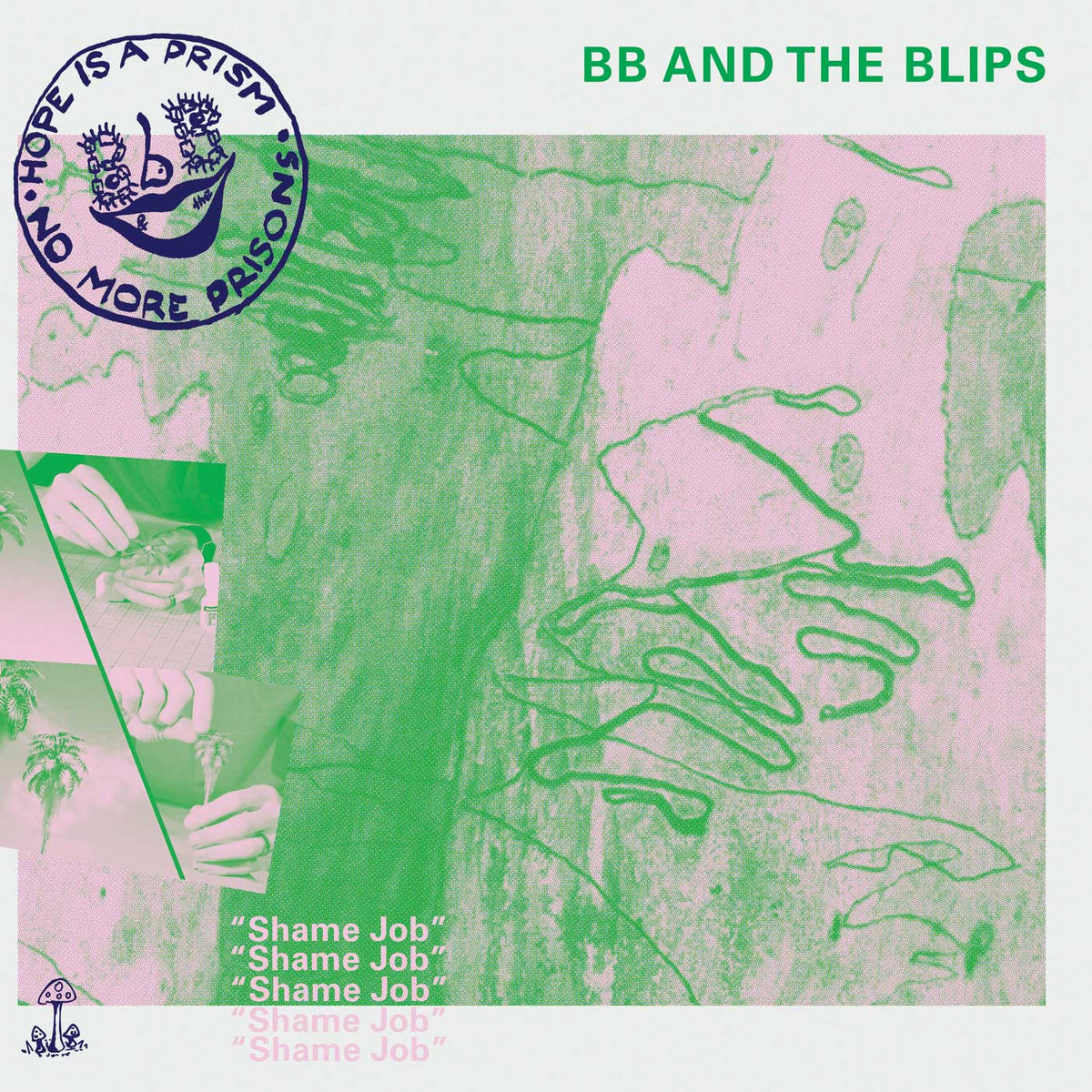 The Australian punk outfit
BB and the Blips
debut record on Oakland's
Thrilling Living
record label is a blast of lo-fi punk rock that in their words is a "retort to the insidious and complacent "she'll be right" mentality fomented in the so-called Lucky Country."
The quintet (BB on vocals, Ben on Drums, Max on Bass, Rowena on Guitar, Will on Guitar) addresses sexual inequalities and shaming in various forms over
Shame Job
's ten direct tracks. Opener "Matriduxy" begins sluggish but picks up the tempo with scuzzy punk sound and nasally vocals. Lead singer BB has a voice that can fluctuate between
Johnny Rotten
snarl and
Marissa Paternoster
of
Screaming Females
soaring up/down warbles before randomly yelping to punctuate things; this style keeps the listener engaged as the bands smokes around her.
The title track is a blast of raw energy while frantically yelling and playing with abandon rambles fourth on one of the highlight tracks "L.I.B.I.D.O". The group has a
Sex Pistols
sound which goers beyond just the lead vocals as both "Lucky Country" "The Ballad of Personal Growth" and "Bitcoin Baby" clang, bang and groove in that late 70's dirty way while the drums and guitars lead a killer groove on "Corrections" which ends too soon chanting the refrain "Hope is a Prism/No more Prisons".
The short debut (the full length is a mere 22 minutes) ends with a pummeling effort "Whinge and Whine" that lets BB and the Blips soar and still deliver physical release.
Shame Job
gets it's point across in digestible punk fashion with thudding/motoring low end and scuffed up guitars around an engaging lead singer as this Australian act delivers on their first effort.
______________________________________________
Support
the artists
, buy
the record
, stream it
on bandcamp
or below and peep some video: