We search the murky back waters of youtube to find
full concerts
and post them to the site weekly, come back every seven days to help us celebrate
Full Show Friday's
. These shows are of varying quality and may not be here for long so enjoy them while you can...As always, please support the artist every which way, but especially by seeing them live (if they are still playing)...This week...
Etta James
!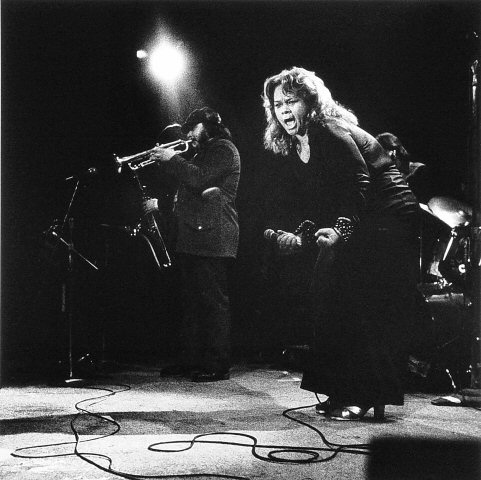 This months focus in our ongoing
Masters
series are
The Blues
.
How can we not start this off with one of the best blues/rock/.r&b singers ever to grace this planet. The Queen of the Blues
Etta James
is getting our monthly focus started with a 1975 show heavy on the funky stuff and overalls.
Shaking her ass and being her bad-self James is dominant on stage growling (quacking?!) and singing with the best of them as her band runs through five songs, letting Etta shine as much as she'd like too.
There is a groovy greatness to this set (
John Paul Jones
on bass helps) and whenever you can hear the best sing her signature song, a set closing "I'd Rather Go Blind", you know it is going to be a hell of run. Pro shot, pro sound full set list below with timing and band information. Enjoy:
Recorded Live on July 11, 1975 at Montreux Casino during the 9th Montreux Jazz Festival Tracklist: 1 Introduction 2 Respect Yourself
1:20
3 Drown in My Own Tears (Henry Glover)
10:24
4 W-O-M-A-N
21:44
5 I'd Rather Go Blind
33:18
Etta James (voc) Brian Ray (g) Frank Abel (e-p, og) John Paul Jones (b) Doug Hammond (dr) Arthur Young (tp) Gene 'Mighty Flea' Conners (tb) Pony Poindexter (ss) Klaus Doldinger (ts) Howard Johnson (bs, tuba)